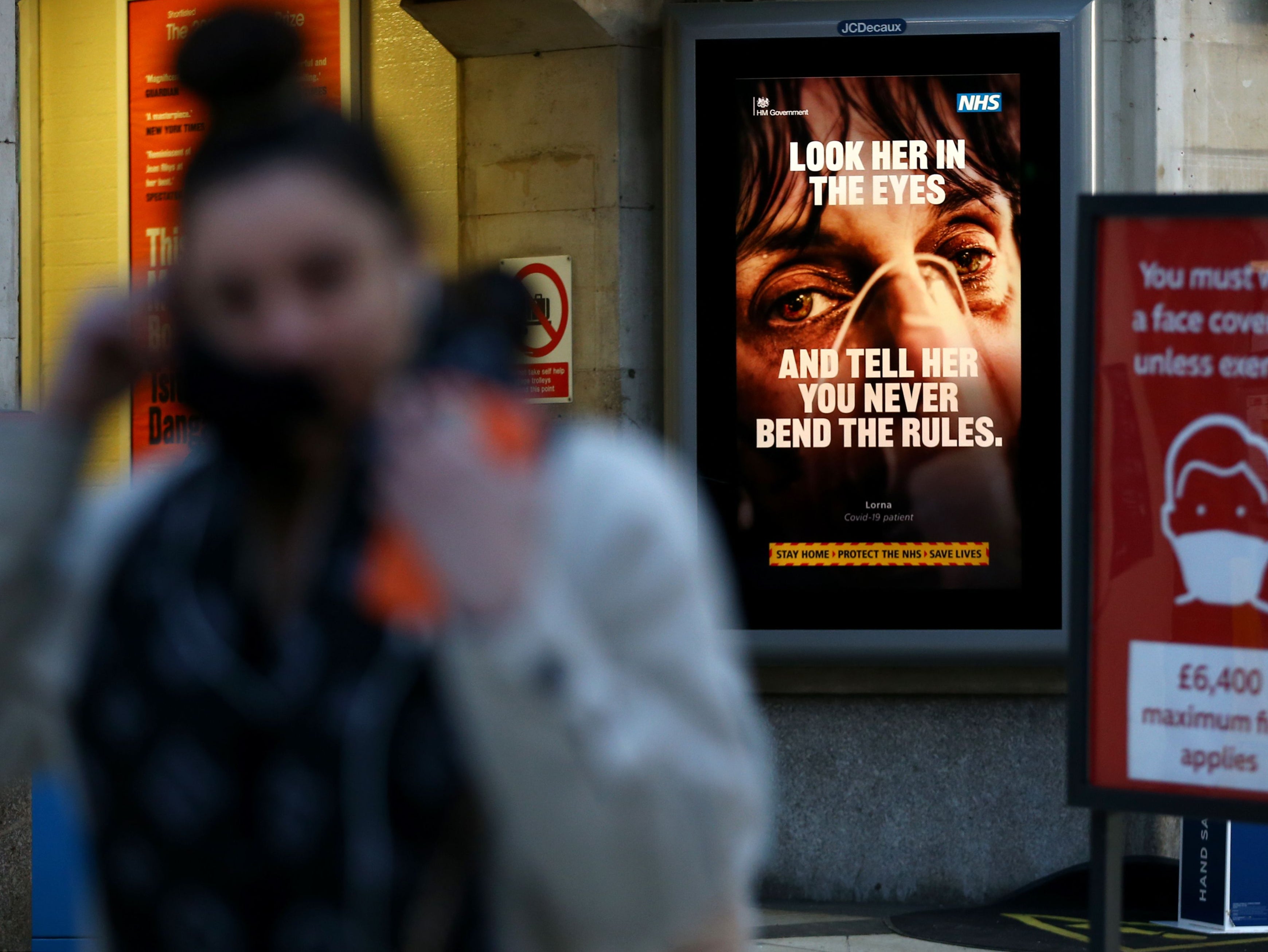 [ad_1]

Coronavirus cases in England dropped by almost 20 per cent last week, official figures show, in further signs that the national lockdown is working to limit the spread of Covid-19.
Between 14 and 20 January, a total of 274,898 people tested positive for the disease – a decrease of 17 per cent compared to the previous week, when 330,871 cases were detected.
This is the lowest number recorded since the end of December, and is the second week running that cases have fallen, according to the latest Test and Trace data.
In other good news, some 70.8 per cent of people who were tested for Covid-19 at a regional site, local site or mobile testing unit – a so-called "in-person" test – received their result within 24 hours.
This is up from 53.5 per cent in the previous week and is the highest figure since the week to July 29 2020.
Prime minister Boris Johnson had pledged that, by the end of June 2020, the results of all in-person tests would be back within 24 hours.
Of the 275,351 people transferred to the Test and Trace system in the week to January 20, 85.9 per cent were reached and asked to provide details of recent close contacts. Some 12.4 per cent were not reached, while a further 1.7 per cent did not provide any communication details.
A total of 470,950 people were identified as coming into close contact with someone who had tested positive between 14 and 20 January. Of these, 93.2 per cent were contacted and told to self-isolate.
Health minister Lord Bethell said: "The service is continuing to increase in capability and the testing capacity available is growing even further.
"The turnaround times for test results have improved consistently since the start of the year, providing a service which ensures we contact as many people as possible, as quickly as possible."
Despite the encouraging figures released by Test and Trace, which point to the early success of the national lockdown, a separate study has shown that the number of people infected with coronavirus remains at the highest level recorded in England since May.
The research, which saw more than 167,600 volunteers tested in England between January 6 and 22, estimated that one in 64 people were infected over this period.
It was published after the PM announced that lockdown measures will remain in place in England until at least 8 March, and said travellers returning to the UK from "red list" countries will be sent to quarantine hotels for 10 days.
The findings from Imperial College London's React study show infections in England have flattened but are at the highest level recorded by the researchers, with the indication of a decline in the last week of the survey.
The main findings from the eighth round of the study suggest national prevalence was 1.57 per cent, or 157 per 10,000 people infected, and it estimated the national R number to be at 0.98.


UK news in pictures
Show all 50
Regional prevalence was highest in London at 2.83 per cent, while in the South West it was 0.87 per cent.
Prevalence increased nationally in all adult age groups and was highest in 18 to 24-year-olds at 2.44 per cent, while prevalence in the over-65s is 0.93 per cent – almost one in 100.
Professor Paul Elliott, director of the programme at Imperial, said: "The number of people infected with the virus is at the highest level that we've recorded since we began testing last May.
"We're not seeing the sharp drop in infections that happened under the first lockdown and if infections aren't brought down significantly, hospitals won't be able to cope with the number of people that need critical care.
"We all need to stay at home wherever possible and help bring the virus under control and protect our already over-stretched health system."
Prof Elliott added: "I think the suggestion now that there is a decline happening, particularly in some regions may reflect now that the restrictions through lockdown are beginning to have some effect on the prevalence."
He said that even though there is a suggestion of "a downtick", it is by no means as fast as happened in the first lockdown.
[ad_2]

Source link