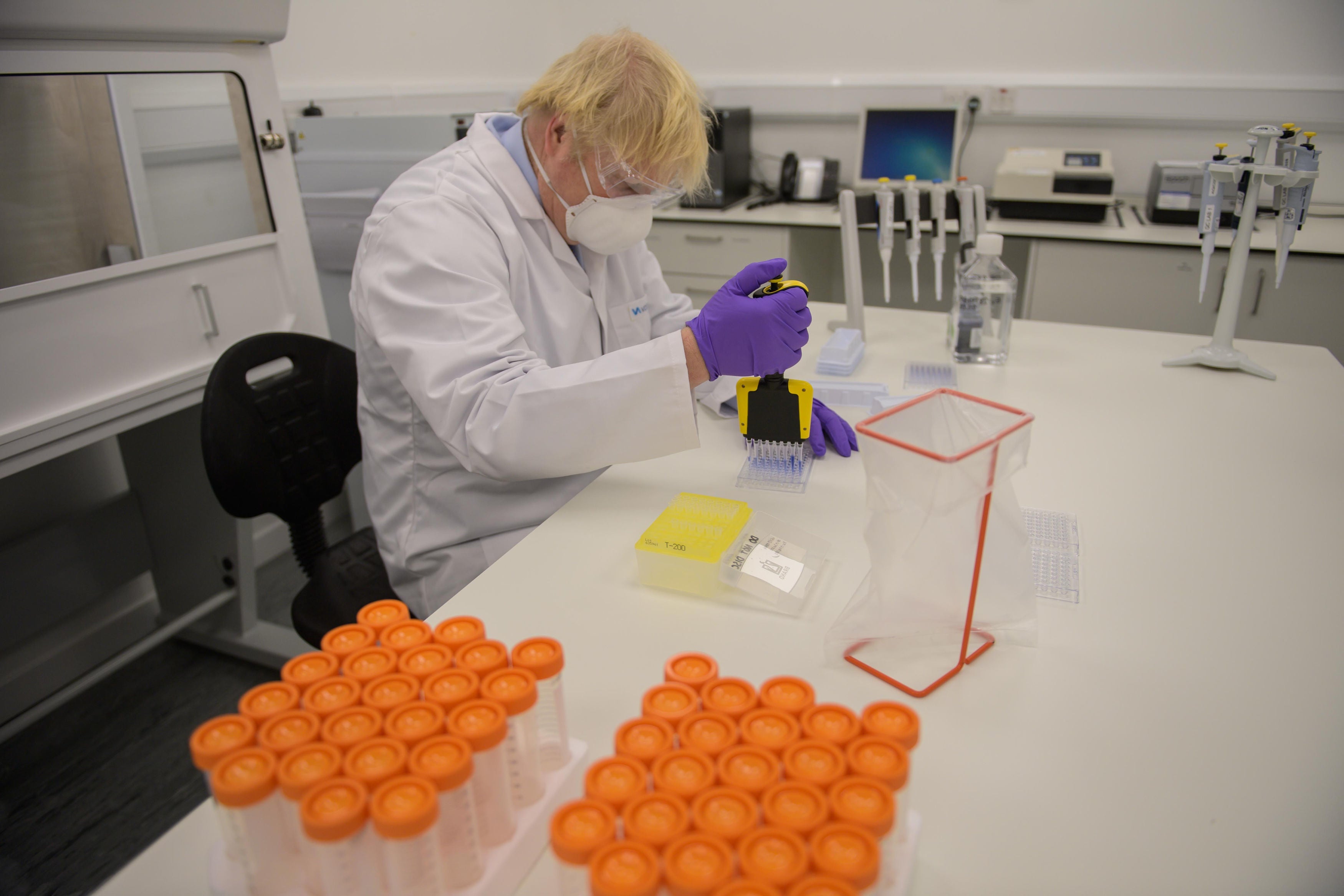 [ad_1]

On a visit north of the border, the prime minister attacked the SNP's failure to give "any clear description of what the constitutional situation will be", if it succeeded in breaking up the UK.
"We don't know what the point of it will be, or what happens to the Army, what happens to the Crown, what happens to the pound, what happens to the Foreign Office," he told reporters.
Mr Johnson added: "The endless talk about a referendum – without any clear description of what the constitutional situation will be after that referendum – is completely irrelevant now to the concerns of most people, who I think want us to beat this pandemic."
He also dismissed the protests of Scots fish exporters – some shut out of EU markets by his Brexit deal – as "inevitable teething problems", before a bright future.
"Be in no doubt that, over the medium term, and much more over the long term, the changes are very beneficial for Scottish fishing," the prime minister claimed.
Speaking at a Covid-19 vaccine lab in Livingston, Mr Johnson strayed into the threat to the Union as he sought to argue Scots had needed the might of the UK to fight the virus effectively.
Nicola Sturgeon has raised the stakes by planning to stage an advisory independence referendum if – after the expected SNP triumph in May elections – he seeks to block a second poll.
Mr Johnson ducked a question about whether the pro-Union side would boycott an advisory referendum, saying: "My focus is on defeating the pandemic.
"I don't think that the right thing to do is to talk endlessly about another referendum when I think what the people of the country want, what the people of Scotland want in particular, is for us to fight this pandemic."
He added: "I think what people want to see is us bouncing back more strongly together.
"I don't see the advantage in us getting lost in pointless constitutional wrangling when, after all, we had a referendum not so very long ago."
[ad_2]

Source link