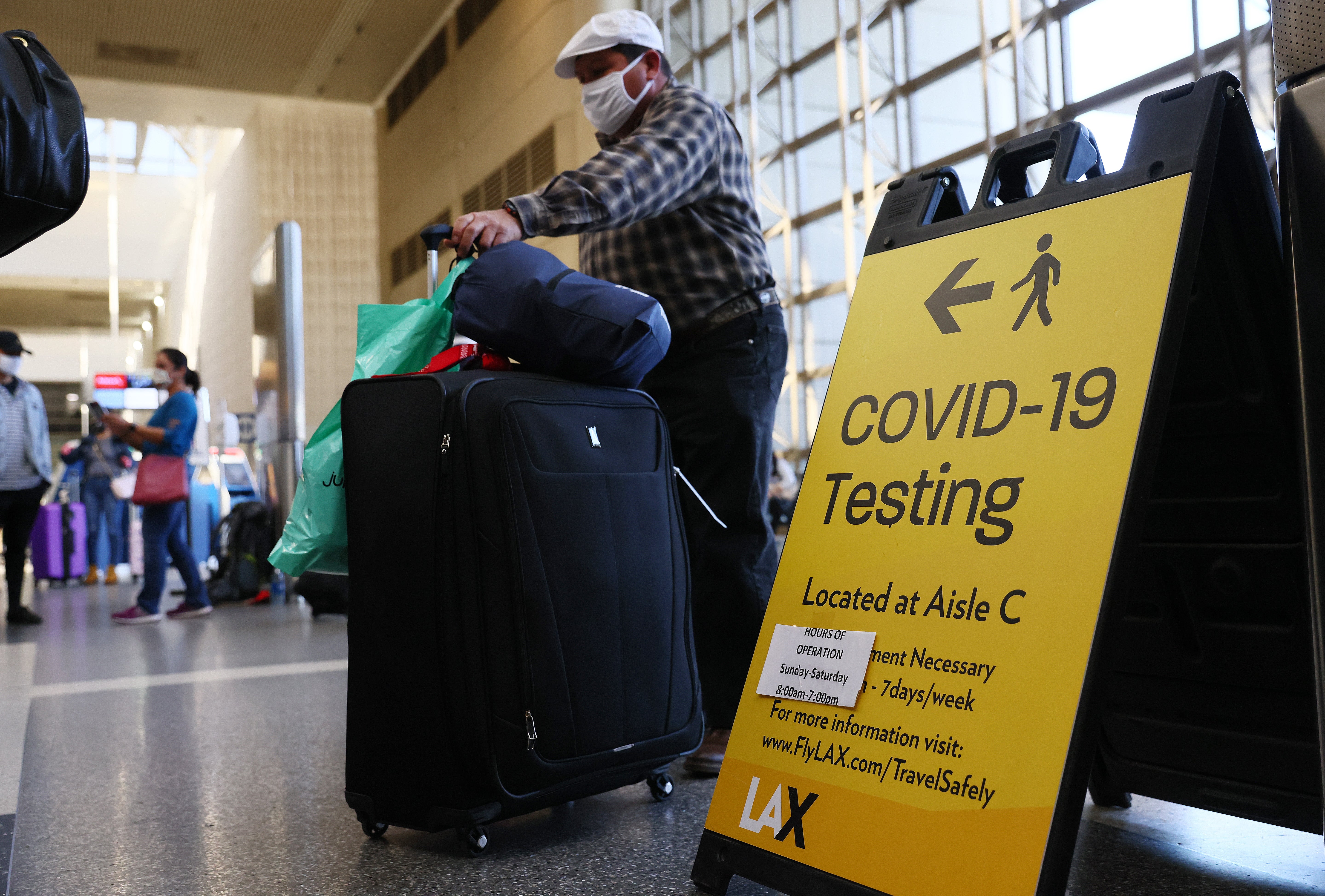 [ad_1]

Dr Marty Cetron, director for the Division of Global Migration and Quarantine at the Centres for Disease Control and Prevention (CDC), was asked by reporters on Tuesday if new domestic travel requirements would be implemented under President Joe Biden's administration.
He replied that there are "conversations that are ongoing and looking at what the types and locations of testing might be" and added: "We're actively looking at it."
Reuters reported last week that President Biden had directed US agencies to make recommendations for the administration to "impose additional public health measures for domestic travel."
He also asked agencies to consider new requirements for people crossing land borders into the US, as the number of Covid-19 cases and deaths remain at high levels in the country.
In a recent discussion with airline officials, the CDC said that it is also considering making testing for domestic flights mandatory. This has caused concern among airline companies badly affected by a dramatic decrease in travelling during the pandemic.
Lockdowns and coronavirus measures caused a decrease in passenger traffic in the US last year, as numbers were down 67 per cent in 2020, with figures dropping to levels last recorded in 1999.
Speaking about the possibility of mandatory testing on Tuesday, Dr Cetron said: "We realize that there's been a dramatic evolution and increase in both testing platforms and testing capacity. I think this is a really important part of our toolkit to combat this pandemic."
New CDC rules came into effect on Tuesday that require a majority of international travellers aged 2 and older to present a negative Covid-19 test taken within three days of travel in order to enter the US.
In remarks on Tuesday, Mr Biden revealed that the step was taken to help stop the spread of coronavirus strains from other countries, which he said "seem to be more transmittable more easily."
President Biden also said on Tuesday that people travelling to the US from another country will have to "self-quarantine when they arrive in America."
Acting assistant secretary of state Ian Brownlee echoed Mr Biden's remarks on Tuesday, telling told reporters that the "main message to US citizens considering travel abroad remains the same: Seriously reconsider going overseas right now."
"If you're overseas right now, it's going to be harder to come home for a while."
According to Johns Hopkins University, there are now more than 25.4 million people who have tested positive for the coronavirus in the US. The death toll has reached 425,250.
[ad_2]

Source link