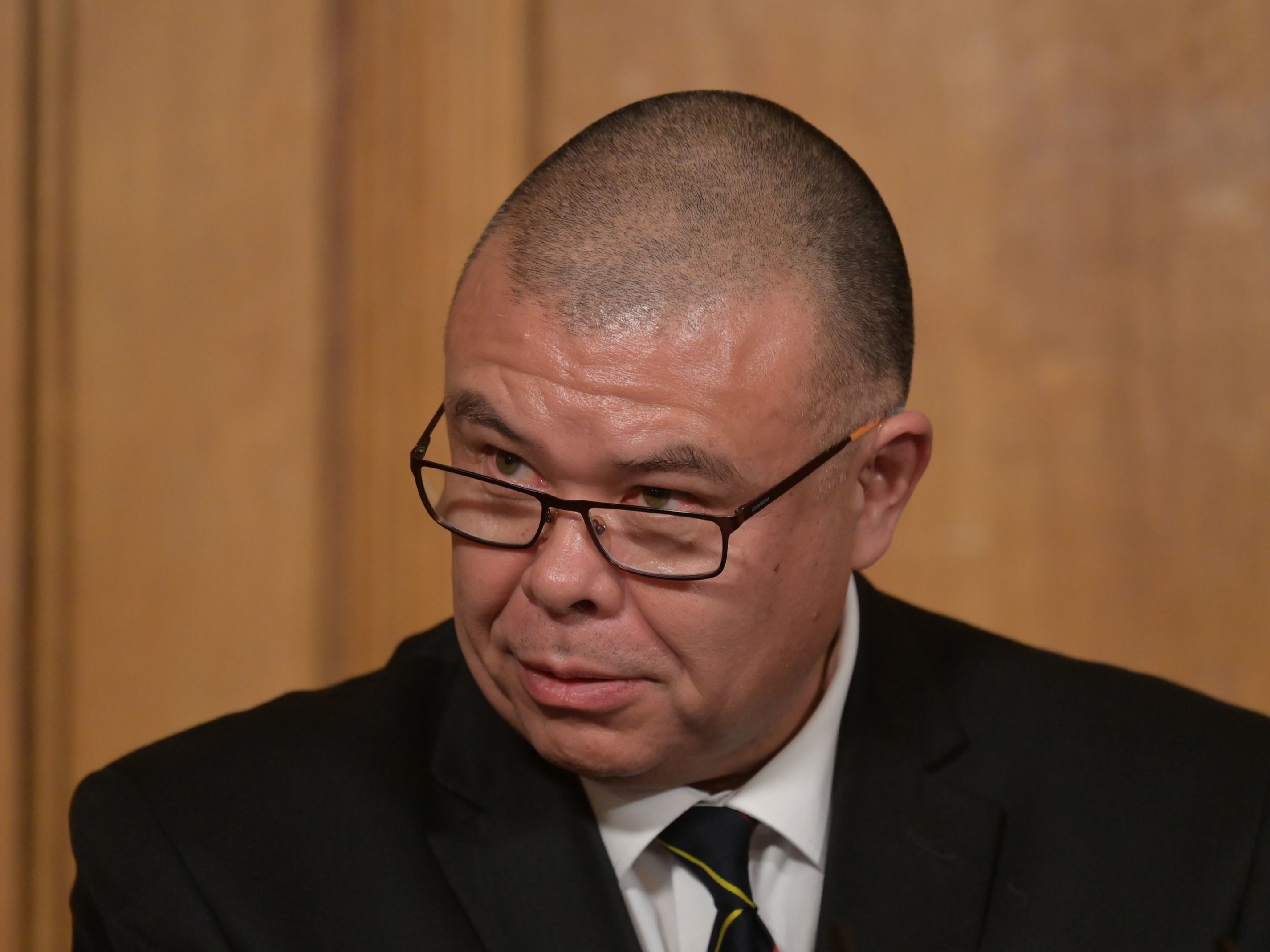 [ad_1]

The UK is "maybe just a few months away" from the roll out of coronavirus vaccines "changing all of our lives for the better", England's deputy chief medical officer has said.
Professor Jonathan Van-Tam told Channel 4 News on Wednesday that the country will need to "keep the faith and stick it with it … for just a teeny bit longer".
Asked what the government could have done better in its response to the crisis, Prof Van-Tam said he regretted the lack of testing capability during the early stages of the pandemic.
"I'm not going to do a public inquiry," he said, "but … in the early stages of the Covid 19 pandemic, the testing capability simply did not exist in the UK, nor in any part of the world and particularly so in mainland Europe.
"And so it wasn't possible because there wasn't the testing capability … to spot this first wave until it had already started to encroach on the hospitals, and, that is something that no doubt will be played back time and time again. But it is a regret, it's not an apology, it's a regret that we did not have the testing capability frankly anywhere in the world to deal with this virus and the speed with which it encroached upon us."
Asked if the government had done absolutely everything it could, he replied: "I think the government's had to, like every other government around the world, has had to build the ship while sailing in it at the same time.
"It has been an incredibly challenging time for people doing their level best to try and help the societies that they serve and, you know, I think it's as simple as that."
Explaining the government's choice to delay the second dose of the vaccine, Prof Van-Tam said: "If we don't prioritise the first dose to as many high risk people as possible, the direct consequence of that is that more of those high risk people will have to wait longer for their first dose.
"And I realise that, for people who've already had their first dose and they desperately want their second. That their self-interest is in having that as soon as possible, but there is a public health argument that this is the right way to do it."
Asked by presenter Krishnan Guru-Murthy when grandparents who have received their vaccine will be able to see their children, Prof Van-Tam said: "Until we have vaccinated literally tens of millions of people … and we are seeing the levels of disease in the community, which are really high, properly coming down and staying down, and until we have the data that assures us that the vaccines are highly effective as I expect them to be, all of the rules still apply I'm afraid."
He added: "Please don't assume that you will have any protection until at least 21 days has elapsed. It takes quite some weeks before the vaccine protection will build up from the first dose that you've had.
"And secondly, much as you would like to see your grandchildren and look after them again, as much as I desperately would like to see my mum, but can't, all of the rules just have to apply to us all for a little bit longer.
"These are the hard yards they really are, but we are so tantalisingly close now, maybe just a few months away from the vaccine rollout changing all of our lives for the better. So we've just got to keep the faith and stick with it I'm afraid, for just a teeny bit longer."
Prof Van-Tam was also asked about the possibility of new variants making the vaccines less effective: "None of us can rule out the possibility that vaccines won't work quite as well against some of these variants.
"Now I think the  data … is beginning to give us a fair amount of reassurance that the UK variant is going to be susceptible to the vaccines that we are deploying now."
He added: "I think the variants in South Africa, and Brazil are more of a concern. How much of a concern? I think the science community need to do some more work and they are working like mad on this, to try and get us those steers. But, yes, of course, these variants are of concern.
"I am certainly framing the possibility that we may need in time to vary the strains in our vaccines. And I am framing the possibility that we need to realistically consider if at some point in the future we are going to need to re-vaccinate some of our population."
[ad_2]

Source link