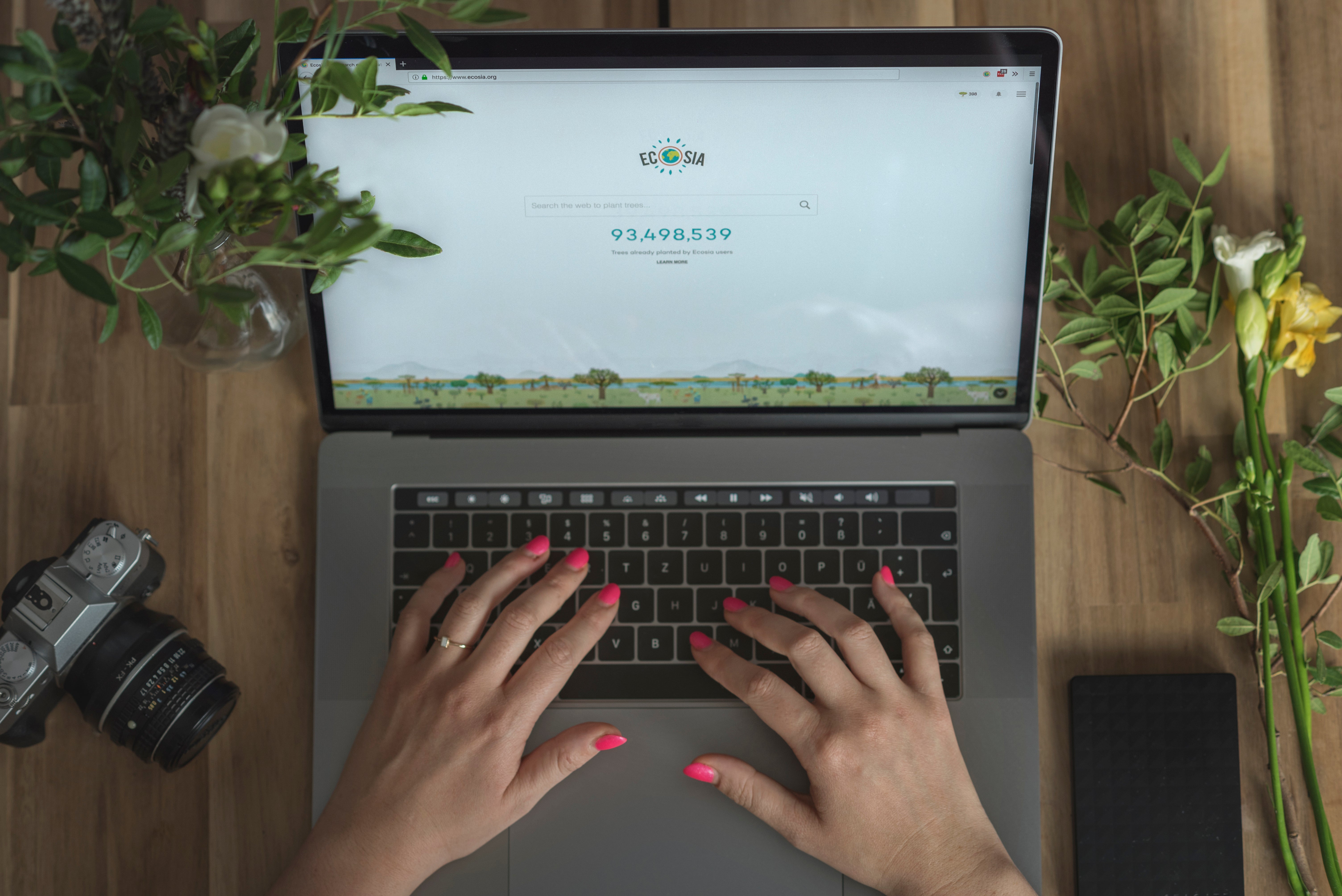 [ad_1]

Ecosia, the search engine that uses its advertising revenue to plant trees, is now a default search option for privacy-focused browser Brave.
The search engine will be available to Brave's 24 million users, on both mobile and desktop, alongside competitors DuckDuckGo, Qwant, Startpage, Bing, and Google, in the hopes that the company can expand its userbase.
Ecosia donates 80 per cent of the profits it makes from this to tree-planting charities, while Brave automatically blocks ads and other trackers.
Brave also claims that it is faster and more privacy-conscious than Google Chrome or Microsoft Edge, and has its own specific advertising method whereby users earn rewards for what they view.
"Online privacy is a basic human right and not something we should have to fight for – but this isn't the case. The same logic that would have a company choose to sell user data at the cost of privacy is the same logic that would have a company extort profits at the cost of the climate", Ruby Au, Country Manager North America for Ecosia, said in a statement.
"We want to work with partners that change that narrative. We are really excited to establish this new partnership with Brave, which allows us to promote ethical tech together, and encourage users to be part of a better internet."
Brave users can do to Settings or Preferences in the browsers' menu, click on search engine, and select Ecosia from the drop down menu, while new users can select Ecosia as the default search engine in a few clicks when they download the browser.
"Brave's mission is to put the user first in every way, and we're thrilled to include Ecosia as a default search engine option to combine privacy-respecting browsing and searching", said Jan Piotrowski, Vice President of Business Development at Brave.
"Putting users in charge of their data with privacy-preserving tools is a key step in countering the surveillance economy and taking back control."
The partnership will initially roll out across the UK, the US, Europe, Australia, and Canada, with more countries added as time goes on.
Ecosia is the first addition to the Brave default list since Startpage was added late last year. It recently committed to planting a 5,000-mile forest wall in Africa – with over one billion trees making up the project, The Independent exclusively revealed this month.
Ecosia will also map and monitor the health of the forest with satellite imagery and geo-tagging. The company says that, since 2009, it has planted over 118 million trees.
The green search engine company has a more challenging path in its attempt to attract more users than other companies. It currently has around 15 million users globally, while Google hosts 5.6 billion searches per day.
Last year, Google was forced by the European Commission to offer alternative options for the default search engine on Android because it was deemed anticompetitive, but only search engines who could pay high prices were considered with companies that did not prioritise revenue – such as DuckDuckGo and Ecosia – criticising the move.
"It plays the competitors against each other," says Christian Kroll, the CEO of Ecosia, told Wired in June 2020. "So instead of collaboration, we have now kind of a toxic environment between smaller search engines as well."
[ad_2]

Source link