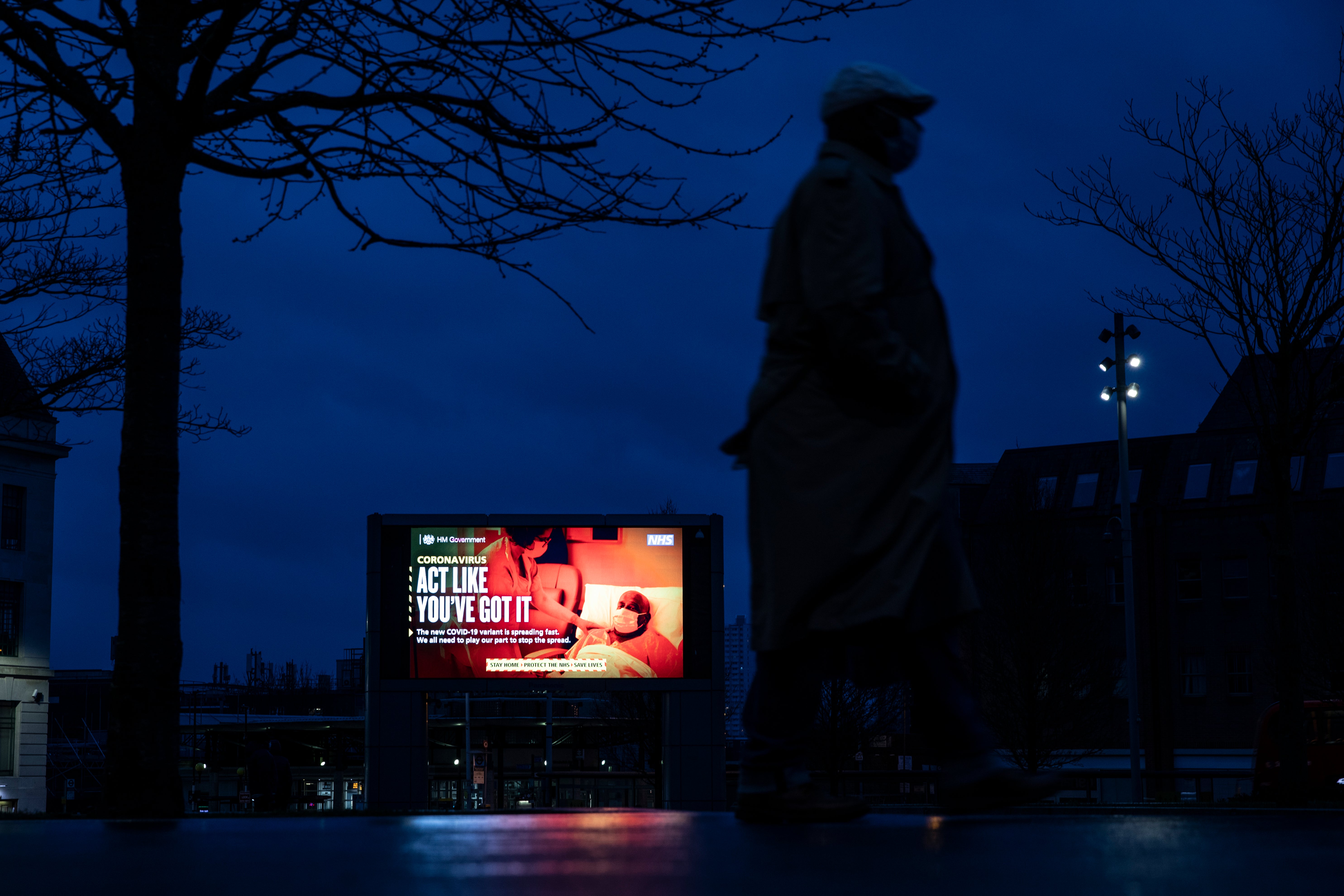 [ad_1]

A member of the government's Sage advisory committee has warned there may be as many as 50,000 more coronavirus-related deaths in the UK before the nation's outbreak is over.
The UK saw its death toll reach into six figures on Tuesday as the Department of Health's data recorded fatalities rising to 100,162 over the span of the last year.
However Sage's Calum Semple, a professor of child health and outbreak medicine at the University of Liverpool who has advised the government on its response to the virus, warned that figure may continue to rise by half again before the virus is contained.
He told BBC Two's Newsnight programme: "It would really not surprise me if we're looking at another 40 to 50,000 deaths before this burns out.
"The deaths on the way up are likely to be mirrored by the number of deaths on the way down in this wave.
"Each one again is a tragedy and each one represents probably four or five people who survive but are damaged by Covid."
His comments followed those of the UK's chief medical officer, professor Chris Whitty, who refused to be drawn on how many more deaths may occur before the Sars-Cov-2 virus is brought under control.
In April 2020 it was reported the government's worst case scenario had been projected to be 50,000 fatalities, while 20,000 had been considered a so-called "good" outcome given the prevalence of the virus.
Speaking alongside the prime minister at a Downing Street press conference on Tuesday, Prof Whitty said that "unfortunately we're going to see quite a lot more deaths over the next few weeks before the effects of the vaccines begin to be felt".
He added: "I think we have to be realistic that that is going to happen. But trying to actually put a number on that, I don't, think is helpful to anybody.
"I think what we really should do is do everything we can to try and prevent that, and that is a combination of rolling out the vaccines, as the prime minister has said, but also all of us doing our bit in terms of staying at home, except where we have to, and that's something which I know the entire country is doing and that is really the key to the next few weeks."
[ad_2]

Source link