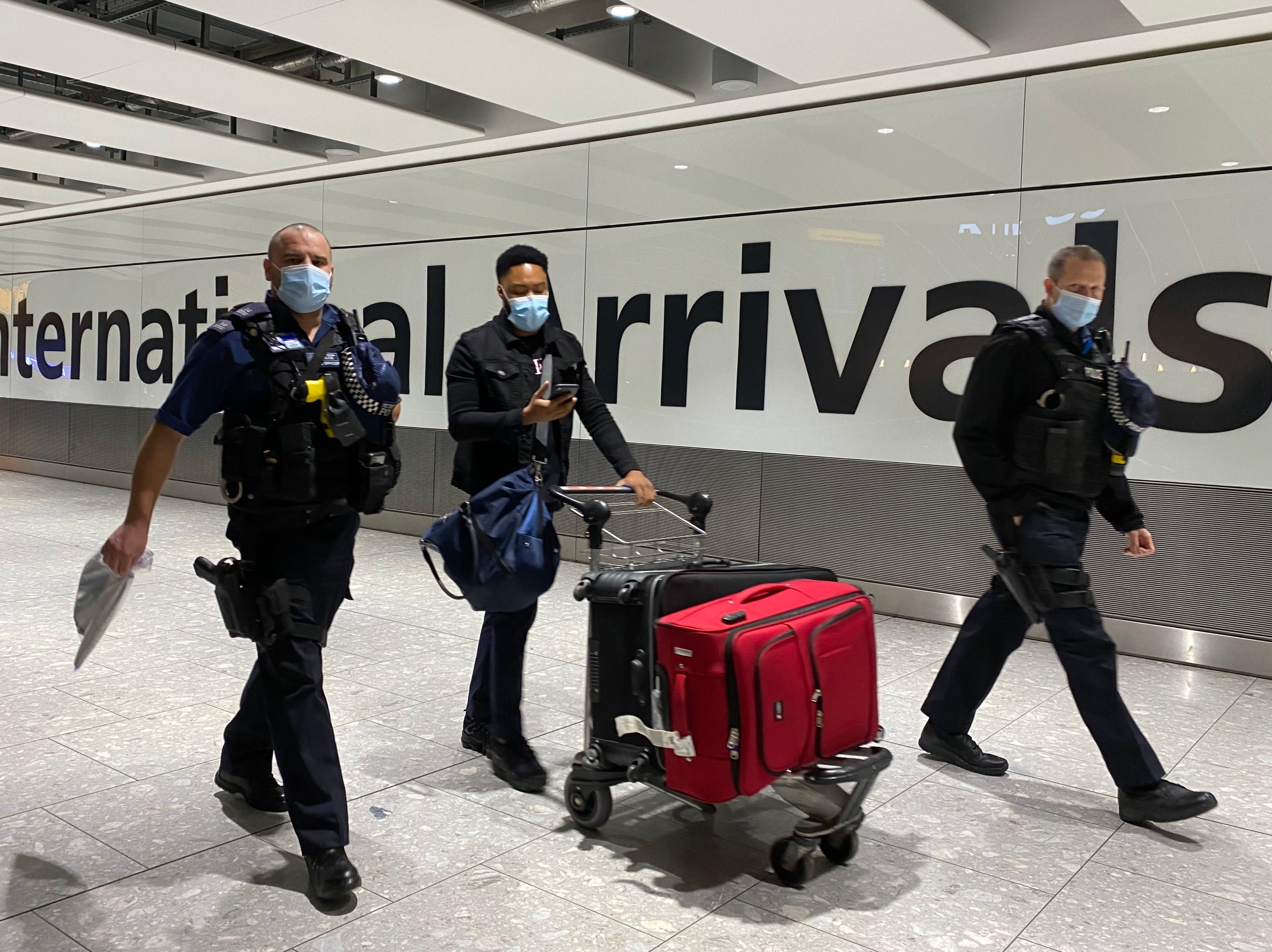 [ad_1]

'Hard to compute the sorrow' of 100,000 coronavirus deaths, Boris Johnson says
The government is expected to announce plans for Britons to pay for hotel quarantine when returning from 30 high-risk countries to prevent coronavirus variants from entering the UK.
Home secretary Priti Patel will set out the new rules in the House of Commons on Wednesday after Labour leader Sir Keir Starmer called for it to be compulsory for every traveller arriving in the UK to quarantine in a hotel.
The quarantine list is expected to include countries where new variants of the disease have been identified such as South Africa, South America, Portugal and Cape Verde, according to The Times.
Separately, Boris Johnson has reportedly rejected Ms Patel's calls for a temporary closure of borders to protect against importing the variants.
The prime minister on Tuesday offered his "deepest condolences" to those who have lost relatives to coronavirus as the UK's death toll surpassed 100,000.
[ad_2]

Source link