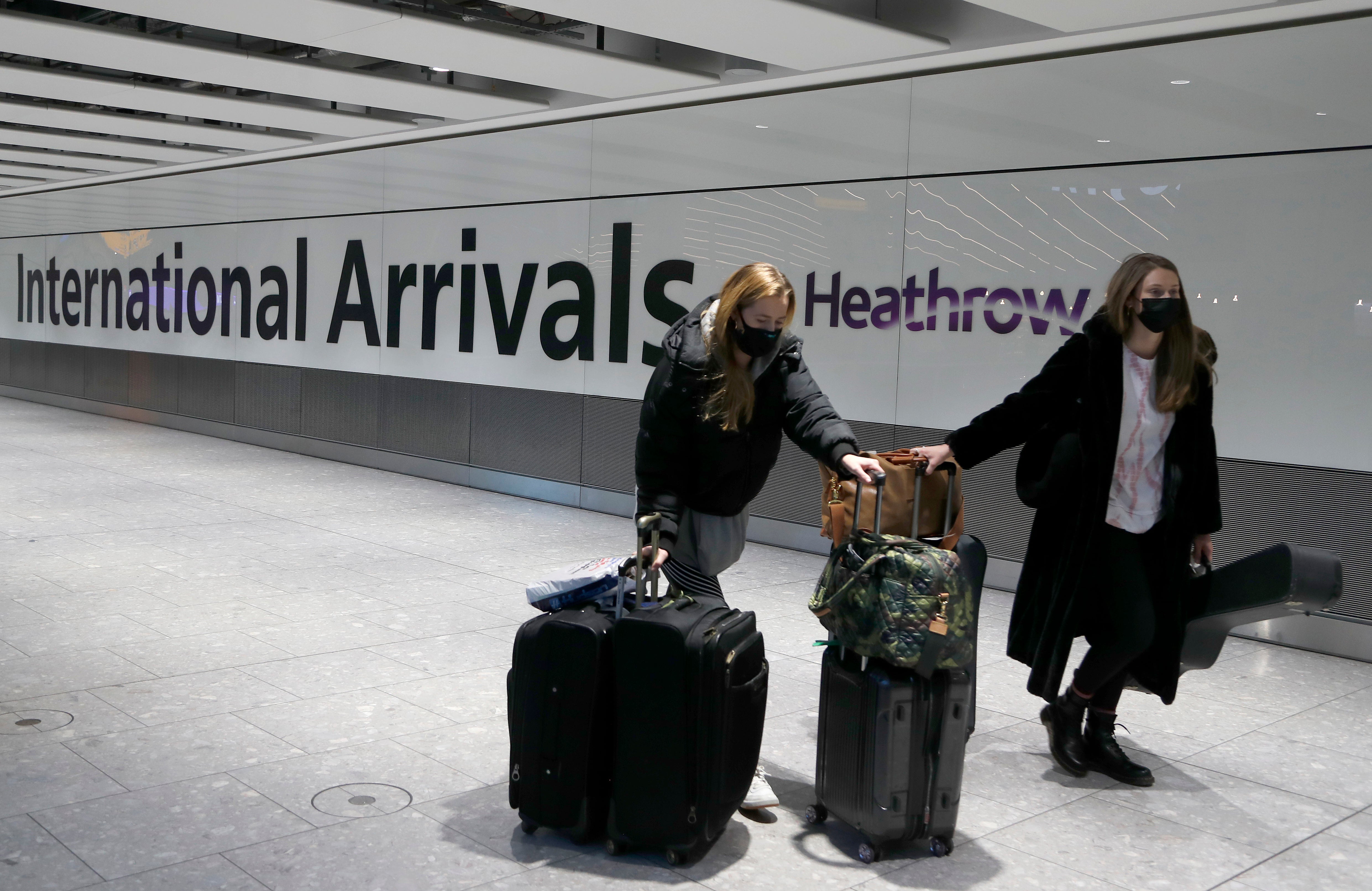 [ad_1]

Britons returning from only 22 "red list" countries will be forced to quarantine in hotels, prompting criticism that the crackdown is too weak.
Boris Johnson confirmed the Australian-style plan – requiring people to pay thousands of pounds to isolate for 10 days – but has rejected calls to introduce it for all arrivals.
With travel from those 22 countries – in Southern Africa and South America, plus Portugal – already banned, it means the crackdown will, at least initially, apply only to returning Britons.
In the Commons, Mr Johnson said returning Britons would be required to "isolate in government provided accommodation, such as hotels, for 10 days without exception".
"They will be met at the airport and transported directly into quarantine. The Department of Health and Social Care is working to establish these facilities as quickly as possible," MPs were told.
Intriguingly, Mr Johnson chose to make the announcement himself, rather than leave it to his Home Secretary, Priti Patel – who had pushed for a much tougher policy.
He said the UK had some of the "toughest measures anywhere in the world", with an expectation that security guards will deliver meals to rooms in the government-supervised hotels.
But, earlier, Keir Starmer attacked the "continued delay in securing our borders", saying: "We know some of those variants are coming from abroad. But we don't know the route.
"Surely the Prime Minister can see that what is required now is that everybody coming into the country from anywhere in the world should be tested and subject to quarantine in a hotel?"
And, in Scotland, Nicola Sturgeon, said: "I am concerned that the proposal does not go far enough and I've made that point very strongly in the four-nations discussions that we've just had today.
She said the SNP would adopt the same plan initially – but also made clear that Scotland was ready to be much tougher, if it failed to persuade London to do so.
"Given the obvious practical issues involved, we are very clear that our preference is to have consistent quarantine rules across the UK," the First Minister said.
"But, if there is no agreement to go further on a four-nations basis, we will be considering going further ourselves and we will set out any such additional measures next week".
[ad_2]

Source link