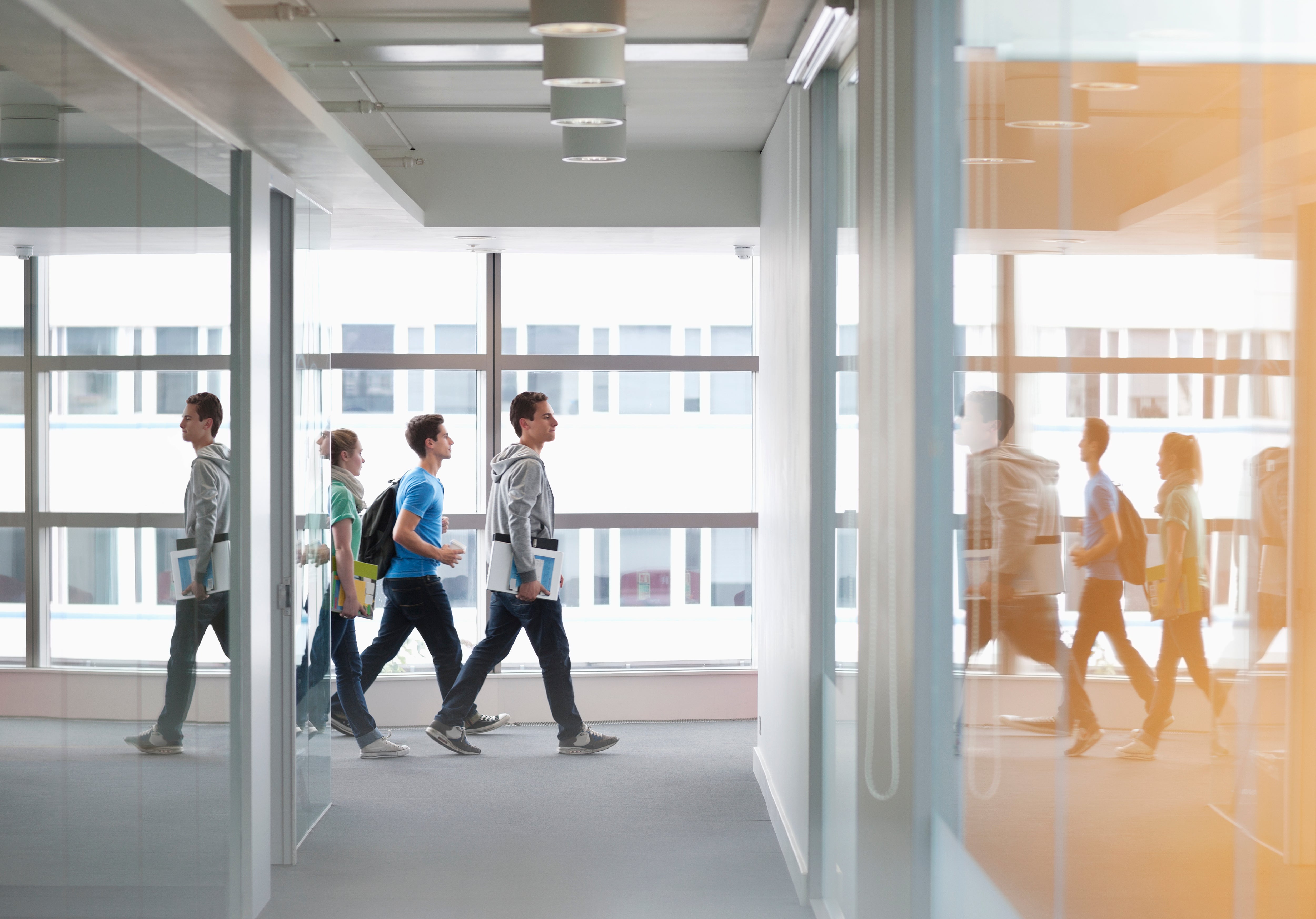 The government has been urged to provide long-term support for further education, amid warnings the coronavirus pandemic will put "further strain" on the sector.
In a new report, the Commons committee said the financial health of the college sector has been a "cause for concern for many years".
Theys said financial pressures were having a "detrimental impact" on education – and have forced some institutions to narrow their curricula and reduce course lengths.
Some further education colleges have "significantly reduced enrichment activities" such as careers advice, and have reduced mental health support, according to the PAC report.
It said the coronavirus pandemic will "put further strain on the financial health" of the further education sector.
The Association of Colleges told the committee colleges would have lost out on a "substantial amount of income" this year, including from sources including adult learners, international students, onsite catering and apprenticeships, according to the report.
The PAC said the importance of colleges will grow in the coming years, as they help "address skills gaps" in the labour market and help people who need to retrain due to the coronavirus pandemic.
Last February, the government was intervening in nearly half of colleges for financial health reasons, PAC said.
The committee said the Department for Education (DfE) has provided over £250m in emergency funding – along with other support – to help colleges keep functioning.
But Geoff Barton from the Association for School and College Leaders (ASCL) said the rate of funding for colleges per learner has been "woefully inadequate' for years which has caused "the financial fragility" shown in the PAC report.
"The government needs to join up the policy dots so that its public pronouncements about the importance of further education and skills are supported by sufficient funding," he said.
"Warm words don't pay the bills. It needs to put its money where its mouth is."
Meg Hillier, the Labour chair of PAC said: "The Covid pandemic has thrown our young people's education and career qualifications into chaos, and the Department for Education's (DfE) handling of the crisis so far has been late and confusing, and it has left already struggling colleges squeezed when people need new skills more than ever."
The MP added: "As focus turns to rebuilding and reskilling for the 'new economy' that will emerge, this is a chance for DfE finally to take a hold and develop the proper, integrated vision for the college sector that it has lacked for so long."
Gillian Keegan, the minister for apprenticeships and skills, said: "I welcome the PAC's focus on further education – a sector which is vital to ensure more people can retrain and upskill so we can unlock even more potential and level up opportunities across the country."
She said: "As set out in our Skills for Jobs white paper, we will overhaul the funding and accountability rules so funding is better targeted at supporting high quality education and training that meets the needs of employers and individuals.
"We will also  introduce new powers to intervene when colleges are failing to deliver good outcomes for the communities they serve."