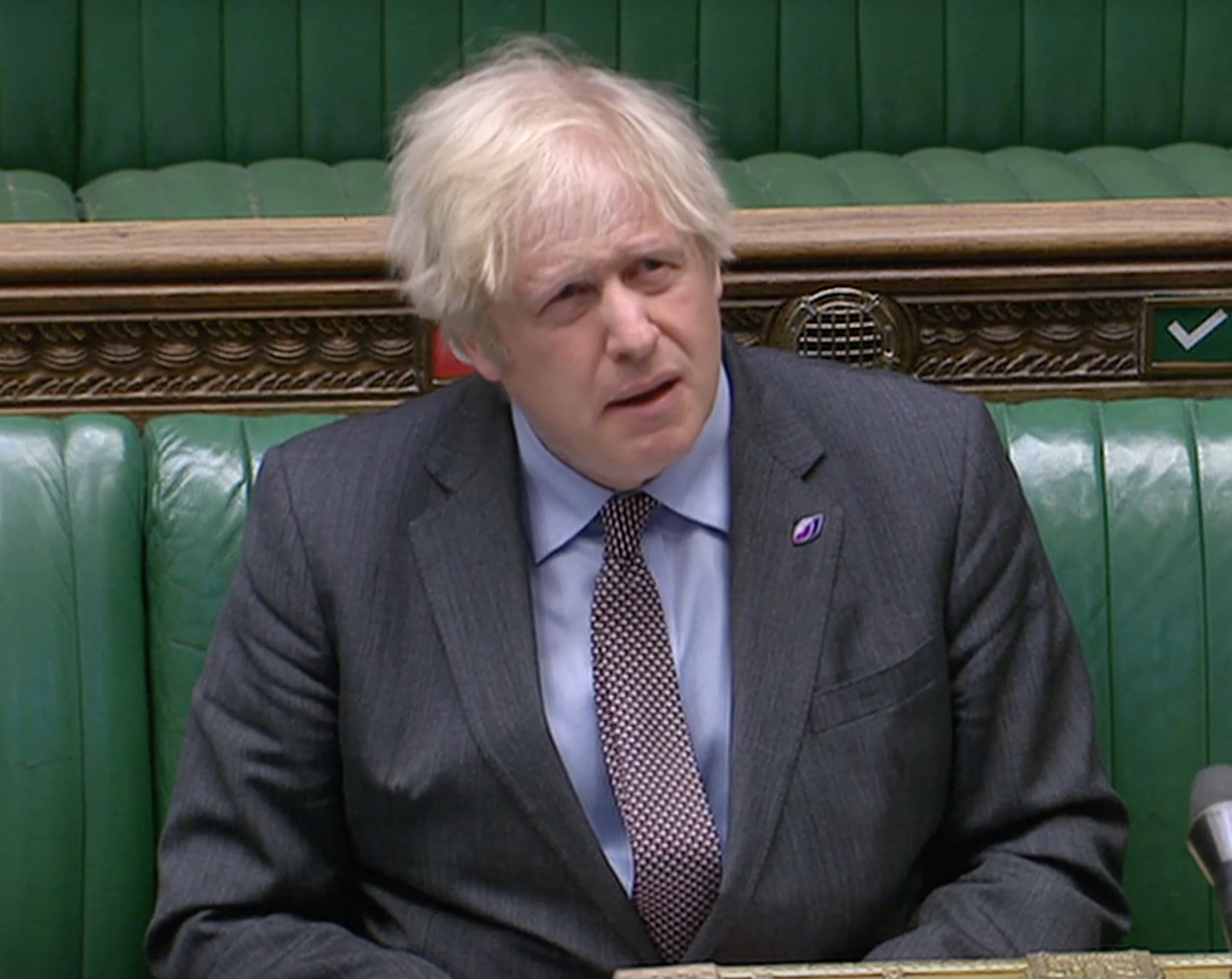 [ad_1]

Boris Johnson has dodged a Labour demand to vaccinate all teachers and school staff during February half-term to allow classrooms to reopen.
The demand came as Sir Keir Starmer went on the attack over the government's record on coronavirus in the House of Commons, repeating his call for all arrivals at UK airports and ports to be subject to mandatory quarantine in hotels.
At the first prime minister's questions since the UK passed the grim milestone of 100,000 deaths from Covid-19, the Labour leader demanded an explanation from Mr Johnson for why Britain has the worst fatality rate in Europe.
He accused the prime minister of being "slow into the first lockdown last March, slow getting protective equipment to the frontline, slow to protect our care homes, slow on testing and tracing, slow into the second lockdown in the autumn,slow to change the Christmas mixing rules, slow again into this third lockdown".
And he called on Mr Johnson to speed the return of schools in England by making plans to vaccinate every teacher and school staff member during the week-long half-term holiday beginning on 15 February.
But Mr Johnson said only that teachers would receive jabs if they fall into the nine priority groups identified by the Joint Committee on Vaccination and Immunisation, which covers over-50s, health and care workers and those with underlying health conditions.
Responding to Sir Keir's demand for an explanation for the UK's death rate from Covid, the prime minister replied: "When you have a new virus – and indeed when you have a new variant of that virus of the kind that we have in this country – when you have dilemmas as hard and as heavy as this government has had to face over the last year… there are no easy answers."
Mr Johnson said that "perpetual lockdown is no answer" to the pandemic.
And he said that he hopes to set out an exit plan from the pandemic within the next few weeks.
The PM said that some 6.9m people had now received vaccinations and the government was "on target" to deliver first doses of vaccine to the 15m people in the most vulnerable groups by 15 February as planned.
[ad_2]

Source link