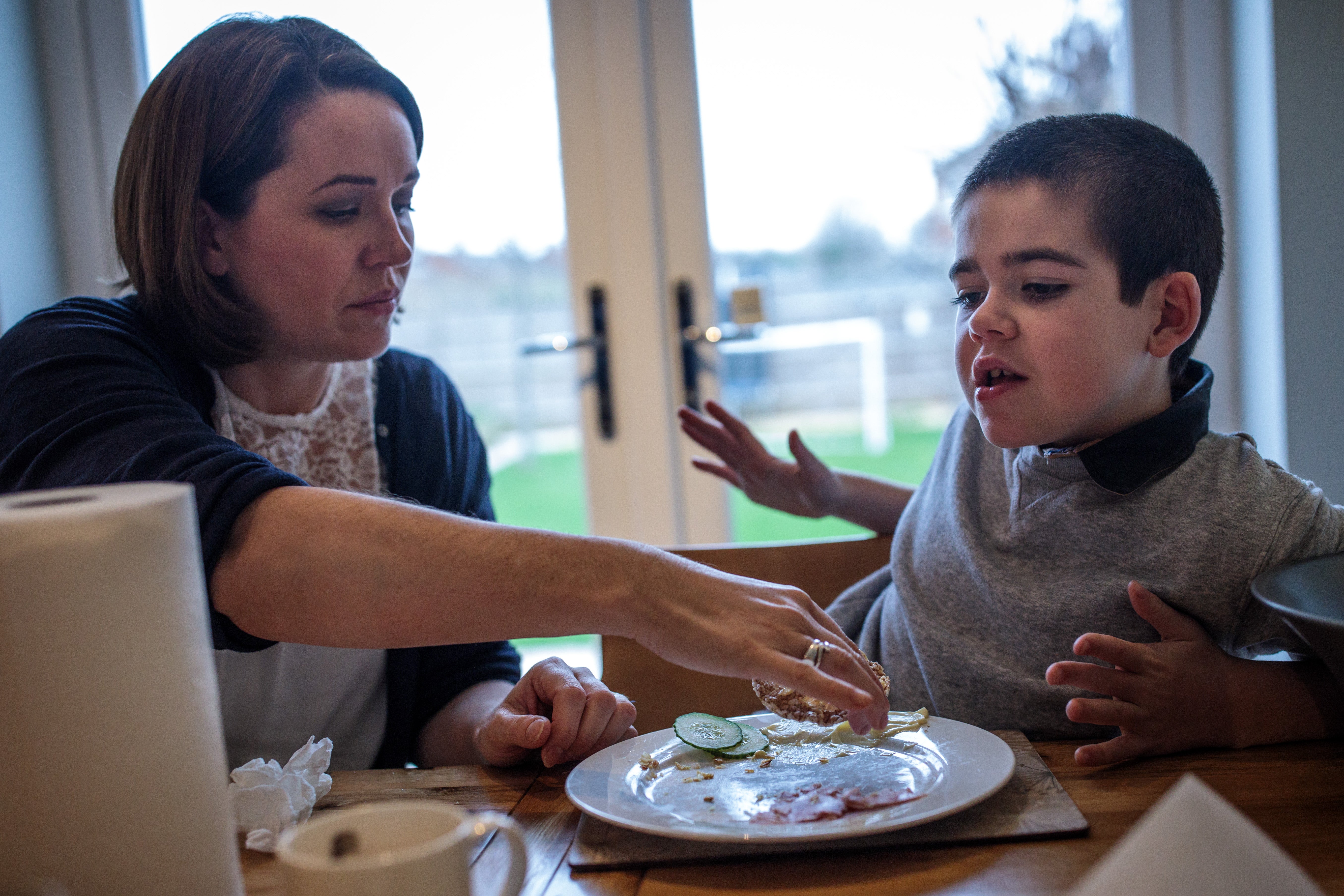 [ad_1]

The government is to offer a six-month reprieve from Brexit rules that will stop the importation of life-saving medical cannabis supplies for more than 40 British children with severe epilepsy.
Supplies of Bedrolite oil, which is manufactured in the Netherlands, were set to run out in a matter of weeks, with the UK's withdrawal from the European Union affecting its ability to obtain certain prescribed medications.
Now, the Department of Health and Social Care (DHSC) has informed the affected families that it has reached an agreement with the Dutch government to ensure the provision of the medication until July.
Campaigner Hannah Deacon, the mother of nine-year old Alfie Dingley, who suffers from a rare form of epilepsy, thanked the government for taking action but said more still needed to be done.
The breakthrough came after a meeting between Ms Deacon and and MP Jo Churchill, the minister for public health and primary care.
Boris Johnson also wrote a personal email to Ms Deacon in which he promised to secure a long-term solution to the issues surrounding medical cannabis supplies produced in the EU.
"It is welcome news that a short-term solution has been found to the export of Alfie's Betrolite supply," Ms Deacon said.
"I appreciate the DHSC and minister Churchill reaching out to me to resolve this urgent and pressing issue. The prime minister has also assured me that Alfie's life and that of the other children gaining benefit from Bedrolite is paramount to his government.
"We have seen a surge of will from the government, elected members of parliament and the House of Lords to rectify this urgent issue. I now call upon the DHSC and No 10 to end the suffering of the families forced to raise huge sums of money for their private prescriptions."
Ms Deacon and 40 other families had been given just two weeks' notice by the DHSC that they would no longer be able to access medical cannabis supplies due to the end of the Brexit transition period.
Dutch law prevents the export of certain medicinal cannabis products. Previously, products were allowed to be dispensed in the Netherlands under UK prescriptions.
However, the mutual recognition of prescriptions did not form part of UK-EU negotiations on reciprocal healthcare, meaning that medications such as Bedrolite oil can no longer be issued in the UK.
Ms Deacon added: "When there is will, solutions can clearly be found. Alfie remains well and healthy due to his NHS prescription and I do not have to worry every day about raising thousands of pounds to pay for his medicine.
"I am incredibly grateful for this, but it is not fair that only Alfie and one other child in Northern Ireland benefits from an NHS prescription for Bedrolite when nobody else does.
"Families that have found whole plant extract medical cannabis life transforming, and indeed lifesaving for their children, are still having to raise up to £2,000 a month to pay for a medicine that is legal here.
"I understand there are barriers within the NHS that need to be dealt with and this will take time, but until that point these private prescriptions should be funded by the government to take the immediate strain off these families."
Neurologist Mike Barnes, who campaigned alongside Ms Deacon, said: "Patients taking medical cannabis products are in dire need of a secure supply chain. If they do not receive their medicines, epileptic children can become extremely ill very quickly, and patients cannot be easily transferred from one medical cannabis medicine to another.
"I urge the government to update its rules and attitudes on medical cannabis, and to reduce the red tape that is currently hindering the production of suitable full spectrum products in the UK."
[ad_2]

Source link