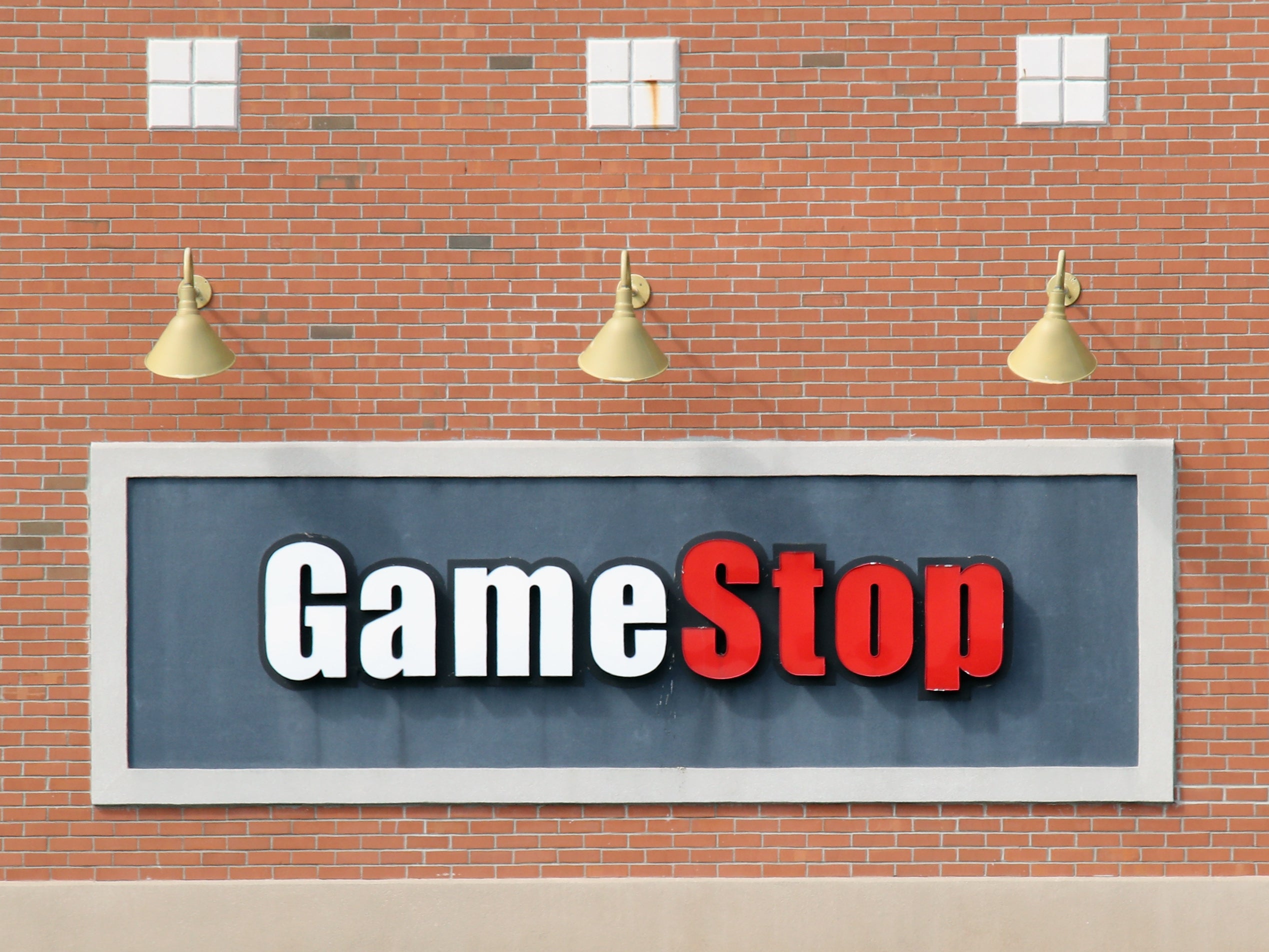 [ad_1]

Video game retailer GameStop's stock price has increased dramatically due to the actions of users on the WallStreetBets subreddit.
The Reddit users pushed the stock up from $20 on 11 January to a staggering high of $146.97.
The more specific reason is that the company found itself as the central catalyst in a battle between short-sellers and online traders.
What is GameStop?
Gamestop is a US video game retailer. In the midst of the pandemic, when the company's physical stores have struggled, it has become a target for amateur traders.
The store was not expected to turn a profit before 2023, but has seen its market value triple to $4.5 billion in three weeks, Bloomberg reports.
What is r/WallStreetBets?
WallStreetBets is a subreddit – a small community – on the social media app Reddit. Users of the platform have taken to trading stocks over the past several months, who treat the market as a "roulette wheel" rather than any long term wealth strategy, Vox reports.
What happened to GameStop's stock?
GameStop's stock, as one Reddit moderator told Wired, was "a meme stock that really blew up." The company was struggling financially both before and after the pandemic, with many analysts suggesting short-selling the stock to profit off its decline.
However, as Ars Technica reports, investor Ryan Cohen – who had previously invested in safe stocks such as Apple – bought a ten per cent stake in the retailer, a move which attracted notice. Cohen purchased enough to reach the board of directors, and pushed the company to expand its ecommerce prescence.
As the stock increased, short sellers found that they had to buy more stock in order to cover their borrowing, Wired reports. This is known as a "short squeeze", when investors who have bet against a stock rising try to cover their loss and the price of the stock increases.
Ultimately, because GameStop looked like it was going to fail but did not, the perverse situation meant that individual stock buyers on WallStreetBets started pushing the stock upwards.
What happened with Citron Research?
The invested advice on Reddit laid the foundation for GameSpot's renewal, but it was the prospect of a battle against traditional short sellers that really drove the most unusual behaviour around the GameSpot stock.
Citron Research founder Andrew Left, as Wired reports, suggested that the stock would drop from $41 to $20. "We understand short interest better than you and will explain," he said in a now-unlisted video, and that he had never seen "people so angry about someone showing the other side of a trade" on a "failing mall-based retailer"  .
This reportedly triggered tensions between WallStreetBets and Citron Research, with Reddit users essentially buying into the stock out of spite, fighting against the traditional Wall Street view that markets are driven by fundamental values, according to Corey Hoffstein, chief investment officer of quantitative investment and research firm Newfound Research, who spoke to Wired.
The response to the dispute simply pushed the stock higher, with GameSpot closing out on $65.01 on Thursday. Although that will likely not be sustainable as WallStreetBets finds other interests, those who did buy into the hype market have seen an on-paper profit from their moves.
According to Bloomberg, one WallStreetBets user claims he rolled a nearly $55,000 investment in GameStop call options into an $11.2 million paper fortune with Bawse1, a WallStreetBets moderator, telling Wired that this is the first time in years on WallStreetBets that "everybody was making money."


[ad_2]

Source link