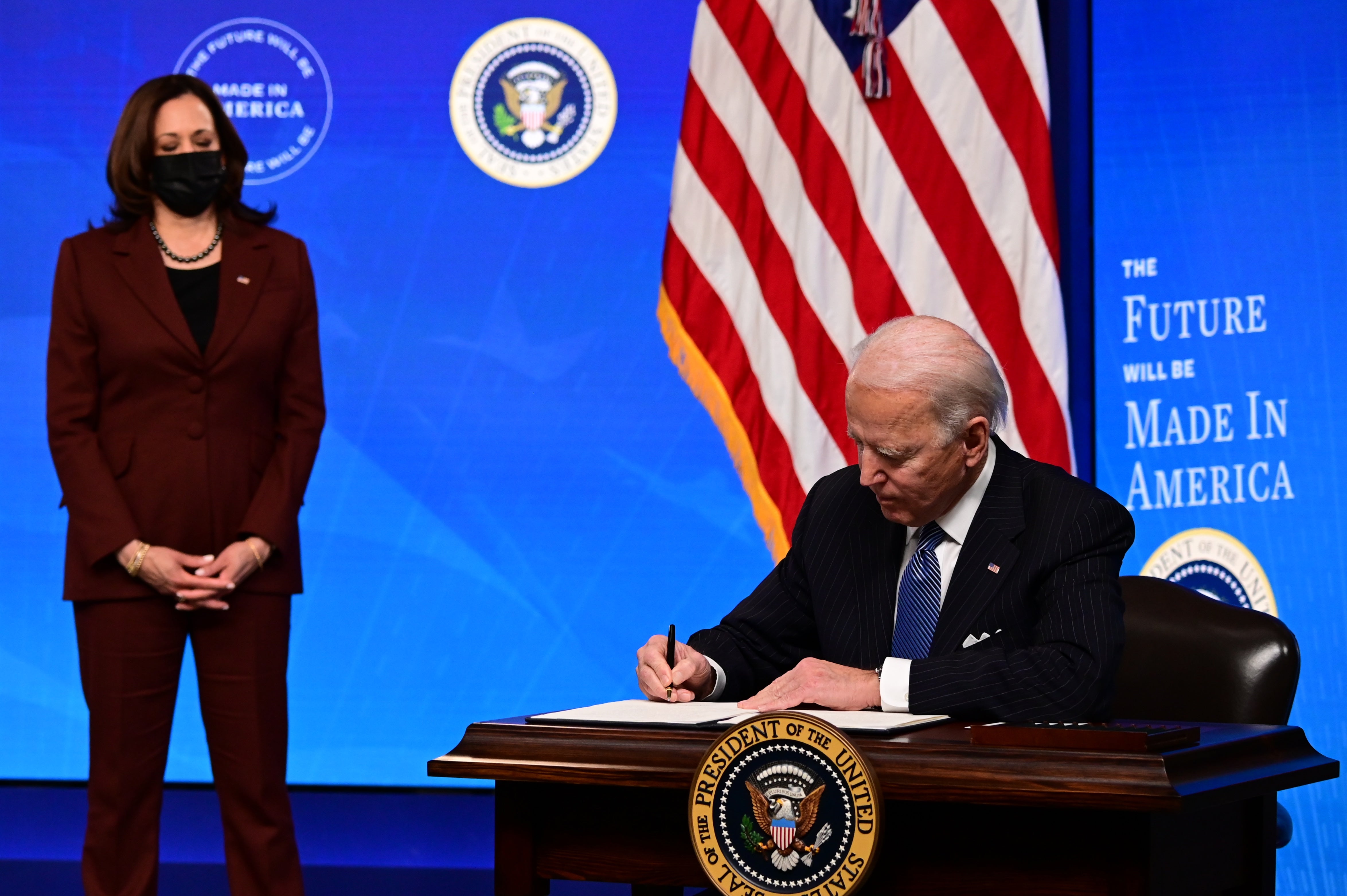 [ad_1]

CBS News reports people familiar with the plan as saying that the directives may either be executive orders or a presidential memo, and will form part of a package of measures focussed on equity.
Action is expected to direct federal agencies to examine if xenophobic references such as "China Virus" appear in existing policies, directives, or on government websites.
Donald Trump repeatedly referred to Covid-19 using inflammatory terms such as "China Virus" and "Kung Flu".
Even symbolic action taken by the Biden administration would been seen as a positive move to distance the federal government from the former president's rhetoric.
The Department of Health and Human Services will also be asked to develop language and cultural training related to Covid-19, as well as broader guidance relating to dispel racial myths.
Other equity action is also expected to be announced relating to Tribal governments, fair housing, and private prisons, CBS reports. Additional measures are also being prepared on voting rights.
This week sees the roll-out of a program of executive action fulfilling a number of campaign promises.
Monday saw the president sign orders overturning the ban on transgender military personnel and committing to federal procurement of American-made goods.
Tuesday's focus is on racial equity; Wednesday will see action on climate change; Thursday will focus on healthcare; and Friday will be centered on immigration measures, according to a document seen by CBS.
[ad_2]

Source link