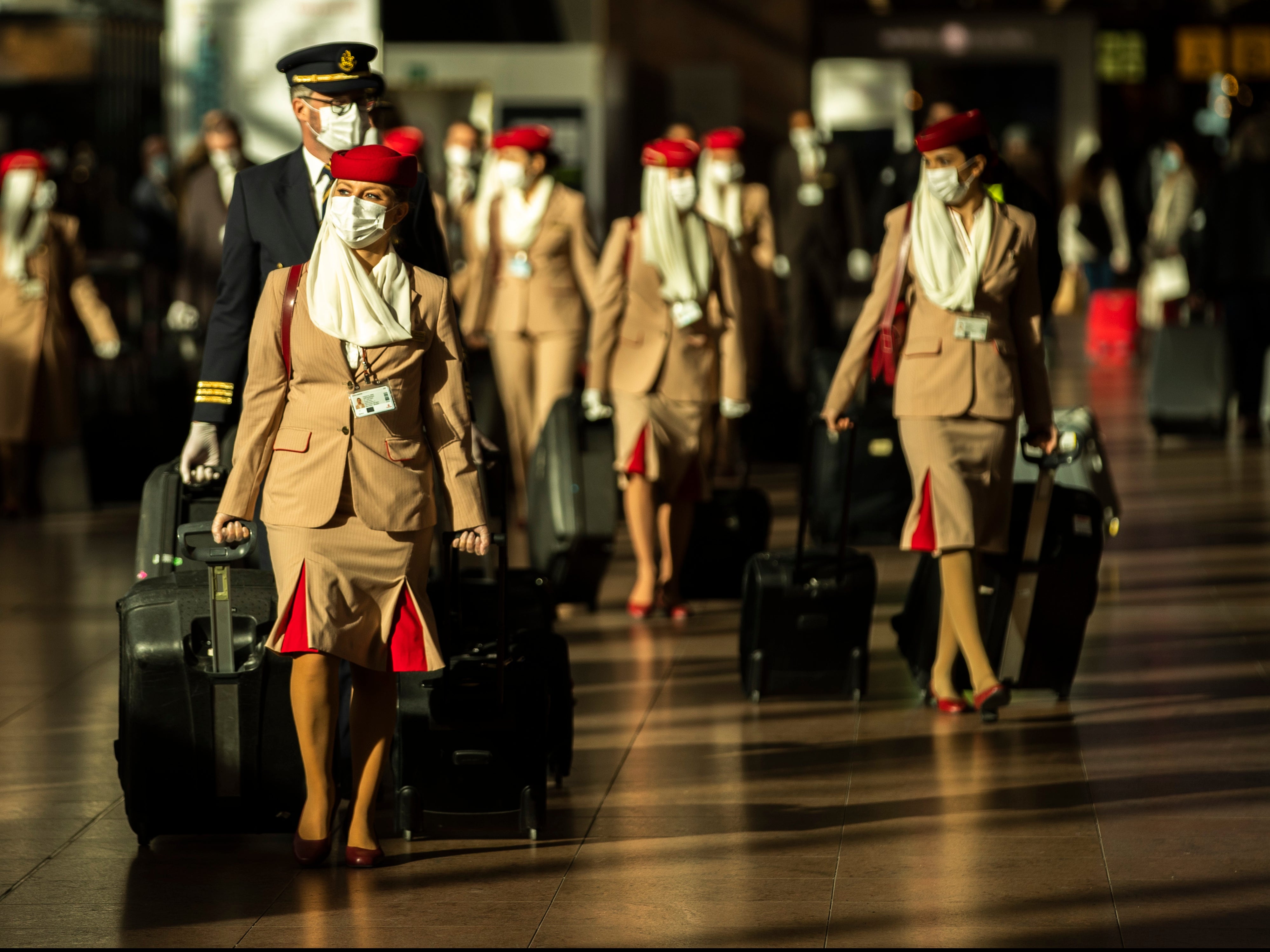 [ad_1]

The UK variant of coronavirus is now responsible for a quarter of new infections in Belgium, according to an expert.
Biostatician Geert Molenberghs said sampling at laboratories showed the B117 strain is on course to become the most dominant in the country.
"We've known for a number of weeks now that there is community transmission," the researcher at Leuven and Hasselt Universities told national broadcaster VRT.
"At both the Louvain and Liège laboratories, the estimates came up with the same result."
Belgium temporarily banned flights from the UK in December in a bid to prevent the variant gaining a foothold in the country, following estimates that it was up to 70 per cent more infectious.
From this week visitors from the UK, South Africa and South America will have to quarantine for ten days. Belgian citizens will also be prevented from travelling abroad for "non-essential" reasons until March.
It comes after Boris Johnson confirmed there was evidence that the new variant – which was first detected in Covid samples taken in Kent in September –  was more deadly.
Belgium, with a population of 11.46 million, already has the highest death rate from coronavirus in the world, with more than 20,000 fatalities during the pandemic.
In recent weeks, the number of new cases has remained steady at around 2,000 per day but Mr Molenberghs said he was concerned that the situation could "go downhill fast" due to the new strain in the same way as the UK.
"We've gained a bit of time by not easing restrictions, but we've known for some days or weeks now that the UK variant is moving around here," he told VRT.
"We must implement local outbreak management properly.  Everything you can stop in this way is pure gain, but we are especially concerned about the rapid increase in the number of outbreaks."
He added that further restrictions may be needed in schools, such as after-school activities and face coverings, but added: "The aim is to postpone school closures as long as possible."
Health minister Frank Vandenbroucke said last week that the government was considering the role of schools in the spread of Covid, adding: "In order to keep education going, we're having to take annoying measures in wider society, but at a point school life becomes an engine of proliferation and then you need to think about how to address this."
[ad_2]

Source link