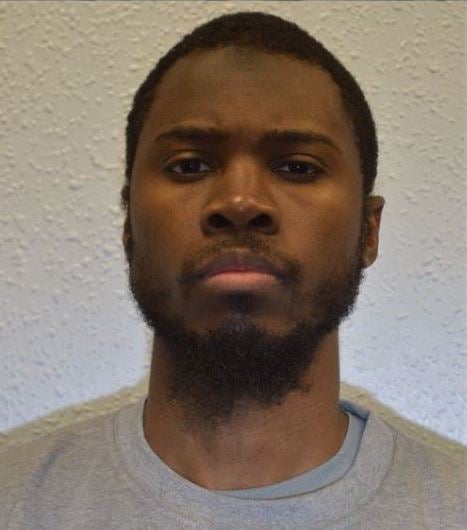 [ad_1]

Some terrorists may find it easier to commit offences inside prisons than when they are free, a watchdog has warned.
The Independent Reviewer of Terrorism Legislation has launched an "urgent" review of terror offences committed in Britain's jails, amid concerns they are not being prevented, investigated or properly punished.
"Terrorism is terrorism wherever it happens," Jonathan Hall QC told The Independent.
"I just want to ask a simple question – if it's terrorism that happens inside prison, how is that detected and prosecuted and what steps are taken? Is the legislation up to scratch and able to deal with it?"
Mr Hall said that criminal prosecutions, rather than internal prison disciplinary proceedings, would "shine a light" on the scale of the problem.
"We all know when you have a terror attack in the community, but there is this more obscure part of Britain where things are happening," he added.
In a previous report in September, Mr Hall said that failing to prosecute terror offences committed inside prison resulted in "lost opportunities to mitigate risk" when offenders are freed.
A prison officer working in the high-security estate told The Independent that some governors "want to keep a lid on what's happening in their jails".
"They think 'let's just sit on it', 'monitor' is the buzzword," he added, warning that staff who report potential crimes get "deflated" when action is not taken and become less likely to flag future incidents.
He added: "The police are very reluctant to get involved because they think 'is it in the public interest? They are already in a prison, let's let them deal with it using an adjudication'."
The past four terror attacks in England, at Fishmongers' Hall, HMP Whitemoor, Streatham and Reading, have all been launched by serving or freed prisoners.
Mr Hall said he had mounted the review because of his own concerns, and had not been commissioned by the Ministry of Justice, adding: "Everything is clearly not fine."
Footage of 'terror attack' by prisoners at HMP Whitemoor
The barrister said that extremists who are jailed for breaking Terrorism Prevention and Investigation Measures (TPIM) restrictions, which limit activity outside prison by constraining their internet usage, communications, travel and association, may find the conditions in prison more lax.
"If someone is on a TPIM and their TPIM is revoked, is it actually easier for them to get away with terrorism-related activity in prison than it would be in the community?" Mr Hall asked.
"Let's say you're a radicaliser who is on a TPIM – you may find it quite hard to operate in the community because of the terms.
"Once you go to prison, the TPIM goes and you've got a vulnerable cohort of prisoners and an ideal recruiting ground, and potentially some former associates."
Both offences are punishable by up to 15 years' imprisonment.
Mr Hall said he was also concerned that other offences are being committed in prison, such as the glorification of terrorism.
The review will examine if evidence of terrorism-related activity is secured in jails, and whether prison governors, the police or another authority should take responsibility for investigation and punishment.
It will also look at the status and influence of convicted terrorist prisoners and any connection to prison gangs.
In 2017, the government announced the creation of three separation centres for the most influential terrorist prisoners, but only one remains open and a recent report warned that its inhabitants may be radicalising each other further.
Recent research by the International Centre for the Study of Radicalisation (ICSR) found that jailed terrorists may see their time in prison "as an opportunity" to become more extreme and prepare for attacks.
On Tuesday, the House of Commons will consider a suite of controversial laws aiming to increase the punishment for terror offences and the proportion of a sentence spent inside jail.
Opposition MPs have raised concerns about radicalisation inside prisons, and a Ministry of Justice impact assessment found longer sentences increased the "risk of offenders radicalising others during their stays in custody".
[ad_2]

Source link