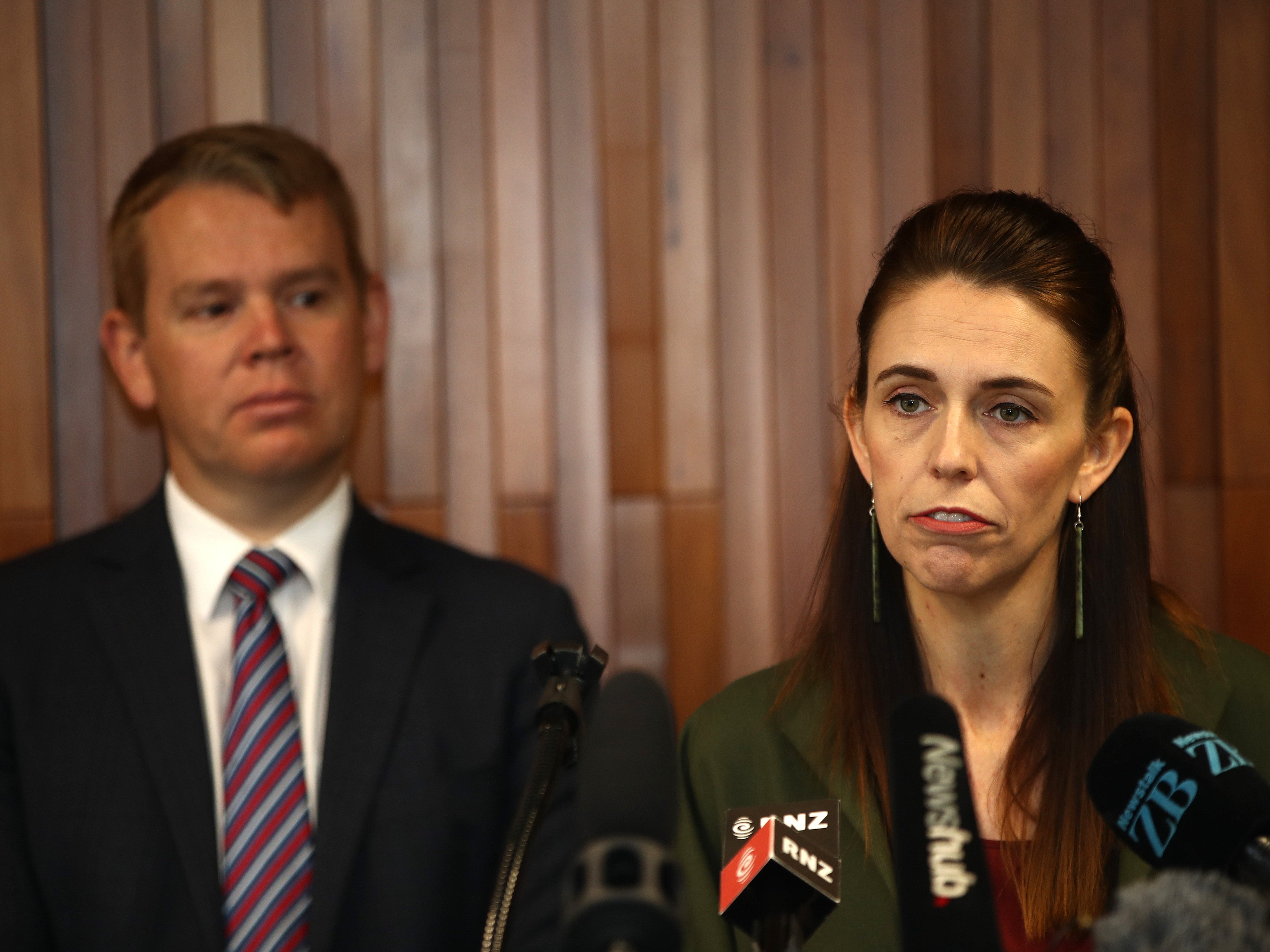 [ad_1]

New Zealand has contracted its first community case of coronavirus in two months, with health minister Chris Hipkins saying a 56-year-old woman had caught the South African variant from another traveller while quarantining following her return from Europe.
The patient tested positive on Saturday, ten days on from completing a two-week isolation period at the Pullman Auckland hotel.
"We can confirm that the strain of infection is the South African variant and the source of infection is highly likely to be a fellow returnee during the person's stay at the Pullman hotel," Mr Hipkins told reporters in Wellington.
"The two people occupied rooms in close proximity to each other on the same floor of the Pullman hotel and I'm advised by officials that they're confident that the infection was a direct one and that there's no other missing link in between those two people," he added, encouraging fellow guests at the resort to self-isolate immediately.
Authorities are now looking at whether the virus could have been spread through the hotel's ventilation and air-conditioning systems, Mr Hipkins said.
The patient in question is understood to have toured around New Zealand's Northland region after completing her quarantine period and has since shown symptoms, although two people who were with her, one of whom is her husband, subsequently returned negative tests.
Dr Ashley Bloomfield, the country's director-general for health, said the pair might have avoided contracting the variant because of the nature of the infection.
"She didn't talk about respiratory symptoms, it was more muscle aches, so she may not have been sharing or spreading the virus much," he said.
"I don't think that's peculiar to this variant, it's just how it was expressed in this woman."
Under the leadership of prime minister Jacinda Ardern, the country of five million has been widely praised around the world for its response to the pandemic, keeping confirmed cases down to just 1,927 and suffering just 25 deaths.
But in response to the new case, Australia has halted its partial travel bubble with New Zealand, its health minister Greg Hunt saying the suspension would be in place for three days and was being implemented out of an abundance of caution. Travellers affected are required to cancel their trip or face two weeks in quarantine upon arrival.
Ms Ardern said she had told her Australian counterpart Scott Morrison that she had confidence in New Zealand's systems and processes but that it was up to Australia to decide how it managed its borders.
[ad_2]

Source link