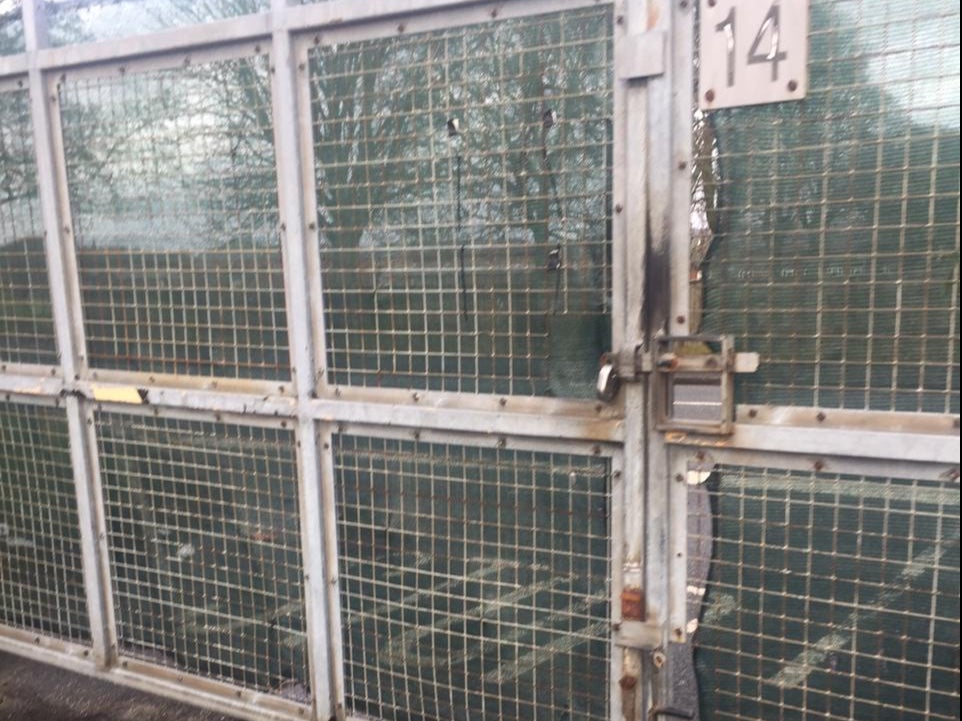 [ad_1]

The Home Office is being urged to publish a review into asylum seeker accommodation, following mounting concern about the conditions in former military barracks being used to house hundreds of people.
The immigration minister has confirmed that a "rapid review" of accommodation currently housing asylum seekers across the UK has been completed, but is refusing to say when it will be published.
Pressure is mounting on the Home Office to publish the findings of the review, as conditions in two camps – located in Folkestone and Pembrokeshire – become increasingly desperate.
Last week, it emerged a Covid outbreak was spreading in Napier Barracks, in Folkestone, with more than 100 now believed to have tested positive. The Home Office was accused of "callousness" after it tried to blame asylum seekers for the outbreak, when they are living with up to 28 to a dormitory.
Around 39 asylum seekers were moved out of a former military barracks and into local hotels over the weekend, and around 60 more are set to follow. They have all tested negative for Covid-19 and will be required to self-isolate for 10 days.
However, hundreds remain on the site and are terrified of contracting the virus. One man, who didn't want to be named, said he was so concerned that he had decided to sleep outside rather than in his dormitory, which he shared with a dozen other people.
The asylum seeker, who said he had tested negative for coronavirus and was awaiting a second test result, said he was surviving off food he had saved to avoid going into the canteen where he could come into contact with other residents.
"I've been sleeping in the wild. I heard yesterday that some people were being transferred to hotels so I came back and I slept with my face cover last night, although that won't help when there's 12 people in the same building, 10 of whom are positive," he said.
"I'll sleep outside again tonight if they don't transfer me. It is cold, but I need to stay away from people outside."
On 11 January, Chris Philp responded to a parliamentary written question about the camps by saying that a "rapid review" of asylum accommodation had been completed and that the Home Office was reviewing the recommendations, with an intention of publishing a summary of the findings.
Ten days later, when pressed again on the matter, the immigration minister said: "The Home Office is currently reviewing the recommendations of the rapid review and, as previously stated, will seek to publish a summary of the recommendations."
In a letter to Mr Philp on Monday, shadow immigration minister Holly Lynch said the situation in Napier Barracks was "desperate", and called on the minister to publish the findings of the review "as a matter of urgency".
"The use of this type of accommodation, which is not Covid-19-secure, is simply untenable in the public health pandemic for those who are housed there and for the wider community," it states.
"I urge you to speed up the process of those seeking asylum into dispersed accommodation as soon as possible, given the current public health situation at Napier Barracks."
It comes as the independent chief inspector for borders and immigration launched an inspection into "forms of contingency asylum accommodation", including Penally camp and Napier Barracks, as well as hotels being used to accommodate asylum seekers, on Monday.
Chief inspector David Bolt said the inspection would focus on the processes for identifying whether certain forms of housing are suitable and Covid-safe, and whether asylum seekers' needs are being met.
The Home Office has been approached for comment.
[ad_2]

Source link