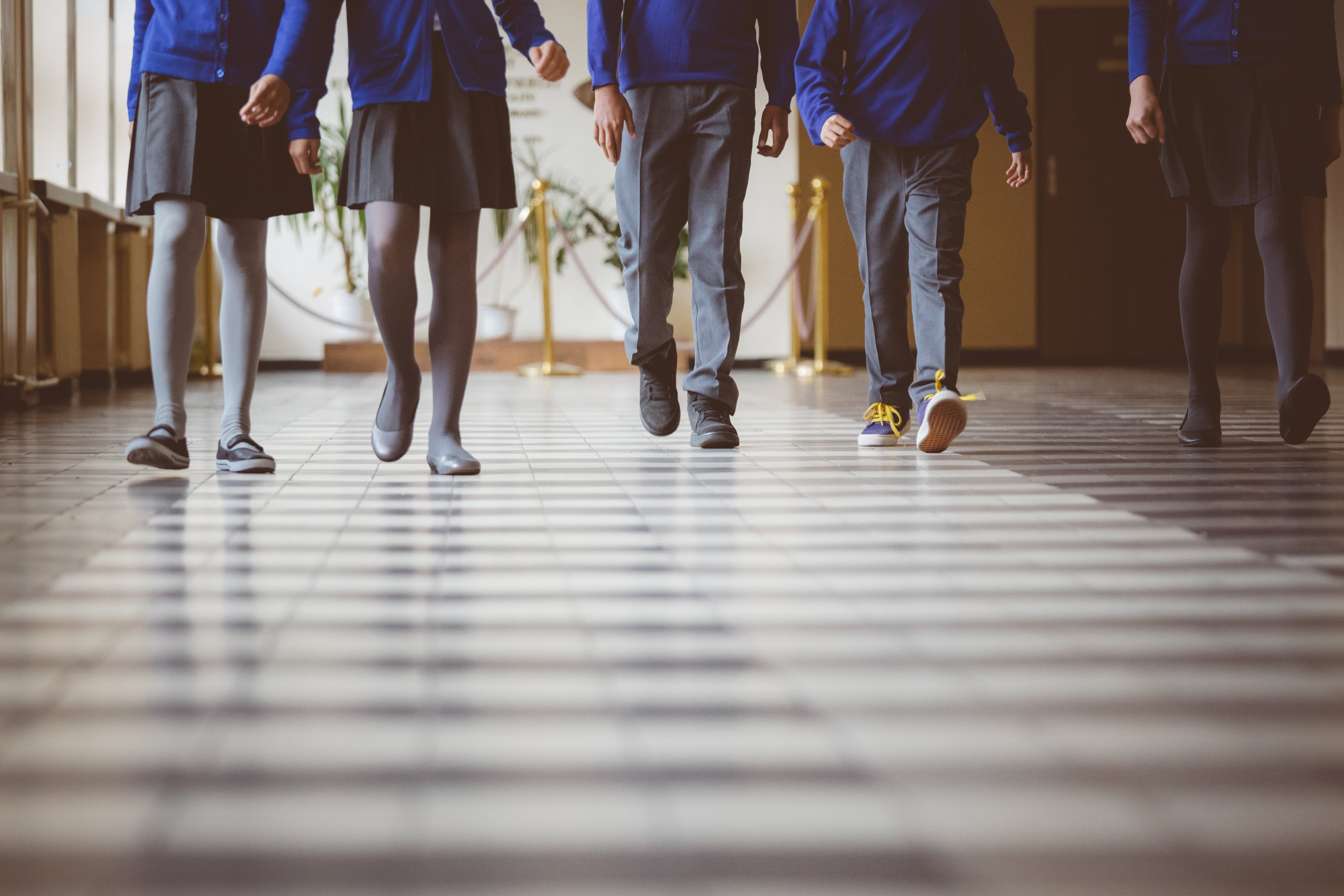 [ad_1]

Headteachers have said they would have had thousands of pounds more to spend on their poorest students this year, if the government had not changed how it calculates grants used to help disadvantaged pupils.
School leaders told The Independent they were "disappointed and frustrated" to find out about the changes to the pupil premium.
The number of children who were eligible in October 2020 will now determine schools' pupil premiums for the next financial year, instead of in January this year, as heads expected to be the case.
Headteachers have told The Independent this change will see them lose out on thousands of pounds in their next allocation, as they had fewer pupils on free school meals in October – before England's second coronavirus lockdown over coronavirus.
In Alex Rawlings' primary school in the west Midlands, there were 11 more children on free school meals in January compared to October.
He will now have to wait until next year to get the extra pupil premium funding for them, which is worth £1,345 each.
"£14,795 is a huge amount of money not to be funded," he said. "It's another example, like the free school meals debacle, of the government pretending to care for our disadvantaged children but then not backing that feigned support with money and resources."
Another headteacher in North Yorkshire said the proportion of pupils entitled to free school meals has grown from 4 per cent to 14 per cent since October.
The school leader, who asked to remain anonymous, said she was "sad and disappointed" by the changes.
"It's such a shame that those children will miss out," she told The Independent. "I wasn't altogether surprised, the government decisions around disadvantaged children have been very poor recently, and any changes in policy seem to have come about from celebrity pressure rather than integrity."
The pupil premium gives schools £1,345 for every primary-age pupil and £955 for every secondary-age pupil who claims free school meals, or has claimed them in the last six years.
From April 2021, pupil premium allocations will be calculated from how many eligible pupils schools had in October last year – not January of the same year, which has been the case in the past.
"The big problem with this change is that a number of children will have become eligible for pupil premium since October because of the financial impact of the coronavirus pandemic on many families," Julia Harnden from the Association of School and College Leaders (ASCL) said.
"The result is that schools will have more children on their roll who need pupil premium support, but without the funding to provide that support for more than a year," the funding specialist at the union said.
Ms Harden said while the Department for Education (DfE) may be acting to bring pupil premium funding in line with most other school funding, it was "extremely unfortunate" that the timing fell "in the middle of a pandemic".
Simon Smith, a primary school headteacher in Yorkshire, said nine more pupils had signed up to free school meals since October – but their pupil premium money would not come through until 2022.
"As a school we will be £11,7000 down," he told The Independent. "This is money meant to support the most in need."
He said he was "frustrated" this change was "very quietly" made public in mid-December.
Mr Smith, who leads East Whitby Academy, said he had more children eligible for pupil premium in January due to more signing up for free school meals over Christmas, and a drive to get all eligible pupils, including new ones, signed up.
Meanwhile, one headteacher in Coventry told The Independent they would usually start getting parents to fill out the forms needed for pupil premium funding across the autumn term so that it is ready for January.
The school leader, who wished to stay anonymous, said she was "really frustrated" to find out October numbers would count two months afterwards, as she was working to the normal timeframe.


UK news in pictures
Show all 50
She would have received £32,000 more for the next allocation of pupil premium if January numbers counted, given how many more disadvantaged children are now officially eligible, she said.
"It is pretty devastating really, for that amount of money our people need," she told The Independent.
The pupil premium grant is aimed at helping disadvantaged pupils improve progress and their exam results, and schools can use it in a variety of ways, such as for academic support and non-academic initiatives, such as breakfast clubs and music lessons.
The DfE did not immediately respond to The Independent's request for comment.
[ad_2]

Source link