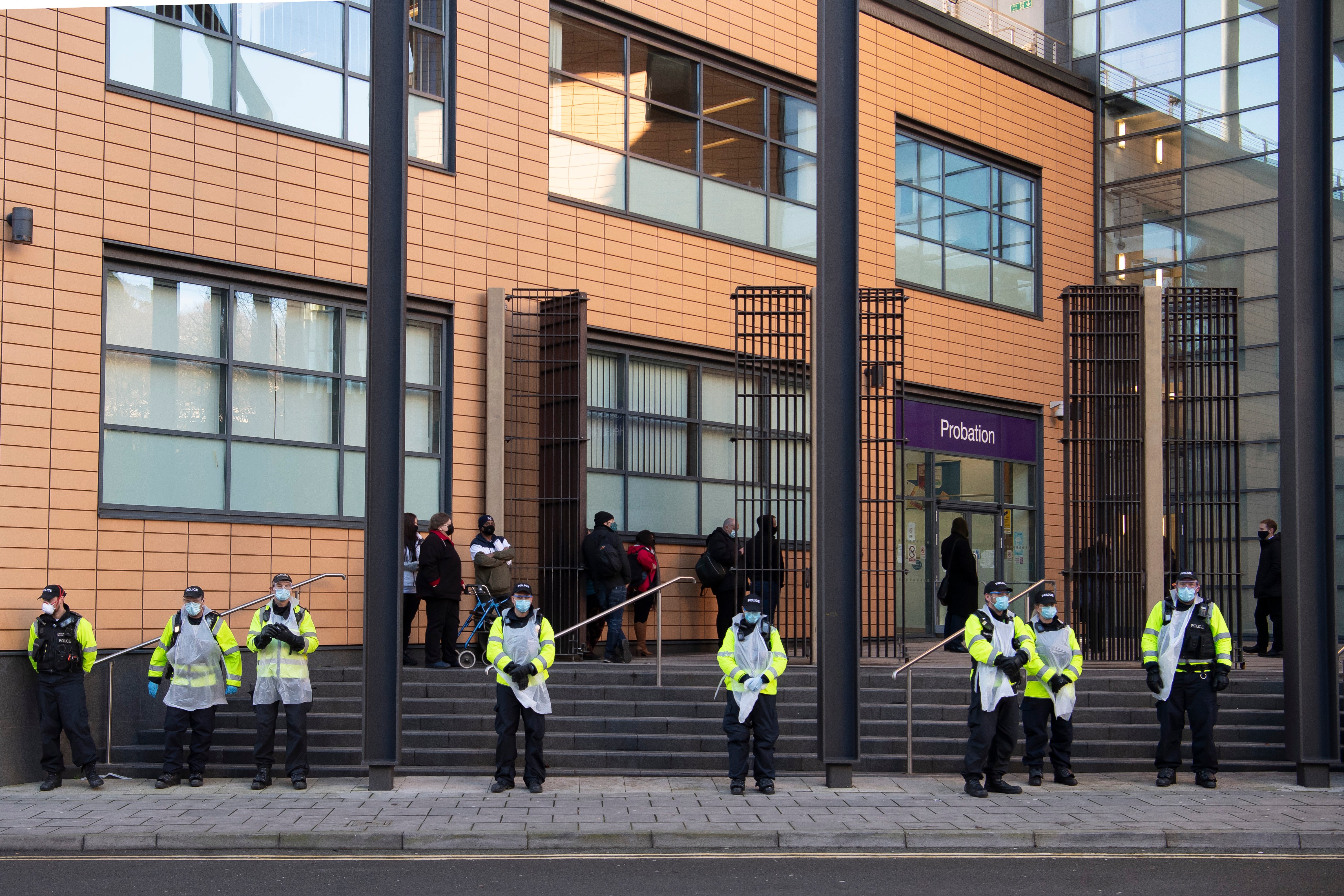 [ad_1]

Four people who were charged with criminal damage of slave trader Edward Colston's statue pleaded not guilty in a court appearance on Monday.
Jake Skuse, 36, Rhiannon Graham, 29, Milo Ponsford, 25, and Sage Willoughby, 21, turned down a proposal to have a summary trial at Bristol Magistrates' Court and have elected to be tried at crown court.
This means that they will be tried by judge and jury.
The memorial was pulled down and thrown into Bristol harbour during a Black Lives Matter protest in June 2020.
It was later rescued from the water by Bristol City Council and an assessment revealed that it had suffered £3,750 worth of damage.
No arrests were made at the time, but an investigation to identify those involved was launched by Avon and Somerset Police.
Later in the year, it was revealed by the Crown Prosecution Service that charges had been authorised against four people in relation to the incident.
The four individuals, dubbed 'The Colston 4', have all been charged with criminal damage.
They have been bailed and will appear at Bristol Crown Court on 8 February.
Supporters of the defendants had planned to hold a demonstration outside Bristol Magistrates Court but following a warning by the police, the protest was instead held online.
[ad_2]

Source link