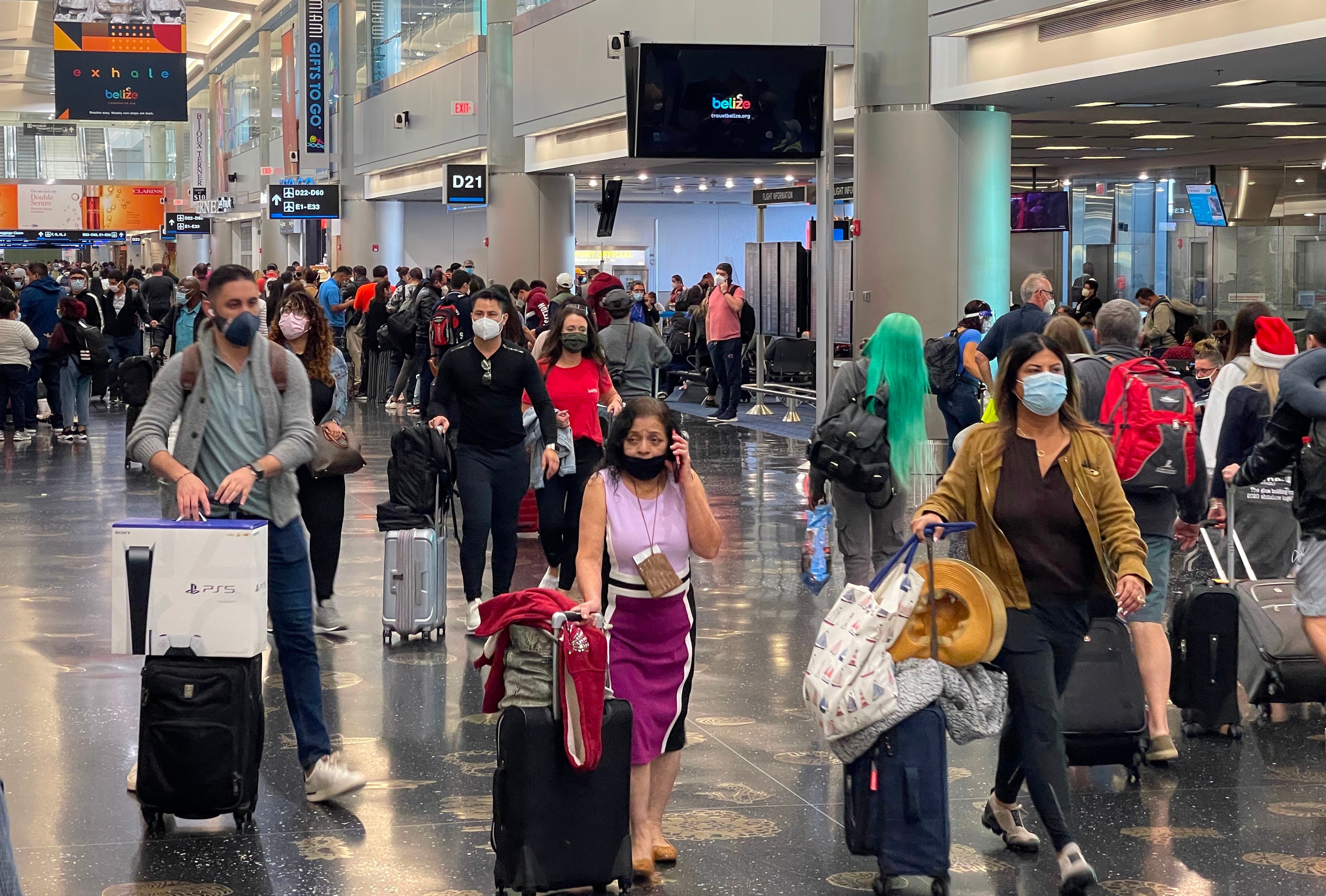 [ad_1]

President Joe Biden has announced travellers from South Africa are barred from entering the United States as a new coronavirus variant surges through the country.
Additionally, the president has extended restrictions that targets travellers from Ireland, the UK, and 26 countries in Europe. These restrictions were expected to expire on Thursday due to a proclamation signed by former President Donald Trump prior to him leaving office, but Mr Biden has since overturned that proclamation.
"With the pandemic worsening and more contagious variants spreading, this is not the time to be lifting restrictions on international travel," said Jen Psaki, the White House press secretary, during Monday's press briefing. "Beginning tomorrow, international travellers to the US must provide proof of a negative test within three days of travel to airlines prior to departure."
Restrictions on 26 countries in Europe have been in place since mid-March. Brazil was added to the list in May.
Now South Africa has been added to the growing list.
"We are adding South Africa to the restricted list because of the concerning variant present that has already spread beyond South Africa," said Dr. Anne Schuchat, the CDC's principal deputy director, in an interview with Reuters on Sunday.
Under the ban, most non-US citizens who have been to the countries in the last 14 days are barred from entering the United States. Some exceptions are in place for specific travellers.
For US travellers, they will be required to provide a negative Covid-19 test from within 72 hours prior to travel from any of the above countries. But most Americans are not allowed to currently enter some countries in Europe like Spain, Germany, France, and Italy due to those countries' requirements.
Also all international travellers ages two years or older from any country will be required to provide a Covid-19 test within three days prior to travel to enter the US, according to a CDC order that will take effect on Tuesday.
Airlines asked the CDC to extend temporary travel waivers to people travelling from a country with limited testing, but the health agency reportedly denied the request.
Some health experts have raised concern that the South African variant, also known as the 501Y.V2 variant, could impact how effective the coronavirus vaccines will be against Covid-19. The variant, not yet detected in the US, was found to be 50 per cent more infectious and already was detected in at least 20 other countries.
The UK variant, which has been detected in the US, was revealed to likely be deadlier than other variants from the novel virus. But current vaccines have thus far appeared to be effective against the UK variant.
CDC Director Dr Rochelle Walensky also revealed that the health agency could sign a separate order on Monday that would require travellers on all planes, trains, ferries, busses, taxis, and other ride-sharing vehicles to wear a mask if they are two years of age or older, according to Reuters.
[ad_2]

Source link