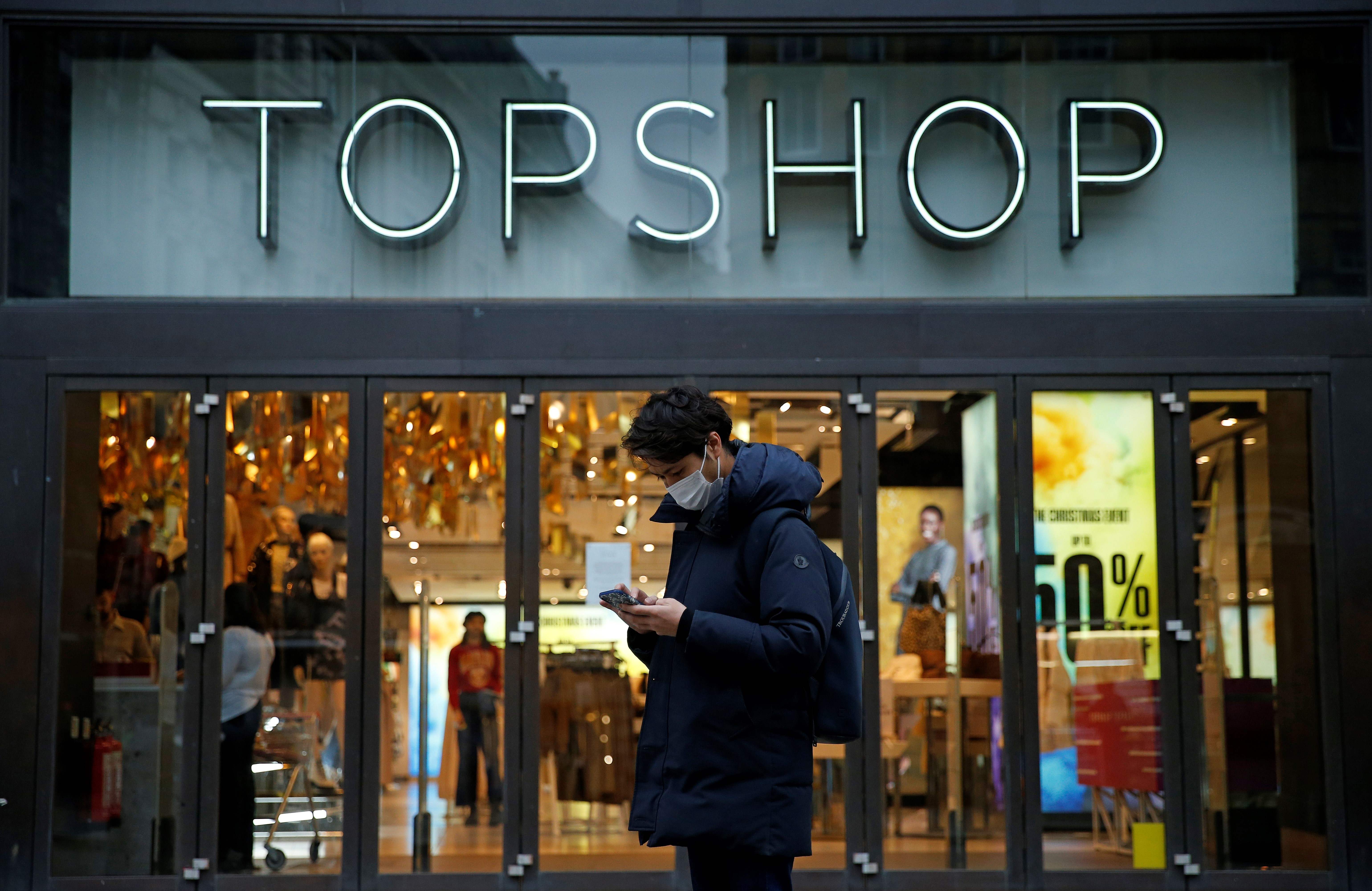 [ad_1]

Asos is in exclusive talks to buy brands from Sir Philip Green's collapsed high street empire.
The online fashion retailer said the chance to buy Topshop, Topman, Miss Selfridge and HIIT was a "compelling opportunity to acquire strong brands that resonate well" with its customers.
A successful sale would likely seal the fate of thousands of Arcadia jobs and mark the end of Topshop's presence on the high street because Asos has no physical stores and only sells online.
Asos is discussing a deal with administrators Deloitte but stressed there "can be no certainty of a transaction and Asos will keep shareholders updated as appropriate".
The stock market announcement came in repsonse to media reports that Asos was among firms picking over the remains of Arcadia, which went into administration on 30 November.
Asos was left as the front runner after Next withdrew from the race, saying Arcadia was demanding too high a price tag for its brands.
Boohoo also announced on Monday that it was buying Debenhams' website and brand for £55m but will close all of its stores.
Boohoo said the deal was a "huge step" in its plans to create "the UK's largest marketplace".
The firm said it intends to "rebuild and relaunch" the Debenhams platform on its own websites in the future.
The deal ends more than 200 years of the Debenhams name on UK high streets.
Final bids for Arcadia are to be tabled on Monday but the deadline is expected to be extended because Asos is now the only company in negotiations.
Mike Ashley's Frasers Group and JD Sports had been rumoured to be looking at buying some of Arcadia's stores.
Under insolvency law, Deloitte must publish a list of creditors by Monday, detailing Arcadia's debts.
Among the largest creditors is HM Revenue and Customs (HMRC).
Arcadia went into administration one day before new laws came into force which would have meant HMRC was entitled to repayment ahead of unsecured creditors.
"Asos's management team clearly believe that Arcadia's Topshop, Topman, Miss Selfridge and athleisure brands still resonate sufficiently with value-and-fashion conscious shoppers, even if their heyday is a good 10 years or more behind them," said Russ Mould, investment director at AJ Bell.
"The Topshop name was top of the pile in the early 2000s under the guidance of brand directors Jane Shepherdson and then Mary Homer and it may still have enough cachet for its fortunes to be effectively revived.
"Miss Selfridge could develop a nice niche for itself with the proper levels of investment and backing, as the brand caters well for the squeezed middle (in terms of both income and taste between fast fashion and high end).
"Quite where this leaves the Dorothy Perkins and Burton names is unclear, and Asos will not have any interest in Arcadia's store estate either."
[ad_2]

Source link