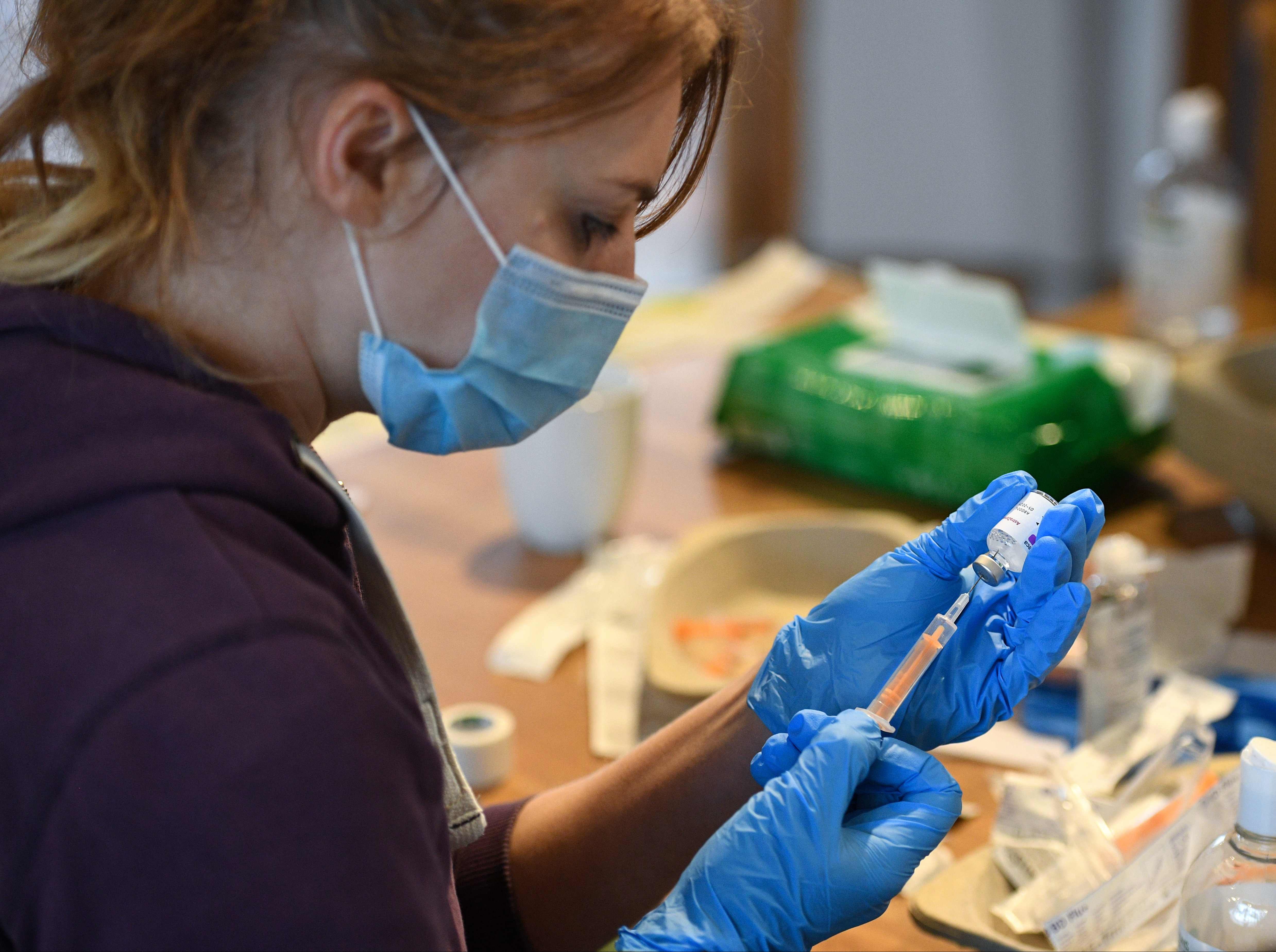 [ad_1]

An additional 610 people have died within 28 days of contracting the coronavirus, the latest government data has confirmed, bringing the total death toll of the UK's outbreak to 97,939.
While weekend data on fatalities tends to be lower than those seen across the rest of the week, with more than a thousand newly reported deaths recorded every day over the past five days,  the latest figure marks a slight drop on the previous Sunday's 671.
Meanwhile some 30,004 people were found to have tested positive for the virus across the UK in the 24-hour period, bringing the total number of confirmed infections in the UK to 3,647,463.
It comes as the health secretary warns the nation is still "a long, long, long way off" emerging from lockdown measures designed to limit the spread of the virus.
Speaking on Sky News, Matt Hancock said the government would have to look at the rate of infection and "the impact of the vaccination programme" before children could return to schools and broader restrictions could be eased.
So far some 6,353,321 have received their first jab of the two-dose vaccines deployed across the country – a rise of 491,970 on the previous day's figures.
Data released by NHS England showed a total of 5,529,101 people have received at least one jab between 8 December and 23 January in the country, with 1,044,018 of those taking place in the Midlands.
London remains the English region with the least amount of uptake so far, with 586,559 first jabs administered compared to 905,794 in the northeast and Yorkshire, 881,901 in the southeast and 765,617 in the northwest.
Vaccines minister Nadhim Zahawi said there was "much more to do" as he welcomed the figures, writing on Twitter: "6,353,321 of the most vulnerable and frontline heroes have had the 1st dose. Much more to do. Follow the rules and Stay safe."
Despite just over 9.5 per cent of the UK population having received their first jab, the UK's deputy chief medical officer Professor Jonathan Van-Tam has urged those with some immunity to continue to adhere to social distancing rules.
Writing in The Sunday Telegraph, he said it was still not known if people who had been vaccinated could still pass on the virus to others.
"Even after you have had both doses of the vaccine you may still give Covid to someone else and the chains of transmission will then continue," he wrote.
"If you change your behaviour you could still be spreading the virus, keeping the number of cases high and putting others at risk who also need their vaccine but are further down the queue."
Additional reporting by agencies
[ad_2]

Source link