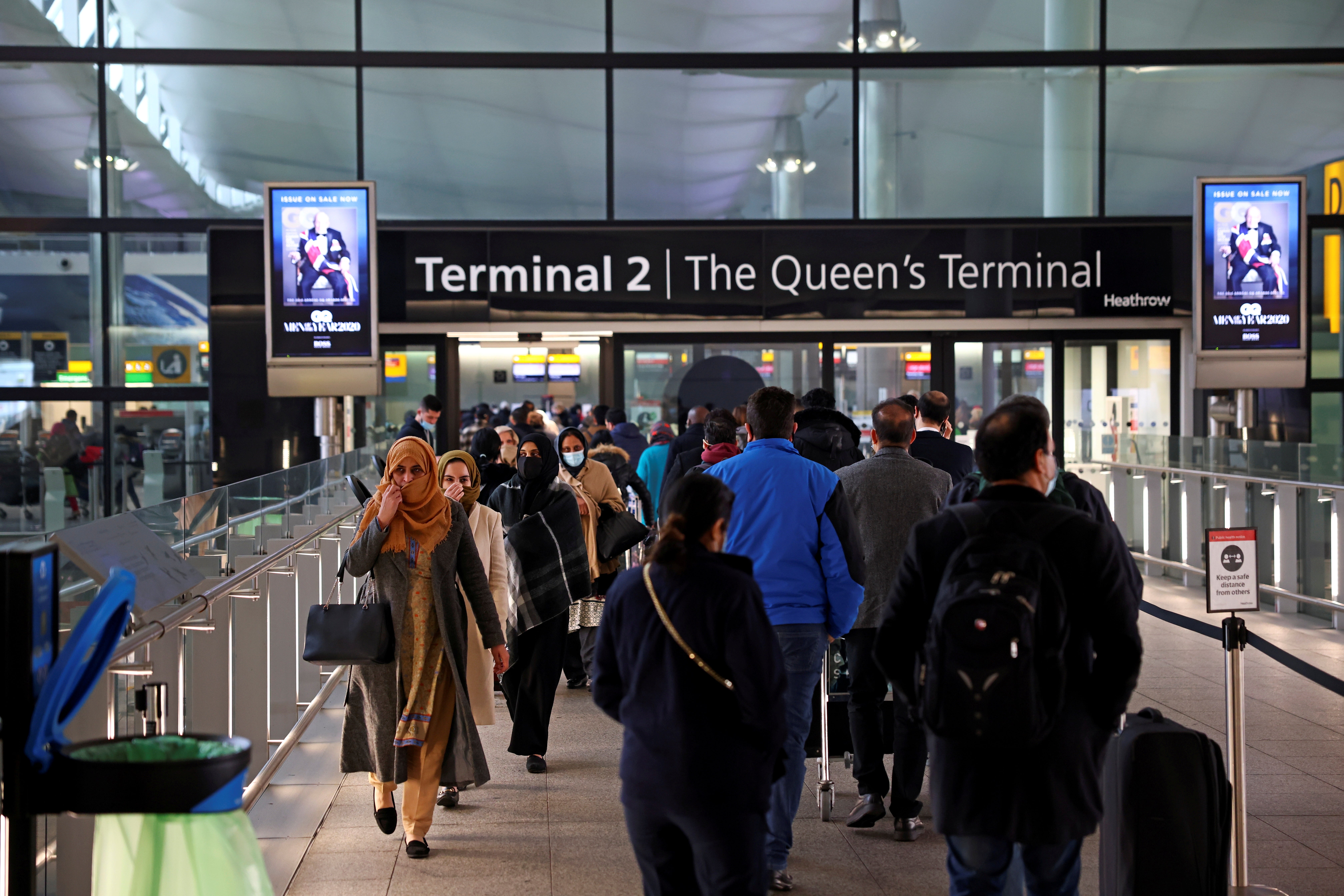 Tougher travel restrictions for British holidaymakers are looming, Matt Hancock says, warning "we can't risk the progress we have made".
The Health Secretary paved the way for a likely decision to put at least some returning travellers into hotels, saying the spread of new Covid-19 variants had "changed the discussion".
"The new variant I really worry about is the one that's out there but hasn't been spotted," Mr Hancock said – as experts examine whether the strains from South Africa and Brazil are vaccine-resistant.
He also played down any hopes of an early easing of the lockdown, warning the country is "long, long, long, way" from cutting infections figs and hospitalisations low enough.
And he did not dispute that schools could remain closed until at least Easter, saying: "If we knew for sure, we would let everybody know."
Mr Hancock spoke ahead of a crucial Cabinet committee meeting on Tuesday, which is expected to order at least some arrivals – including returning holidaymakers – to pay to stay in hotels for up to two weeks afterwards.
The fight appears to be over whether all must do so – or just passengers from high-risk countries, with many Tory MPs warning of another "devastating blow" to the aviation and travel industries.
Patrick Vallance, the chief scientific adviser, is known to be in favour, after admitting keeping the borders when the pandemic struck last March was his biggest regret of the past year.
Asked if there should be "a blanket ban on people coming into this country", Mr Hancock replied: "We can't risk the progress that we've made. And the discussion on borders has changed for two reasons."
He pointed to the success of the vaccination programme – with three quarters of all over 80s having received a first dose – which was "absolutely brilliant progress".
And he said: "At the same time, there are new variants, particularly in South Africa and Brazil, where we're particularly concerned that they might have a lower response to the vaccine.
"In the meantime, we've got to have a precautionary principle that says, 'let's not bring these new variants, back to the UK'."