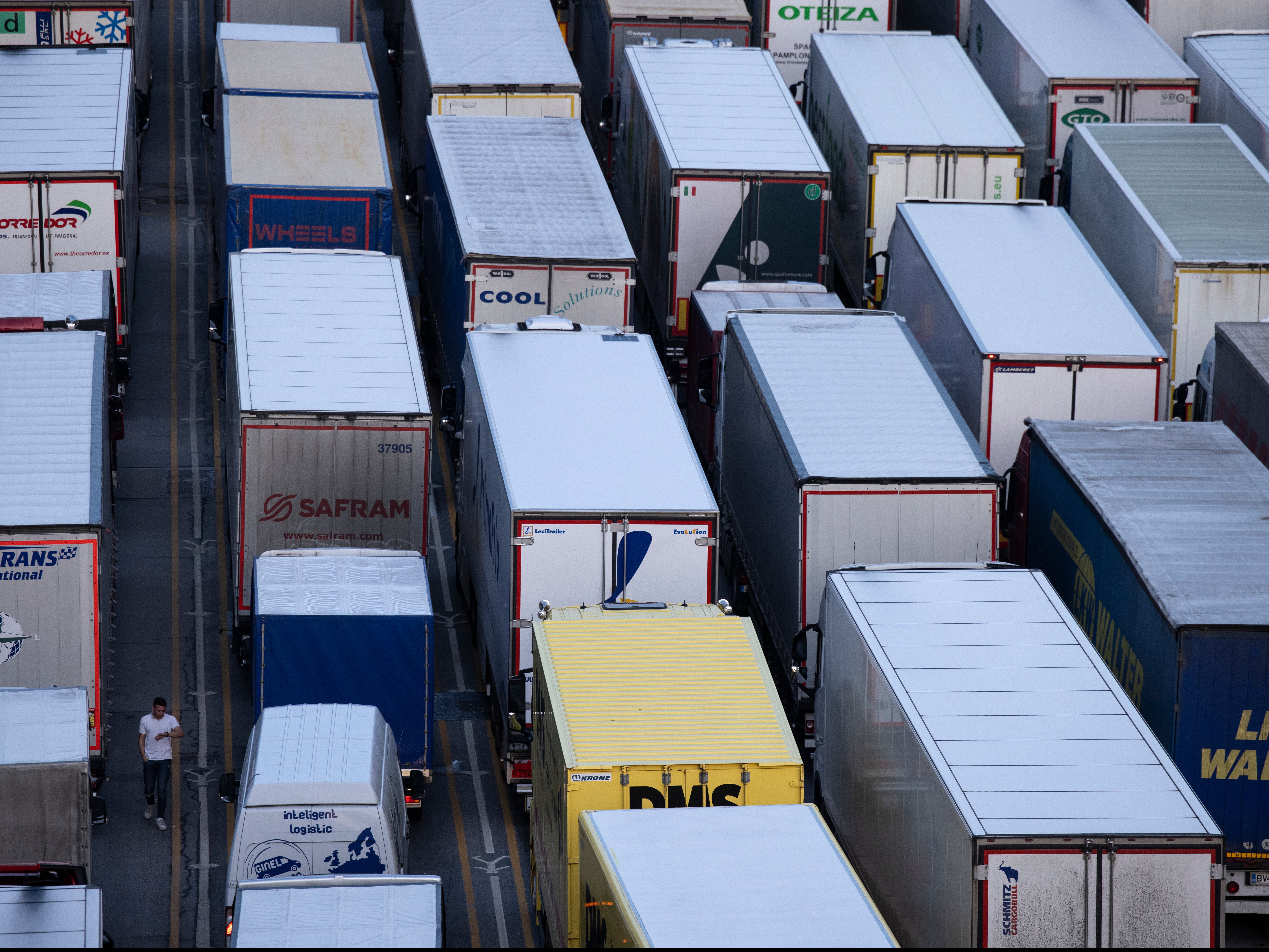 [ad_1]

UK businesses have claimed government officials are encouraging them to set up new hubs in the EU to avoid Brexit trade disruption.
The firms say they were advised to establish subsidiaries in the bloc by both the Department of International Trade (DIT) and the Department for Environment Environment, Food and Rural Affairs (Defra) after being hit by extra charges, taxes and paperwork.
One exporter, Cheshire Cheese Company, said it had been forced to stop sending products to the EU because of new regulations which means that each £30 gift box requires a separate health certificate costing £180.
The firm is now looking into setting up a fulfilment centre in France, saying: "Our only option is to distribute from within the EU."
Chief executive Simon Spurrell told the BBC: "We've been stabbed in the back by our own incompetent government."
The firm has also scrapped plans to build a new £1m warehouse in Macclesfield and may now end up employing French workers and paying tax in the EU.
"I spoke to someone at the Department for Environment, Food and Rural Affairs for advice. They told me setting up a fulfilment centre in the EU where we could pack the boxes was my only solution," Mr Spurrell told the BBC.
Other UK firms confirmed they had registered new companies in the Netherlands after receiving advice from DIT experts.
Marketing display firm Horizon Retail Marketing Solutions, based in Cambridgeshire, said the move would mean laying off a small number of staff in the UK and employing extra staff in the Netherlands.
Manager Andrew Moss told the Observer that a DIT adviser had told him there was "no other option". He added: "What I said to him was, have I got another choice? He confirmed that he couldn't see another way. He did not see this as a teething problem. He said he had to be careful what he said, but he was very clear."
And Ulla Vitting Richards, who runs a fashion brand, Vildnis, from the UK, said she had been advised by a DIT representative to set up a distribution hub in the EU.
"He told me we'd be best off moving stock to a warehouse in Germany and get them to handle it," she told the BBC.
The DIT said that advising companies to set up in the EU was "not government policy".
A spokesperson said: "The Cabinet Office have issued clear guidance, available at gov.uk/transition, and we encourage all businesses to follow that guidance. We are ensuring all officials are properly conveying this information."
[ad_2]

Source link