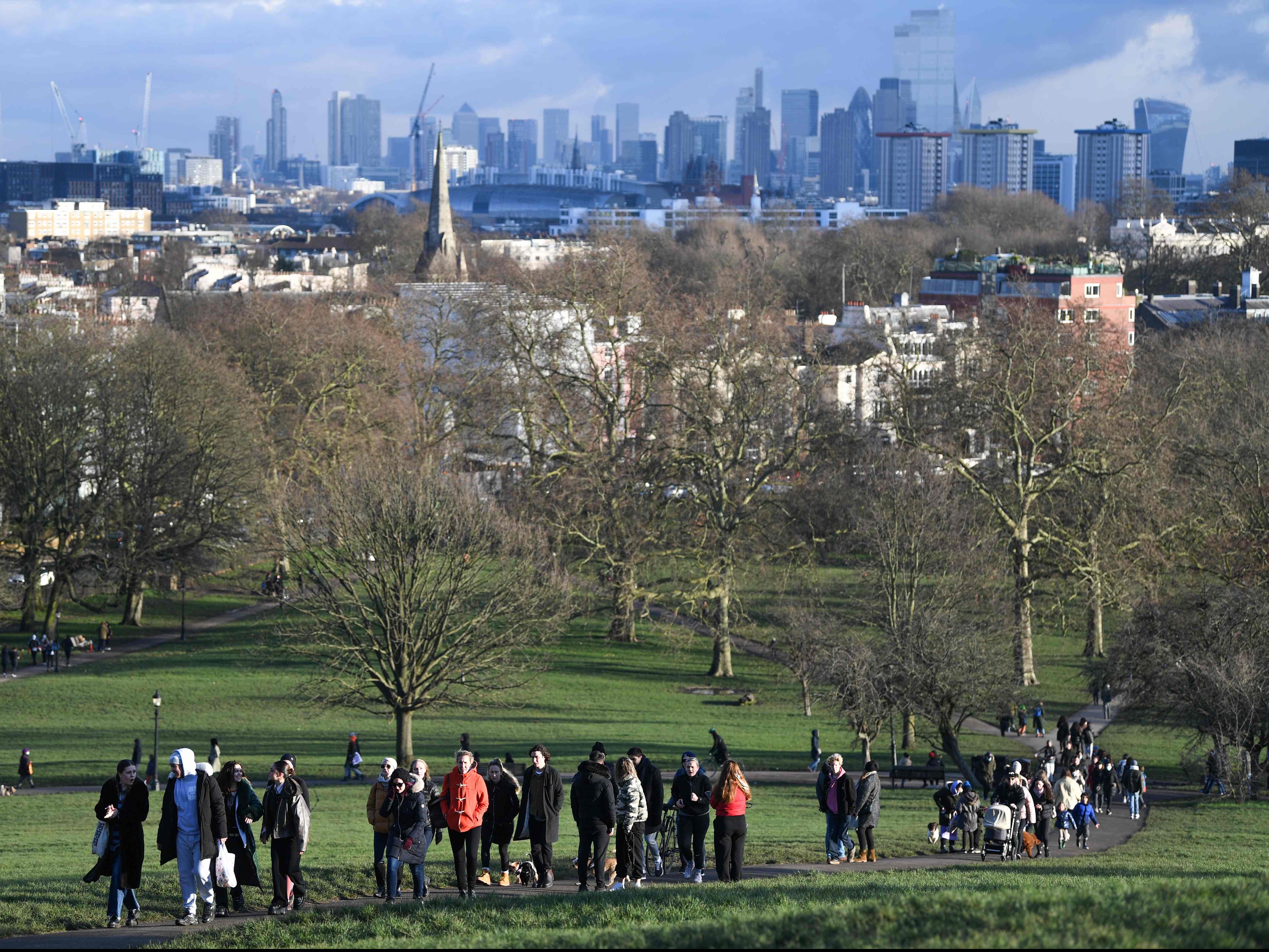 The UK has reported another 1,348 deaths within 28 days of a positive coronavirus test, bringing the official total to 97,329.
Meanwhile, a total of 5,861,351 people have received their first vaccine dose, with an increase of 478,278 reported on Friday – the highest daily figure so far.
The government's Covid dashboard suggests that case numbers over the last seven days are down more than 20 per cent on the previous week, with patient admissions declining by 6 per cent over the same period.
However, weekly deaths are up by 13 per cent and the NHS remains overwhelmed, with 37,899 patients in hospital and 4,076 patients on ventilators, according to the latest figures.
The latest figures were released as scientists questioned the government's decision to describe the new coronavirus variant as more deadly, with Public Health England medical director Dr Yvonne Doyle saying the evidence was not "absolutely clear".
Boris Johnson revealed on Friday that evidence suggested there was a 1.3-fold increased risk of death compared with the old variant of coronavirus, although he sought to reassure the public that the vaccines were just as effective.
The prime minister acknowledged the risk of "another big rebound" if the lockdown is lifted too soon, saying: "We have got to get those rates of infection down. It's not just a question of rolling out the vaccine."
He has also rejected plans to pay people £500 to help them self-isolate if they catch coronavirus, Downing Street said after the policy was suggested in a leaked document from the DHSC.