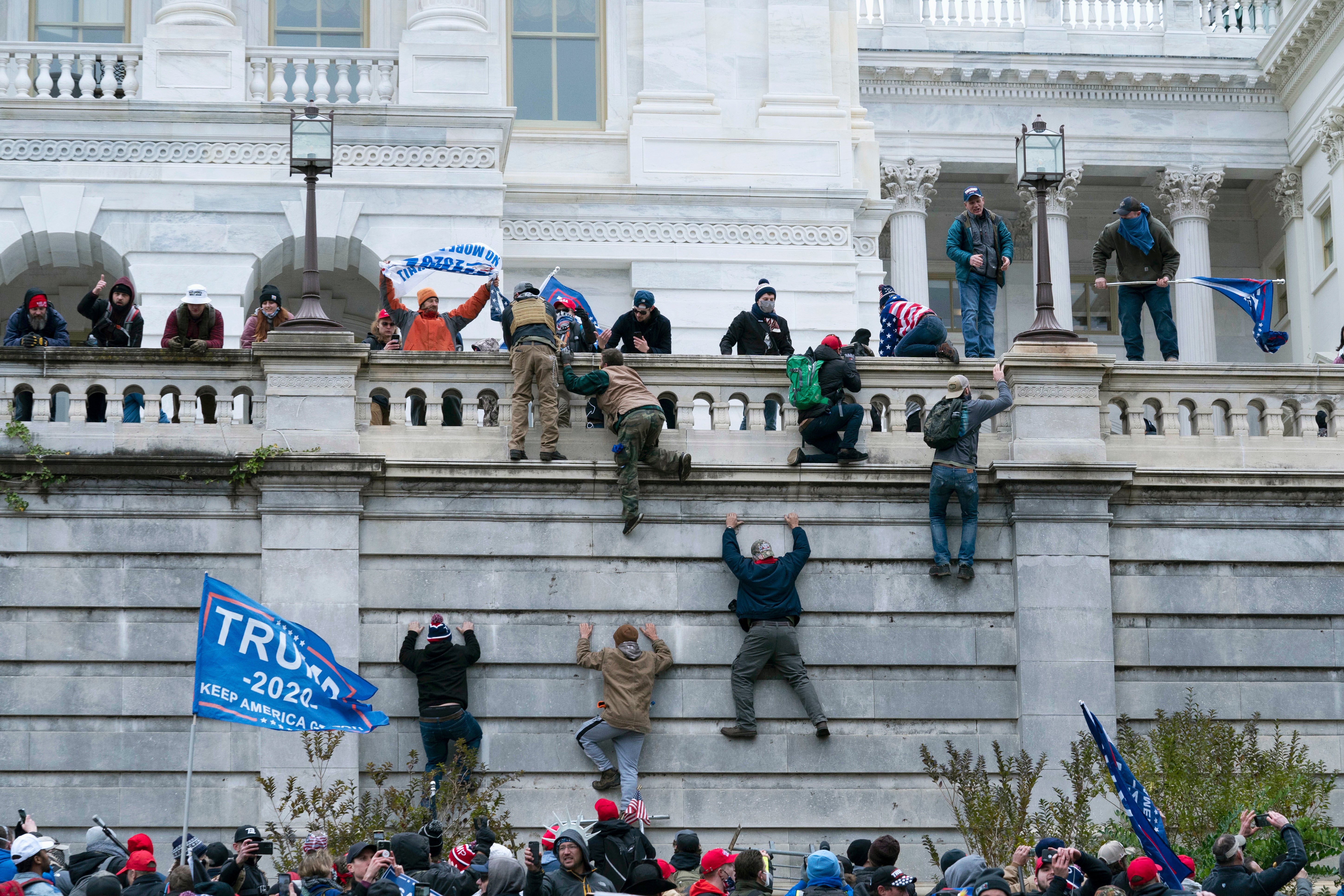 The Senate will begin hearing opening arguments in the second impeachment trial of Donald Trump in the week starting 8 February, after majority leader Chuck Schumer reached an agreement late on Friday with top Republicans.
Mr Trump, who is charged with "incitement of insurrection" for his role in helping inspire the 6 January attack on the Capitol — which left five dead and scores injured — is not only the first president to be impeached twice, but also the first to be subject to an impeachment trial after leaving office. Some Republicans have argued this process is pointless and potentially violates the constitution.
Senator Schumer said on Friday that it will be "a full trial" and "it will be a fair trial."
Under the deal, the House will send its article of impeachment to the Senate on Monday, and initial proceedings could begin on Tuesday.
President Biden has said his main focus is getting quick coronavirus aid and top cabinet appointments into place, rather than prosecuting the president.
"The more time we have to get up and running … the better," Mr Biden told reporters on Friday.
Lawmakers told the Associated Press they would rather be focusing on policy at the moment too, but the attack on the Capitol to overturn the election results was too grave to forget, even as the administration begins undeterred.
"This was an attack on our Capitol by a violent mob," California congressman Ted Lieu, one of nine House impeachment managers, told the AP. "It was an attack on our nation instigated by our commander in chief. We have to address that and make sure it never happens again."
Many Republican lawmakers condemned the president for his actions on the day of the riot, but 17 GOP senators would need to join all 50 Democrats to successfully impeach Mr Trump, which appears unlikely.
Mr Trump is reportedly seeking out a legal team for the impeachment trial, the first of many legal battles and investigations he will face now that he no longer holds the White House.
The impeachment trial is the centrepiece of a broader wave of condemnation against top Republicans for indulging the fantasy that mass election fraud cost the president the election.
On Thursday, seven Democratic senators lodged an ethics complaint against their GOP counterparts Ted Cruz and Josh Hawley, two early leaders of a group of Senate Republicans who announced their intention to object to the final ceremonial certification of the election results.