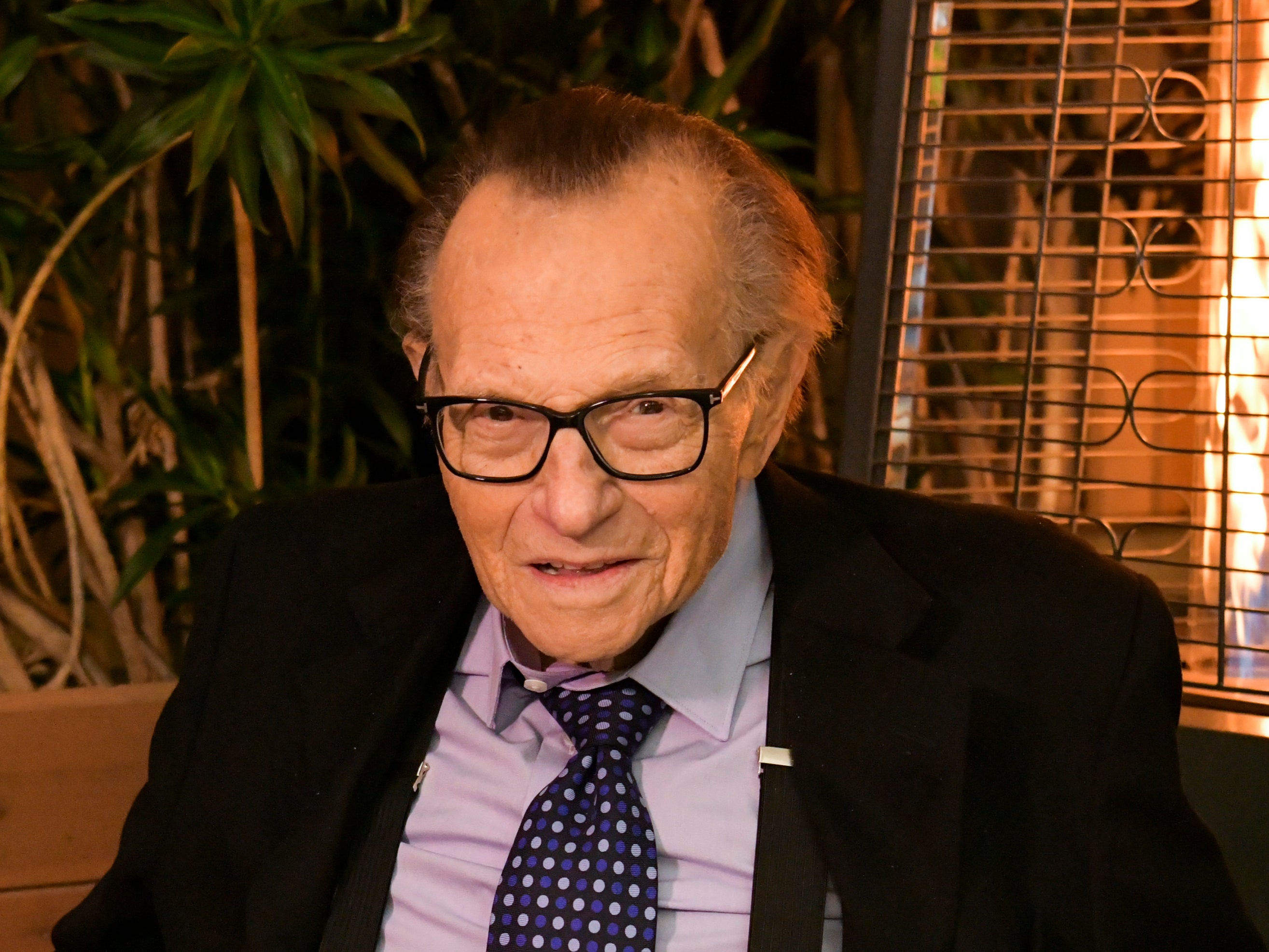 King was admitted to hospital earlier this month after contracting Covid-19, with his Twitter account announcing news of his death earlier today (23 January).
"With profound sadness, Ora Media announces the death of our co-founder, host and friend Larry King, who passed away this morning aged 87 at Cedars-Sinai Medical Center in Los Angeles," read the statement.
"For 63 years and across the platforms of radio, television and digital media, Larry's many thousands of interviews, awards and global acclaim stand as a testament to his unique and lasting talent as a broadcaster."
People are voicing their tributes to the interviewer on social media.
On Twitter, presenter Piers Morgan wrote: "RIP Larry King, 87.  A television legend."
He also described King as a "brilliant broadcaster & masterful TV interviewer".
CNN anchor Jim Acosta wrote: "Broadcasting legend and longtime CNN host Larry King has passed away. He will be missed by so many CNN employees past and present. #RIPLarryKing."
Former Cheers star Kirstie Alley wrote: "RIP Larry King.. one of the only talk show hosts who let you talk. Lengendary."
"RIP Larry King!!!!" wrote talk show host Andy Cohen. "I loved the easy breezy format of his CNN show, and his amazing voice."