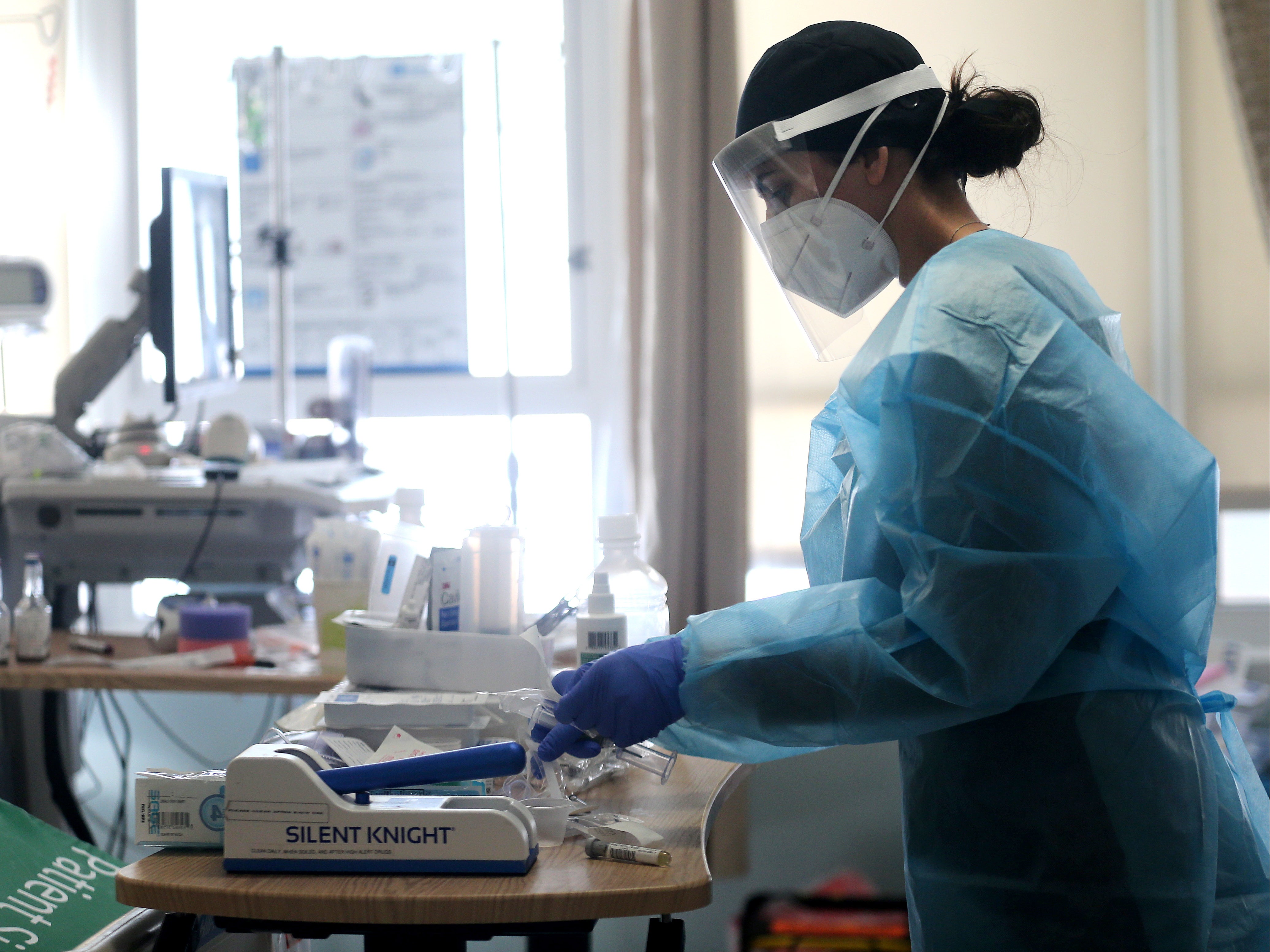 Cases of the more transmissible coronavirus variant that was first detected in the United Kingdom have been found in at least 20 states across the United States, according to new data.
The variant, named  B117, is believed to be twice as transmissible as the dominant strain in the US, meaning its spread could lead to increased hospitalisations and put pressure on health services.
Cases of the variant are highest in California and Florida, which have recorded 40 and 46 infections of the new variant respectively.
New York has recorded 17 cases of the UK strain while Colorado has recorded six. There have also been five in Minnesota and Georgia, four in Indiana, and three in Maryland and Texas.
Connecticut, Pennsylvania and Massachusetts have each seen two cases and one case has been reported in Illinois, Louisiana, Michigan, New Mexico, Oregon, Utah, Wisconsin and Wyoming.
The CDC specifies that the data is based on a sampling of positive tests and do not represent the total number of lineage cases of the variant that may be circulating in the US.
The UK continues to grapple with the spread of the new variant, having entered its third national lockdown since the pandemic began in an attempt to control spiraling hospital cases.
Fatalities have continued to spike with the country following a rise in cases, with a record daily death toll of 1,820 people within 28 days of testing positive for Covid-19 on 20 January.
The UK variant is just one of a number of strains that have emerged worldwide, and scientists are still working to see what kind of impact the different variants have on infection and vaccines.
There has been no evidence to suggest that any of the new more transmissible variants are more deadly than other coronavirus strains.
Dr Anthony Fauci has said that the two Covid-19 vaccines approved in the US will still be effective against more-contagious variants of the disease first discovered in the UK and South Africa.
"It appears that the vaccine will still be effective," he said, adding that the South Africa variant is "a little bit more concerning".
He said while there have been early indications that vaccine efficacy may have shown some diminution against variants from the UK and US, it's "not something that we don't think we can handle".
The coronavirus vaccine rollout in the US has been slower than officials initially projected, but Joe Biden has vowed to move "heaven and earth" to administer 100 million vaccines in 100 days.
Health officials are continuing to urge people to follow public health guidance recommendations to stem the spread of the virus to buy officials "critical time to increase vaccination coverage."
The US has recorded over 24.7 million cases of the novel coronavirus disease since the pandemic gripped the nation in March, leading to the deaths of over 410,000 Americans.