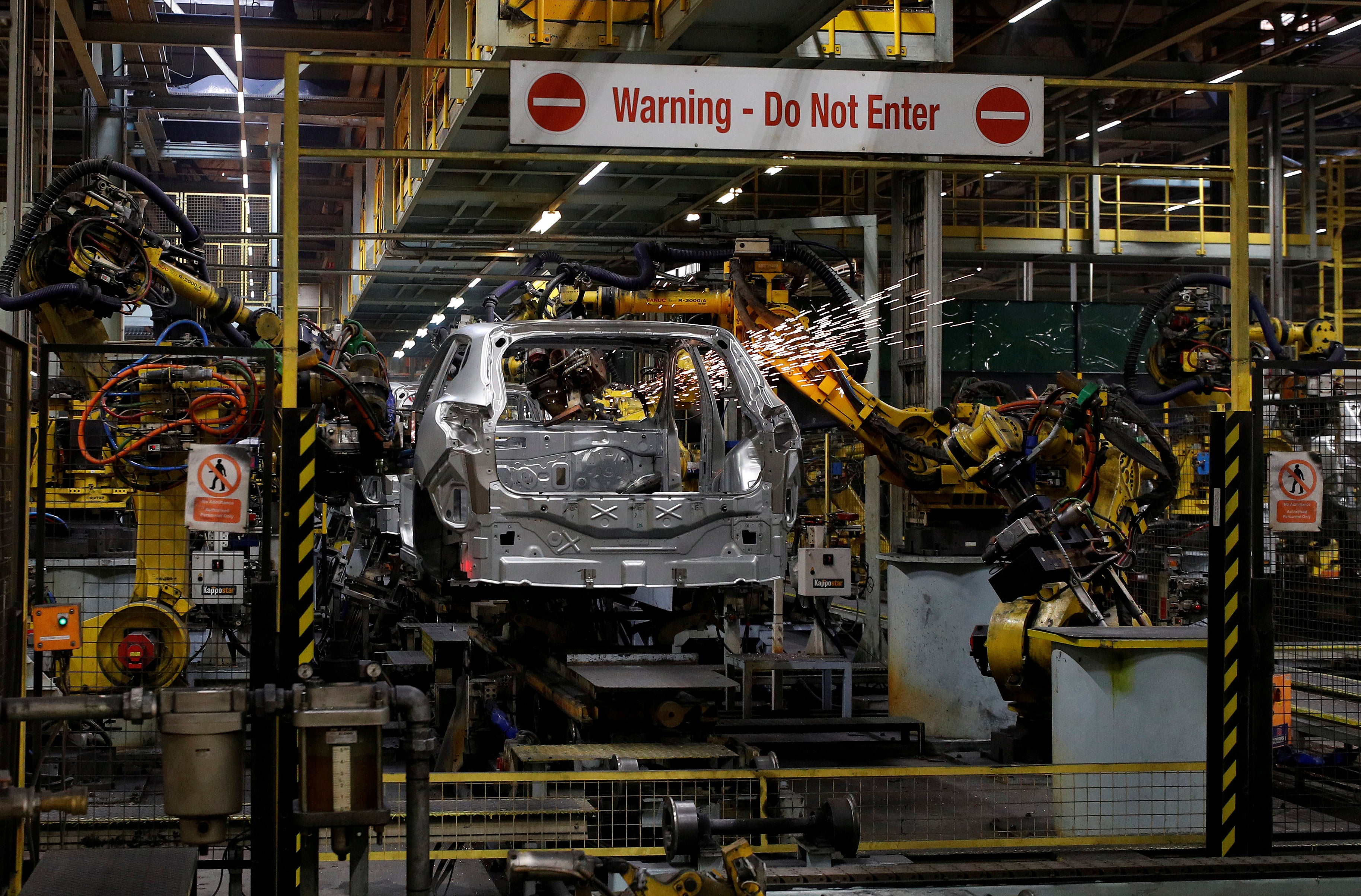 Nissan has said Brexit will give the company a competitive advantage over its car industry rivals as it pledged to build new electric vehicle batteries in the UK.
The Japanese carmarker did not stop investing in the UK in the run-up to the country leaving the EU and will continue to do so, said its chief operating officer Ashwani Gupta.
In an abrupt departure from his previously gloomy pronouncements on Brexit, Mr Gupta claimed that new customs procedures amounted to "peanuts".
He made his remarks as the company's Sunderland factory was forced to shut down temporarily on Friday due to supply chain problems. Nissan insisted that Covid-19 was to blame, not Brexit-related red tape.
"Brexit has brought the business continuity in the short-term, protects 75,000 jobs across Europe and most importantly — all of our models which we manufacture in Sunderland," he told a news conference in Japan.
Before the Christmas Eve deal, Nissan had repeatedly warned that its Sunderland plant would not be viable if Boris Johnson failed to secure free access to the EU market.
But it now thinks it could gain an edge from the new rules.
Nissan said it would begin producing electric car batteries in Sunderland later this year meaning that, unlike many of its rivals, the Japanese car make will not be reliant on batteries imported from Asia for its electric cars.
Under the Brexit trade agreement, UK car makers will need to source more parts such as batteries from the EU or UK if they are to avoid punishing tariffs on exports.
Sourcing batteries locally is likely to be more challenging and require more investment for car makers with a smaller European presence than Nissan.
"Sunderland is one of the top three plants in the world for competitiveness for Nissan," Mr Gupta said. "Brexit gives us the competitive advantage in the UK and outside."
The trade agreement disappointed some car industry figures because the UK did not manage to secure concessions on so-called rules of origin that would have allowed more parts from Japan and Turkey to be included in cars exported from Britain.
Despite Nissan's change of tone, UK car manufacturers face a tough outlook. Production has fallen for four consecutive years since the 2016 Brexit vote while investment has plunged.
Mr Gupta claimed that Nissan's message had been "consistent" over the past few years.
"As long as the current business conditions are kept, we are sustainable, not only in Sunderland, but across Europe."
Kwasi Kwarteng, the business secretary, said: "Nissan's decision represents a genuine belief in Britain and a huge vote of confidence in our economy thanks to the vital certainty that our trade deal with the EU has given the auto sector.
"For the dedicated and highly-skilled workforce in Sunderland, it means the city will be home to Nissan's latest models for years to come and positions the company to capitalise on the wealth of benefits that will flow from electric vehicle production as part of our green industrial revolution."
Nissan said one of the two lines in its Sunderland plant will pause production on Friday as a result of European and global shipping routes and ports coming under pressure because of the coronavirus crisis.
This will affect the line which produces Qashqai and Leaf, which will be back up and running next week.
A company statement said: "Production on Line One at the plant has been paused due to supply chain disruption caused by the Covid-19 pandemic. We anticipate that production will resume on Monday next week."
Steve Bush, Unite's national officer for the automotive sector, said: "Mr Gupta's backing for the Nissan plant in Sunderland is welcome and no less than this incredible, dedicated workforce deserves.
"Through continued economic and public health uncertainty they have battled to maintain this plant as one of the most productive in the autos sector and to put it in the best place to transition to the next generation of vehicles.
"This workforce and their community deserve a future and we will be working with Nissan to deliver this because bumpy times lie ahead."