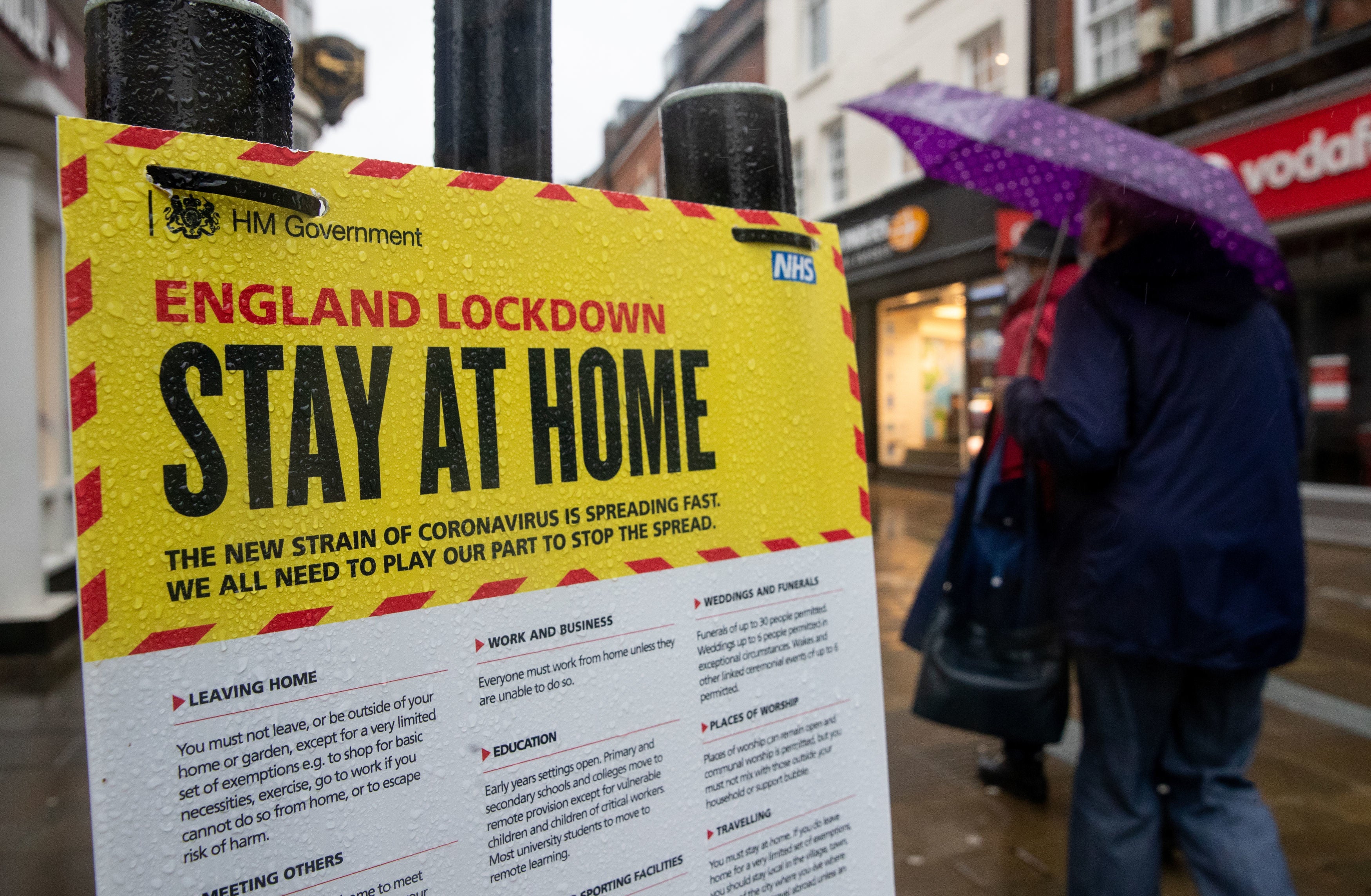 Ministers must stop blaming the public for high coronavirus infection rates and tighten "flexible" rules in the national lockdown, scientists have urged.
Speaking after Priti Patel, the home secretary, focused on adherence and unveiled new fines for breaches of the government's restrictions, the Independent Sage group insisted that compliance was "extremely high".
"The problem does not lie with the public," stressed professor Stephen Reicher of the University of St Andrews as he called for greater support for those required to self-isolate.
The group – set up to mirror the government's Scientific Advisory Group for Emergencies (Sage) – urged ministers to impose a narrower definition of "key worker" to further increase the number of people working at home and reduce transmission in workplaces and children attending schools.
They added that tradespeople should only be allowed to enter homes for "essential work" and demanded greater financial support to be provided to those unable to work because of the pandemic.
Professor Reicher said that compliance levels have remained high throughout the pandemic as data from the Office for National Statistics showed large numbers of the public were obeying measures to prevent the spread of Covid-19.
The ONS said 90 per cent of people had reported often hand washing after returning home while 96 said they were using face masks and 93 per cent said they were avoiding physical contact outside their homes.
It also found that the proportion of adults working at home between 13 and 17 January was 45 per cent — the highest figure sine June 2020.
"The reason we've got problems is not because people are flexing the rules, but because the rules are too flexible," Professor Reicher said.
He added: "The evidence suggests that the problem does not lie with the public, or with public fallibility. Of course there are a few people breaking the rules, there is a small minority of people breaking the rules.
"But to concentrate on those while ignoring the fact that rules not only allow, but sometimes require people to work, to go out and work, to go in and out of each others houses, is like in a sense putting your finger where there is a slight trickle from the dam and ignoring the huge breach that is going on just next to you."
Describing a breach of the coronavirus rules with 400 people attending a wedding in London on Thursday evening as "appalling", he added: "But at the same time as 400 people are attending a wedding, probably something like 20 million people are required to go to work, so this is a distraction from the real problem. The problem is not the public."
He went on: "In areas where the public are not complying, the answer is not to wave your first at them and to threaten them with fines, to support them to self-isolate, to support them to be able to stay at home, to support them to be able to furlough and that's not happening."
Professor Reicher's remarks came after Ms Patel used a Downing Street Covid-19 briefing on Thursday evening to announce a new £800 fine for members of the public breaching lockdown rules by attending housing parties, rising to £6,400 on repeat offences.
As the government's daily reporting of deaths remained above 1,000, the cabinet minister said while millions were making sacrifices in the national effort against the virus, "there is still a small minority who refuse to do the right thing".
"My message is clear," she added. "If you don't follow these rules, then the people will have the power to enforce them. Police officers are now moving quickly to handing out fines when they encounter breachers and they have my absolute backing in doing so."