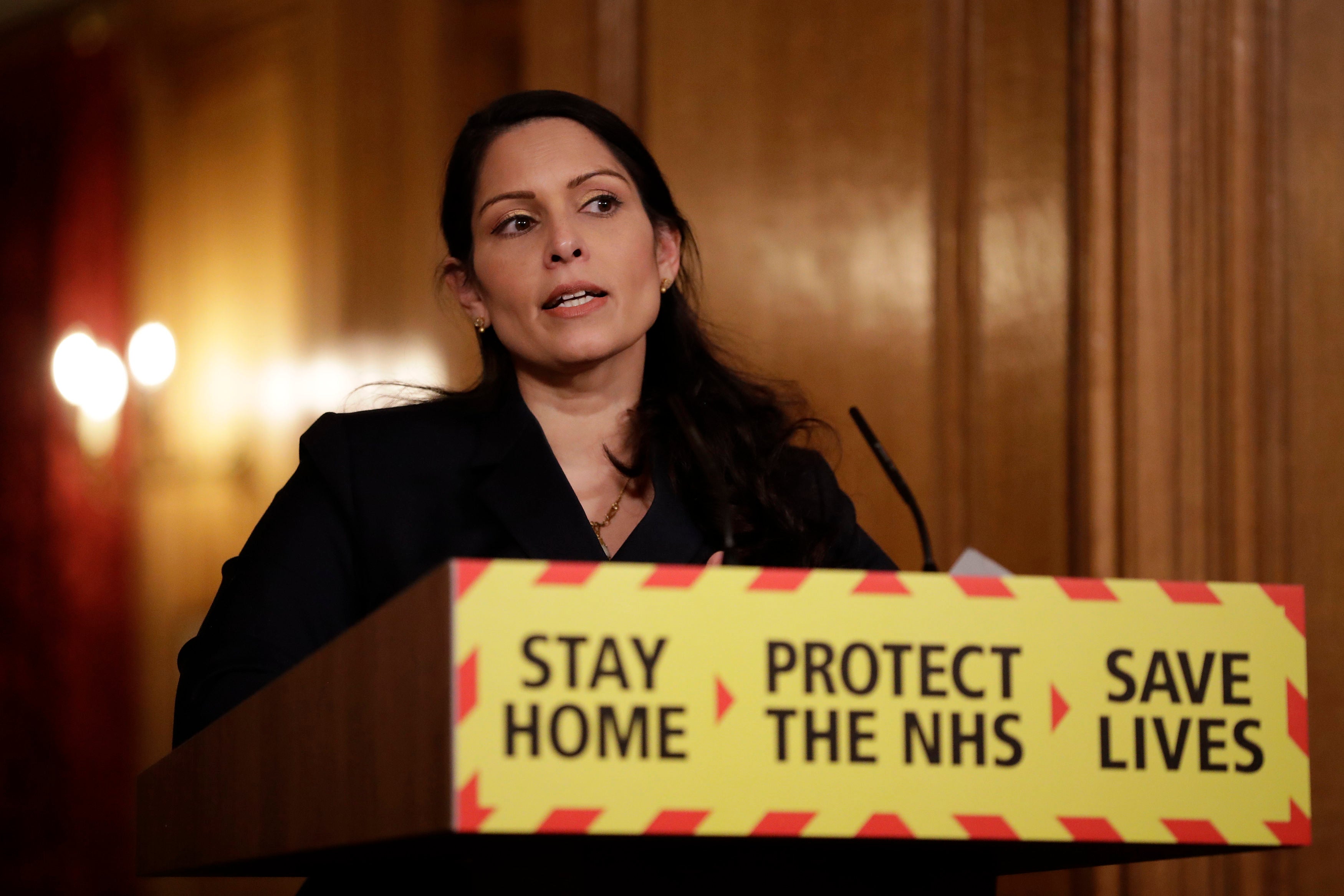 A new £800 fine for house party guests has been mocked on social media, with users joking about the 15-person threshold.
People suggested the new move – which imposes harsher penalties for those at parties over a certain number – appeared to condone smaller gatherings.
"Does this mean house parties for 14 people are fine?" Piers Morgan tweeted.
The Twitter account for Jonathan Pie, a news reporter character portrayed by comedian Tom Walker, tweeted: "Breaking:  House parties of up to 14 people are allowed."
Someone else edited the announcement to remove the mention to 15 guests or over. "All they had to do was this," they said.
Under current rules, people risk a fine starting at £200 if caught at an illegal gathering, while organisers of those attended by more than 30 people can be fined £10,000.
The new £800 penalty, coming into force next week, will apply for people in groups of over 15 people and will double after each offence up to a maximum of £6,400 for repeat offenders, the home secretary said.
After it was announced on Thursday, people made jokes about going to house parties with 14 people, which are not covered by the harsher fine.
In reply to Priti Patel's tweet introducing the new penalty, one person shared a clip of someone dancing in a club, saying: "Me at a gaff with 14 people."
Another social media user joked: "I'll keep it to 14 then don't worry Priti."
"Getting £500 for catching Covid makes it a lot more tempting to get the £800 fine for attending a house party," comedian Simon Brodkin joked.
Meanwhile, someone else replied to Ms Patel's tweet about the new fine, saying: "I wouldn't worry too much, good chance your record will be deleted."
The Home Office has been approached for comment.
Announcing the new £800 fine for house parties at Thursday's Downing Street press conference, Ms Patel said: "The science is clear: such irresponsible behaviour poses a significant threat to public health. Not only to those in attendance but to our wonderful police officers who attend these events to shut them down."
The home secretary added: "As this latest measure demonstrates, we will not stand by while a small number of individuals put others at risk."
The Metropolitan Police issued more than 140 fixed penalty notices (FPNs) totalling £39,000 in just two days last weekend. These included a house party of more than 40 people in Tower Hamlets and a large party at a place of worship in Hackney.
Last week South Yorkshire Police handed out 127 FPNs, of which 92 were for indoor gatherings.
In Greater Manchester, police responded to three separate parties over the weekend, the largest one involving more than 40 people at a flat in Cheetham Hill.
Martin Hewitt, chairman of the National Police Chiefs' Council (NPCC), said: "We have made it repeatedly clear that house parties and other large gatherings should not be happening. They are dangerous, irresponsible, and totally unacceptable.
"I hope that the likelihood of an increased fine acts as a disincentive for those people who are thinking of attending or organising such events."
Additional reporting by Press Association