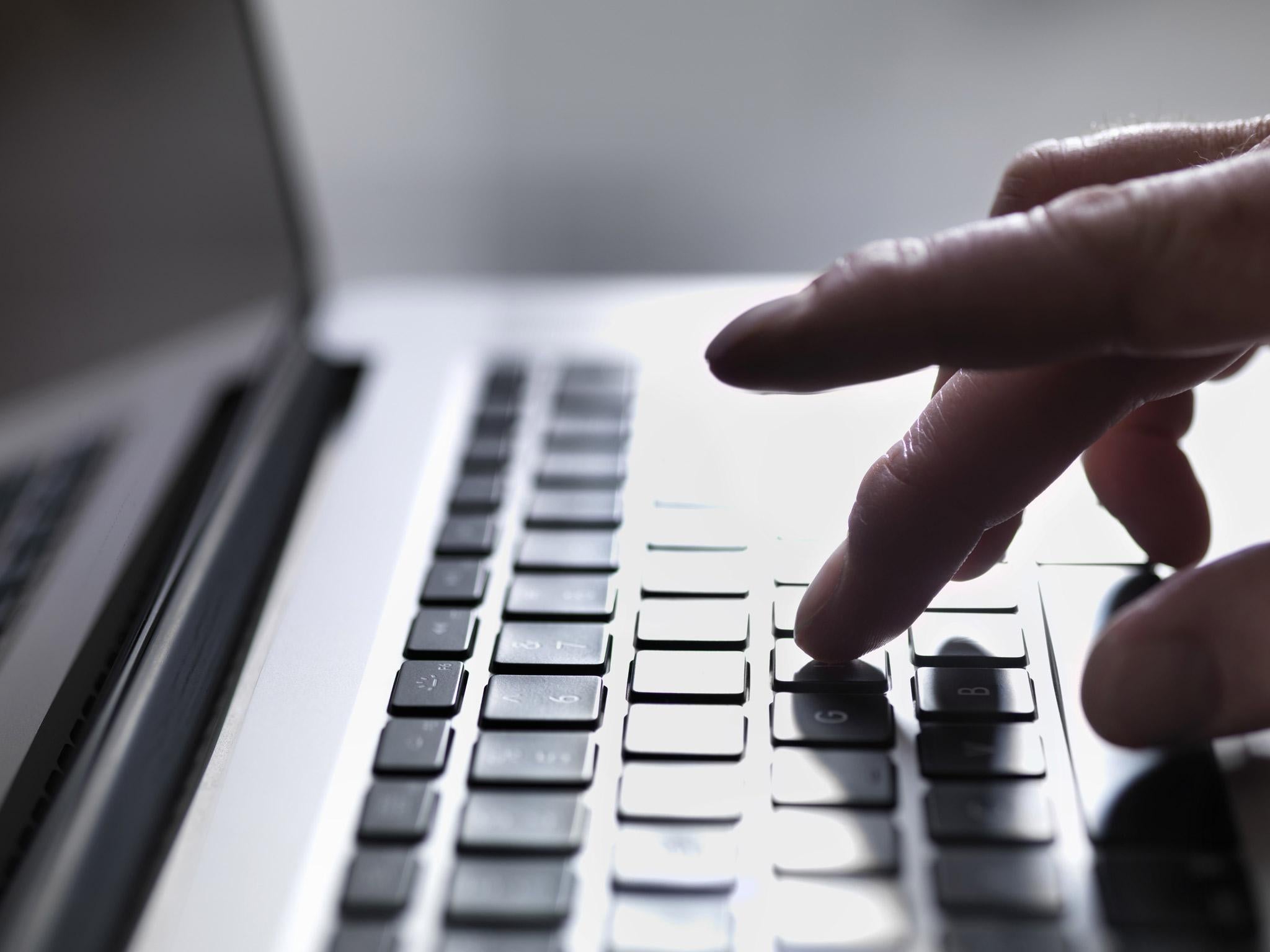 The government has been urged to criminalise threats to share revenge porn by House of Lords peers amid a surge in calls to the UK's revenge porn helpline.
Exclusive data shows calls about threats to share intimate images to the government-funded phone line more than tripled between 2017 and 2020 – with around a fifth of all calls in the same time period coming from victims anxious about the practice.
Between 2019 and 2010 specifcally, calls about threats to leak explicit photos or footage rose by 73 per cent, surging from 296 to 513 calls.
Peers and campaigners are calling for the practice to be made a crime via the domestic abuse bill, a landmark piece of legislation which starts its committee stage in the Lords, on Monday.
Lord Macdonald, former Director of Public Prosecutions, called for women and girls to be safeguarded from "this cruel behaviour".
He added: "Protection from image-based abuse currently only exists if intimate images or films are actually shared.
"But this is wholly inadequate and leaves women and girls vulnerable to threats that cause enormous damage and distress. Police and prosecutors can only protect women and girls if the law allows them to do so.
"This small change to the law would enable the criminal justice system to offer the protection that women who are experiencing these threats need."
Revenge porn, defined as revealing private sexual images or videos without the consent of the person with the aim of provoking distress, was made a criminal offence in 2015 and perpetrators face jail sentences of up to two years.
But threatening to share intimate images is not a crime, with campaigners warning this is a legal loophole which abusers can exploit.
Refuge, the UK's largest provider of shelters for domestic abuse victims, has spearheaded calls for such threats to be criminalised and has warned millions of women and girls across the country have suffered threats over intimate photos or videos but endured barriers to getting help from the police.
According to research by Refuge, one in 14 adults in England and Wales – about 4.4 million people – have been subjected to threats to share intimate images or footage. Such threats were most common among those aged between 18 and 34 – with one in seven young women having suffered threats.
The survey found 72 per cent of women who have received threats to leak images were threatened by a current or former partner, and 83 per cent of those women also experienced other forms of abuse.
Ellie Butt, a spokesperson for Refuge, said: "We are hopeful that the government will seize this opportunity and act fast.
"This could make a real difference to the thousands of women Refuge supports every day who are experiencing abuse via technology. They themselves know best what is needed – a law change that will help provide better protection."
Refuge is demanding the government to change Section 33 of the Criminal Justice and Courts Act 2015 to explicitly make threats to share graphic photos or footage a crime.
Baroness Morgan, a former Conservative Party MP who was previously Minister for Women and Equalities, said: "As so much of our lives are now lived digitally, we know that technology can also be used to facilitate harm and abuse. This swift and simple change in the law will help protect millions of women."
More than 34,000 people have sent a letter to the government demanding the law overhaul and issue has gained cross-party support.
Sophie Mortimer, a manager at the revenge porn helpline, argued the current law is "out of date" and fails to help the mounting numbers of women getting in touch with them about threats to share intimate images.
A Ministry of Justice spokesperson said: "We have immense sympathy with victims of revenge porn which is why we outlawed this cruel behaviour – leading to more than 700 abusers being convicted and more than 150 being sent straight to prison since 2015.
"Those who threaten to share such images can already be prosecuted under existing offences, but we have asked the Law Commission to make sure our laws are keeping pace with these evolving crimes."