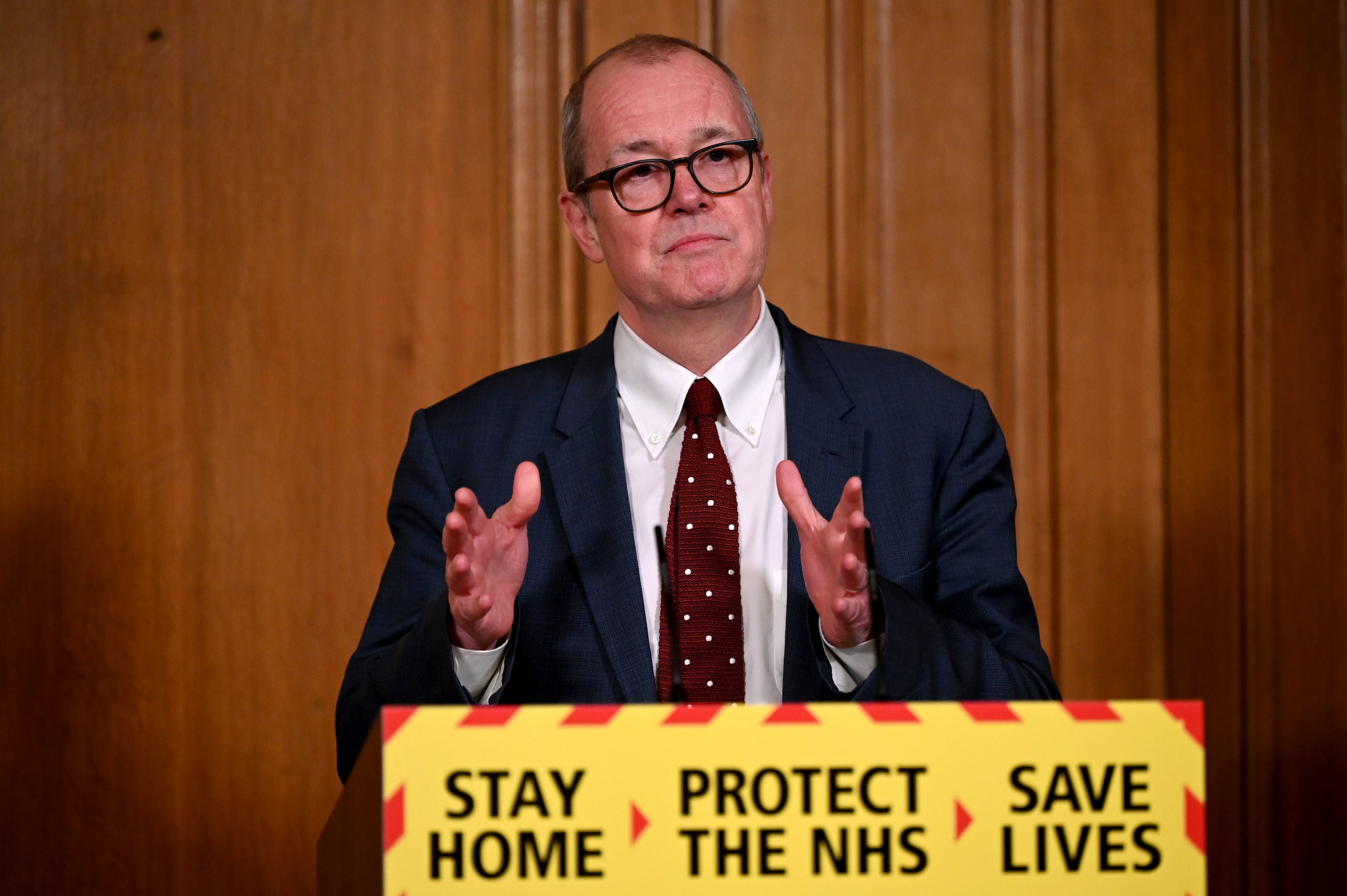 The UK's chief scientific adviser has said it is "too early" to say whether a coronavirus variant from South Africa could limit the efficacy of Covid-19 vaccines.
Patrick Vallance made the remark at a government press conference on Friday, adding that data from Public Health England suggests that there are currently between 44 and 71 cases of this variant in the country.
Fears over the new variant's possible resistance to vaccines grew on Friday, following the health secretary Matt Hancock's warning that it could reduce their effectiveness "by about 50 per cent".
In footage obtained by the MailOnline, Mr Hancock admitted this possibility in a webinar with travel agents earlier this week.
He said the government is "not sure" about the data behind the claim, adding that tests on the variant – also known as 501Y.V2 – are being carried out as a precaution at the scientific facilities at Porton Down.
However, he added that if 501Y.V2 could evade the vaccine, "then we'd be back to square one".
Asked about Mr Hancock's comments, Mr Vallance said: "I think it is too early to know the effect that will have on the vaccination in people and it is worth remembering that the response of the vaccine is very, very high antibody levels, so they may overcome some of this."
He added that it was still "obviously a cause for concern" but that there was no proof the South African and Brazilian variants "have transmission advantages over what is already here".
Speaking to The Independent, Dr Richard Lessells, an infectious diseases specialist who has studied the South Africa variant, said it was "possible" that 501Y.V2 could lead to the effectiveness of coronavirus vaccines being "slightly diminished".
However, he warned against the "current dialogue" which sees it "as an all or nothing, that either the vaccines will work or the vaccines won't work".
The concerns about the new variant come as the UK continues its mass vaccination rollout, with almost 5.4 million people given at least one dose so far.
Boris Johnson warned that the UK faced "tough weeks" ahead after recording a further 1,820 coronavirus deaths on Thursday, its highest daily total since the pandemic began.
Additional reporting by PA