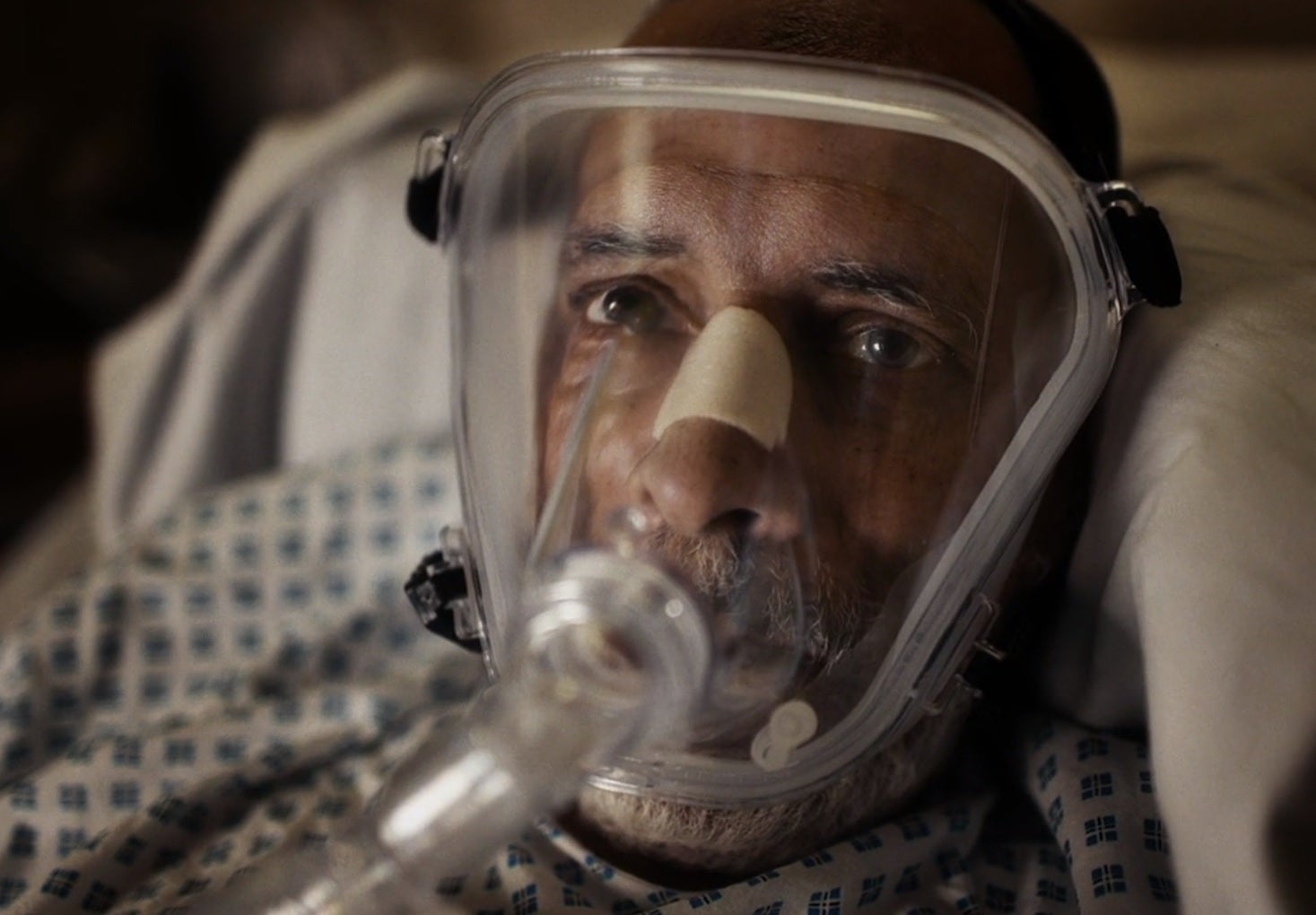 Covid-19 patients, frontline NHS staff and other healthcare professionals feature in a new TV advert urging people to stay at home during the lockdown as the UK's virus death total continues to rise.
The campaign is launched as government figures released on Friday show a further 1,401 people died from the deadly disease within 28 days of a positive test.
That figure was up from 1,290 on Thursday, bringing the UK's total number of deaths since the pandemic struck in March to 95,981.
Doctors, nurses and healthcare assistants – as well as Covid patients – speak during the short clip, calling on Britons not to leave their homes unless for essential purposes.
The ad, launching on TV before airing across radio and onto digital platforms over the weekend, asks the public: "Can you look them in the eyes and tell them you're helping by staying at home?"
Although the coronavirus transmission rate – or R number – has fallen slightly across the UK, hospitals remain at breaking point with large numbers of the sickest Covid patients.
There are currently 4,034 Covid patients in wards in hospitals across the country, up from 3,715 on Thursday. Some 3,960 of those patients are on ventilation, according to government data.
Mohammed, a Covid patient, has been in hospital for 12 days. "My breath is still not coming back," he says in the clip.
Lorna, another Covid-19 patient, heaped praise on the NHS workers looking after her in hospital: "The 24/7 care it's been out of this world. And we owe our NHS more than we could ever imagine."
Dr Emeka Okorocha, an accident and emergency doctor at East London Hospitals, said: "Ask yourself, is it worth breaking the rules to go and meet friends? Lives are being lost and the strain on my colleagues is clear.
"We're all exhausted but we are still here fighting the good fight against this horrible disease. We are asking everyone to stay safe, protect themselves and help us out by just staying at home and following the government guidelines – it is the easiest way that you can help."
Alex Whitfield, chief executive of Hampshire Hospitals NHS Foundation Trust, whose hospital the film was created in, said: We hope that by having a film crew in here to hear how much pressure our hospital and staff are under, the public will get an understanding of what happens here every day. The threat is very real to us all."
Under laws introduced by the government, people must only leave their homes for essential purposes such as work, shopping for essential items and exercise.
When people do go outside for these essential purposes, they must keep 2 metres apart from others and wear a face covering when entering shops.
Anyone caught breaking the rules can be given a fixed penalty notice of £200 for the first offence, doubling for further offences up to a maximum of £6,400.
If you hold, or are involved in holding, an illegal gathering of over 30 people, the police can issue fines of £10,000.
A further 40,261 coronavirus infection were reported on Friday, up from 37,892 on Thursday. The total number of people who have received their first dose of a coronavirus vaccine is 5,383,103.
England's chief medical officer Chris Whitty, said: "The impact of the current wave is still putting significant pressure on hospitals across the country and many patients are very sick.
"Vaccines give clear hope for the future, but for now we must all continue to play our part in protecting the NHS and saving lives."