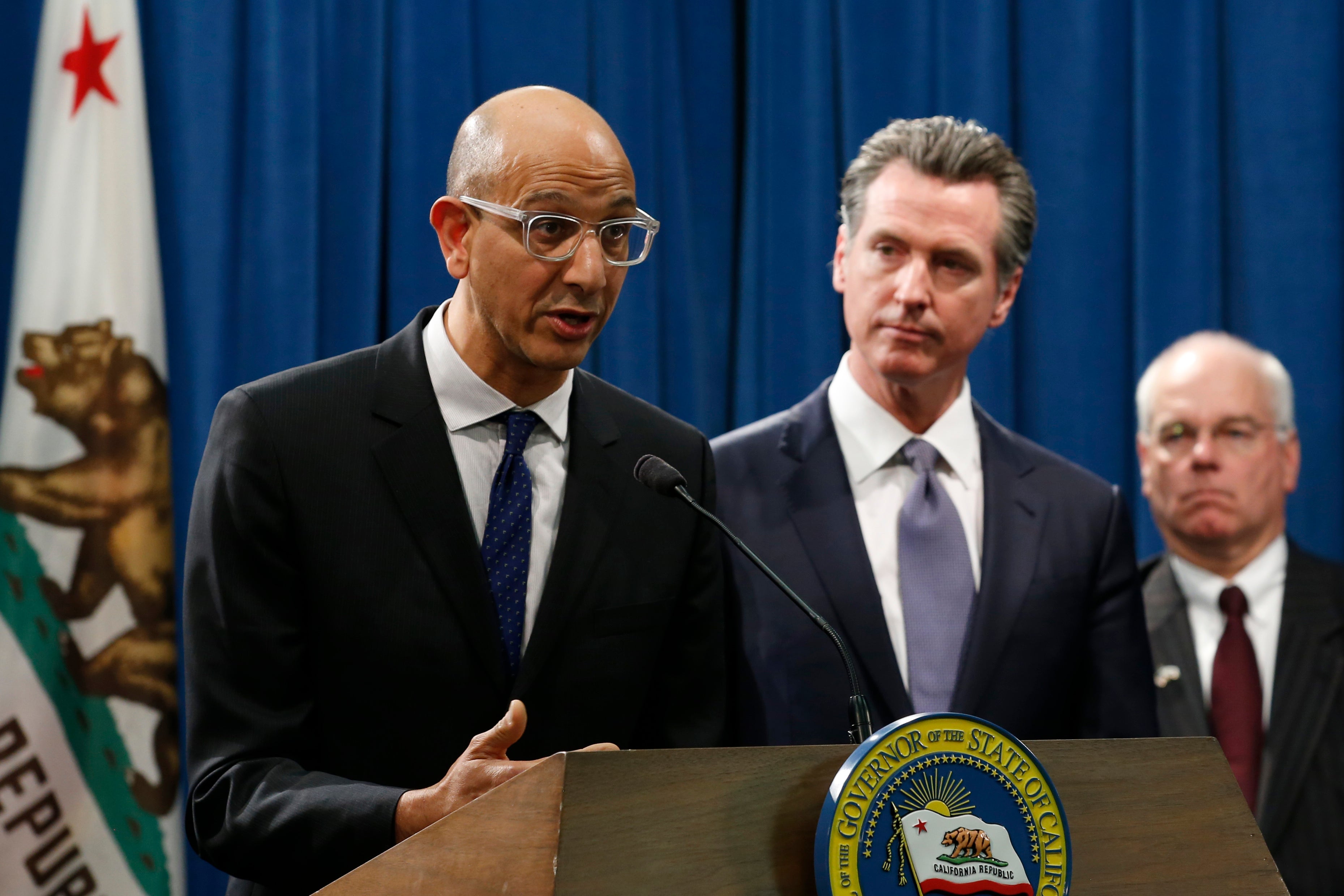 Despite the alarming death count, the number of new cases is dramatically declining. The California Department of Public Health on Friday reported 23,024 new cases, much lower than their mid-December peak of nearly 54,00.
Hospitalizations are down as well, dipping below 20,000 people, representing a more than 10 percent drop over the last two weeks.
Taken together, public health officials believe the worst of the late-fall and winter Covid surge in the state could be over soon. Still, the state is still in dire straits.
In Los Angeles county, one of the most populous and hardest-hit regions in the country, ICU space remains critically low, and a new person dies from coronavirus roughly every seven minutes. Its the first county in the country to pass one more than one million recorded coronavirus infections. Air quality regulators recently lifted regulations to allow for extra cremations to keep up with all the dead.
A new, more contagious variant of the virus has also been confirmed to be circulating inside the state, and much of California, including Southern California, remains under strict stay-at-home orders.
Early on, the populous state avoided the devastating fate of places like New York in what one public health expert called the "California miracle," but eventually some combination of lax adherence to masking and social distancing, holiday get-togethers, and new virus variants sent Covid rampaging through the state, with officials and hospitals too unprepared or overstretched to respond to the accompanying surge in cases. During the final six days of December, California had the highest per capita Covid death rate in the US.
The state is currently vaccinating seniors age 65 and older, as well as medical and front-line workers, though labor leaders are pushing for other essential personnel like dock workers to be included in the next round of treatments.
The predictions are similarly grave at the national level. President Biden has warned that "things are going to get worse" before they get better when it comes to the pandemic, despite the administration's attempts to ramp up the nation's flagging Covid response.