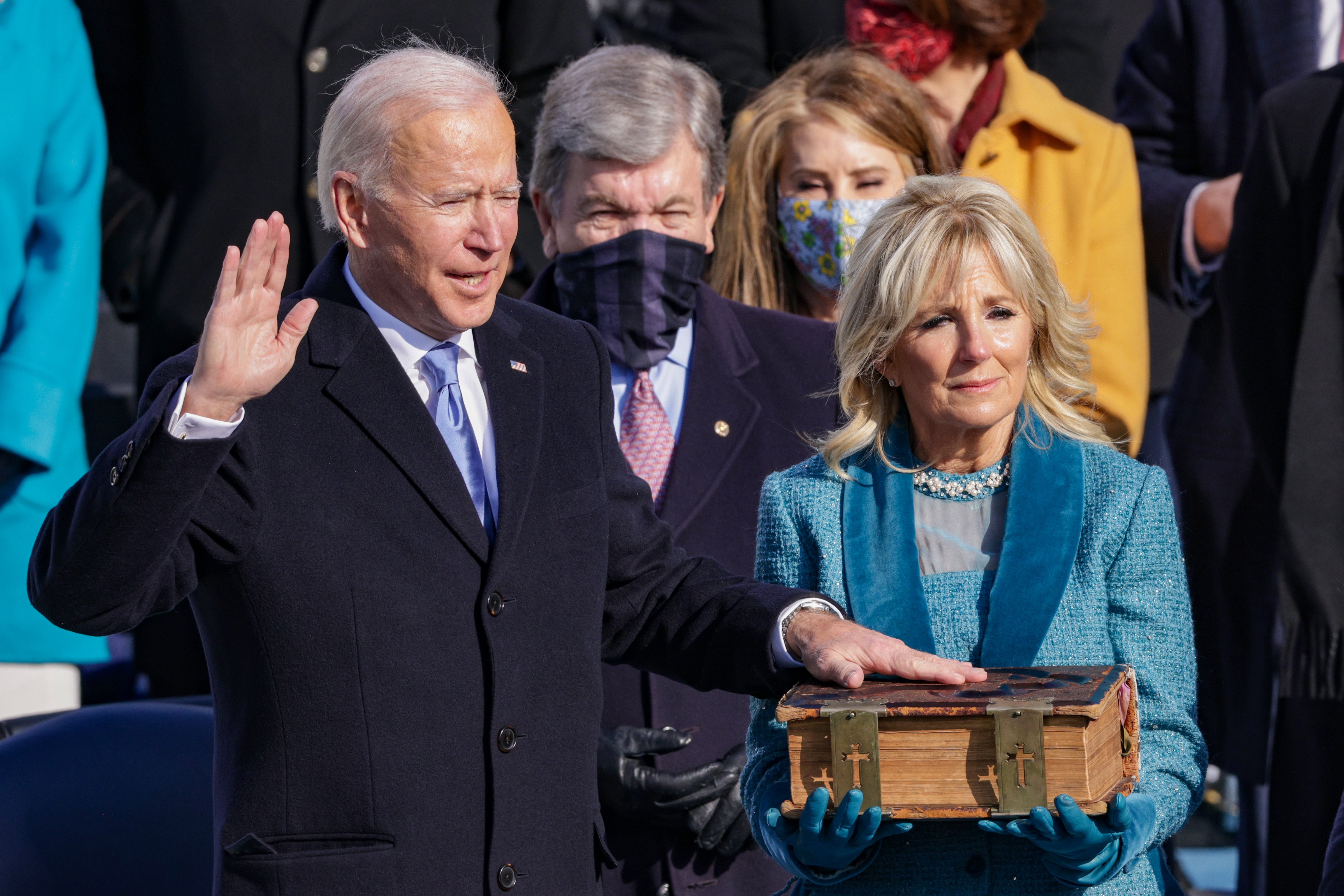 Joe Biden's presidential inauguration was watched by more TV viewers than Donald Trump's, according to early figures.
Around 1.5 million more viewers tuned in to watch Mr Biden's presidential address on the main US cable news networks and the three major broadcasters.
Mr Biden attracted 39.87 million people to watch his swearing-in ceremony, according to data released by Nielson.
This was a 4 per cent increase on the 38.35 million viewers who watched Donald Trump's inauguration in 2017.
However, neither Mr Biden nor Mr Trump was any competition for Barack Obama, whose first speech as president in 2009 was watched by more than 51 million people, said Nielson.
CNN was the biggest winner with 9.9 million people watching the station between 11.45am  and 12.15pm, when Mr Biden took his oath.
The cable news network said it was the biggest ever audience on CNN for a presidential inauguration.
But just 2.7 million viewers tuned into Fox News, the lowest of all major networks, and a huge drop from the 12 million that watched Mr Trump's ceremony.
The numbers are preliminary and may change when Nielson calculates other viewing sources, says Variety.
The statistics do not include streaming numbers for the inauguration.
Mr Biden's inauguration featured a string of high-profile celebrities, with Lady Gaga singing the national anthem, Jennifer Lopez performing "This Land is Your Land" and Garth Brooks singing "Amazing Grace".
In contrast, the national anthem at Mr Trump's inauguration was performed by Jackie Evancho, a former contestant on America's Got Talent.