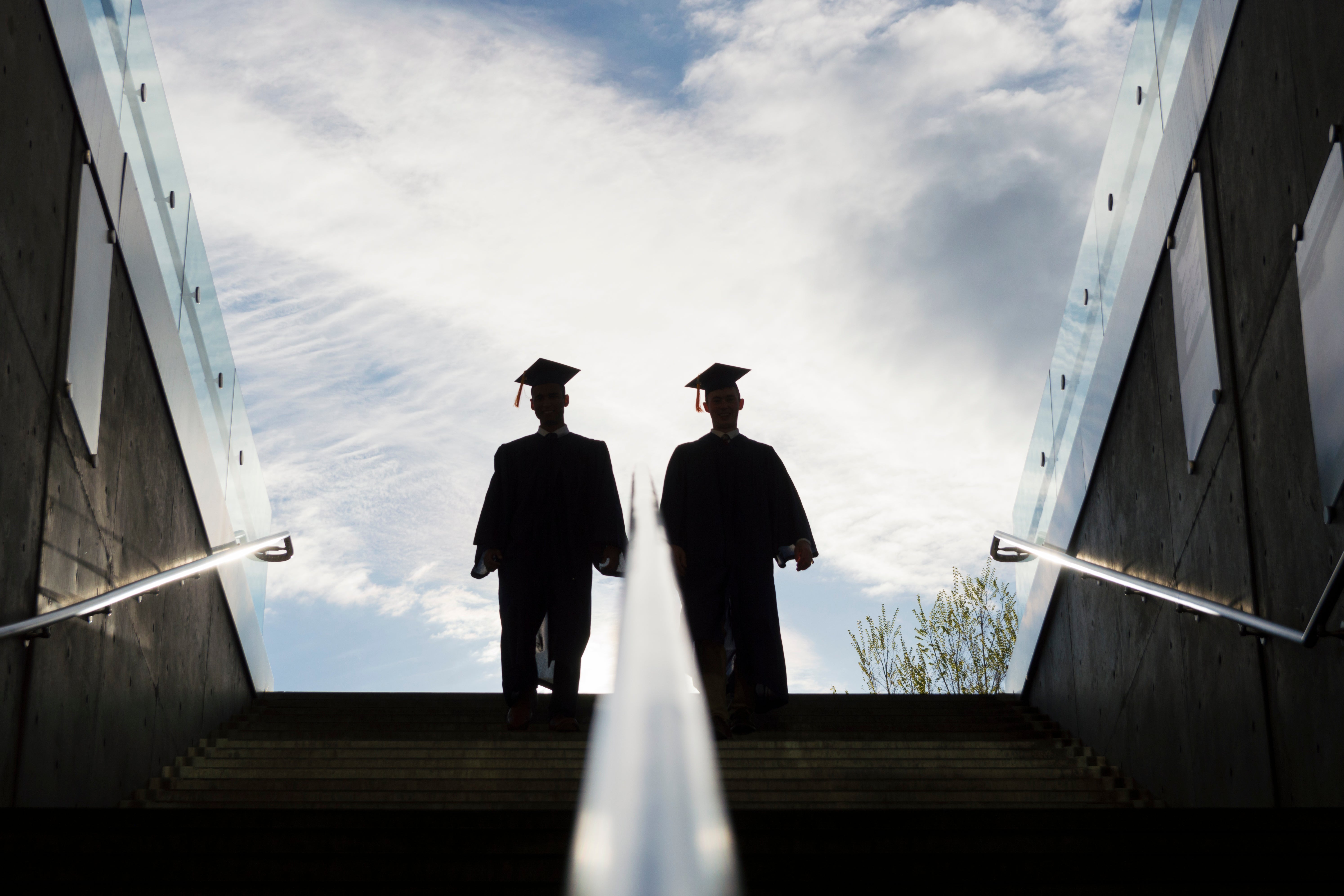 Tuition fees are set to be frozen at £9,250 for another year under government proposals.
But in 2019, the Post-18 Education and Funding review – an independent panel led by ex-investment banker Philip Augar – recommended cutting the tuition fee cap to £7,500.
Now, ministers' long-awaited interim response to this review said the government intended to freeze the maximum amount a university can charge in tuition fees at £9,250 per year.
The government said it aimed to deliver "better value for students" and keep the cost of higher education under control.
The maximum tuition fee rate would be frozen for one year, but further changes to the student finance system will be "considered" ahead of the next comprehensive spending review, the response said.
The proposals have been published amid the ongoing coronavirus pandemic, which has seen students call for tuition fee refunds due to changes to university experience, such as classes being moved online.
An interim conclusion to the Augar review – which responds to recommendations made in the 2019 report – said ministers were committed to introducing further reforms that would ensure a "just and financially sustainable" student finance system, drive up the quality of higher education provision and promote accessibility for students.
This will include consideration of "student finance terms and conditions, minimum entry requirements to higher education institutions, the treatment of foundation years and other matters", the report, published on Thursday, said.
The government plans to consult on further reforms to the system in spring this year before publishing a full conclusion to the Augar report.
Jo Grady, the general secretary of the University and College Union (UCU), said: "Sadly this interim response confirms that there will not be a radical change to the current system."
On the issue of fees, she said: "Covid has exposed many of the weaknesses of the tuition fee system. We need a different approach to higher education funding which provides long-term security, doesn't leave institutions exposed to major market shocks and puts the interests of students and staff first."
Universities have moved online for most students – except those on certain courses such as medicine and dentistry – during England's current lockdown until at least mid-February.
The universities minister, Michelle Donelan, reiterated the government's position over tuition fees last week, saying: "Universities are responsible for their own fees but the government has been very clear if universities want to continue charging the full fees, they are expected to maintain the quality, quantity and accessibility of tuition."
Professor Julia Buckingham, president of Universities UK, raised concerns over minimum entry requirements for universities, after the government said this would be considered.
"Enforcing minimum entry requirements for prospective university students would be a regressive move," she said, "preventing students from disadvantaged backgrounds whose prior educational experiences have adversely affected their grades from attending university and ignoring the evidence that many of these students excel at university."
Additional reporting by Press Association