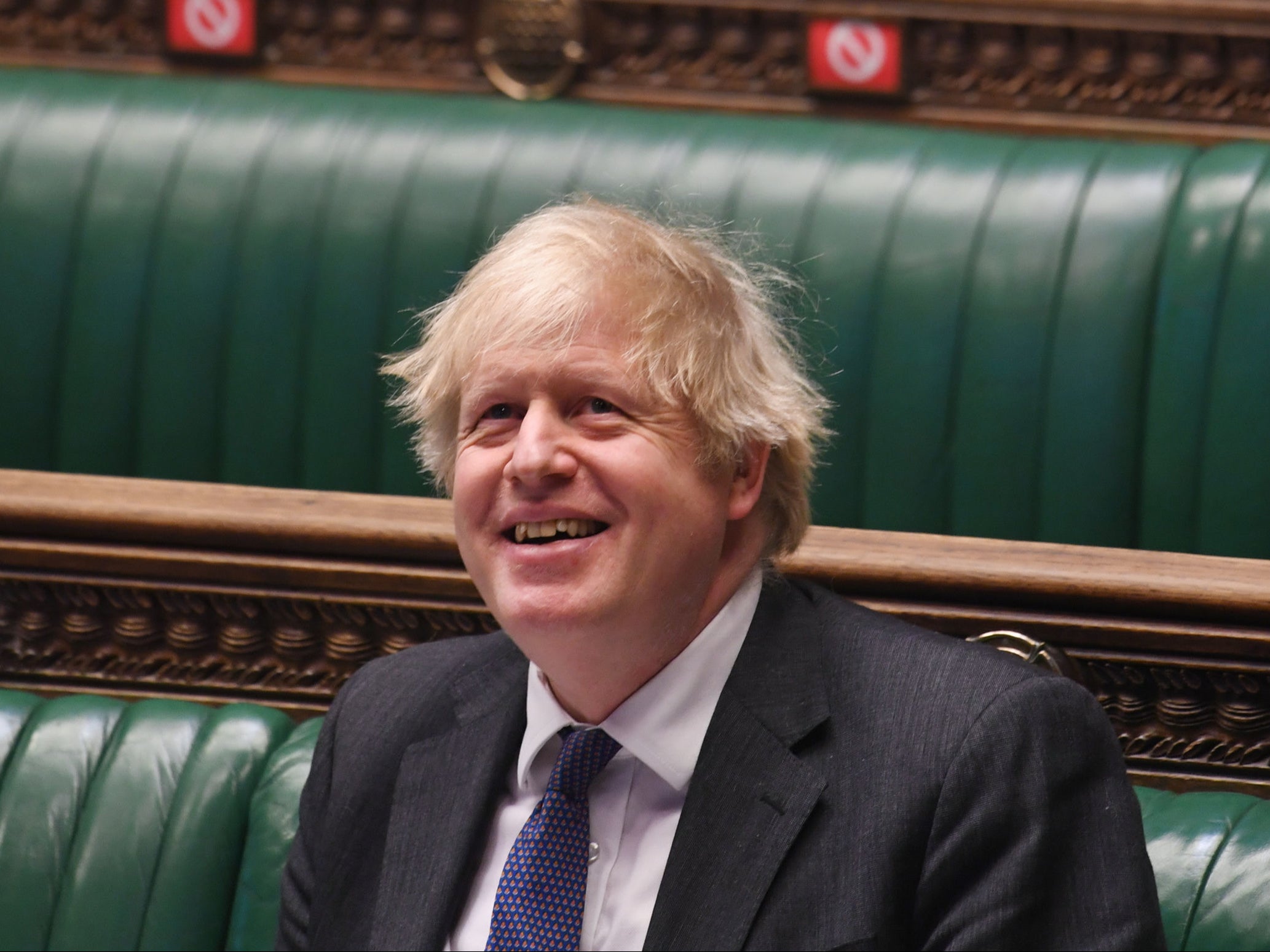 Boris Johnson's pipe dream of a go-it-alone global Britain has similarities to the jingoism of another Tory prime minister, Benjamin Disraeli, who extended the "Empire of England" (his phrase) beyond what Britain could sustain. His imperialism, during a time of recession, resulted in a substantial budget deficit and, in sowing the seeds for future conflicts, hastened our decline as a world power.
Vaccine timeline
Did anybody notice the goalposts moving? Shaun Lintern reports that the government is forbidding hospitals to administer a second Covid-19 vaccine dose within 12 weeks of the first. So it has changed from a 12-week maximum to 12-weeks minimum. And we still don't know if 12 weeks makes sense at all.
Brexit job losses
The impact of Brexit on the fishing industry and on meat producers has hit the headlines daily and perhaps the government is correct in insisting these are short-term issues, which will be fixed.
Spare a thought for those of us who run au pair agencies. Our businesses ceased at 11pm on 31 December and we have gone from having busy, viable agencies to no possibility of working at all.
The vast majority of au pairs come from the EU and the government's continued refusal to provide visas has been devastating for those of us who have for many years invested our time and energy in this valuable cultural and linguistic exchange. We can only hope that someone in government eventually sees the folly in this and comes up with a solution – it really can't be that difficult.
Isolationism
Despite Johnson's words about "our friends" and the cultural links with Europe, we have cancelled Erasmus, a wonderful, successful programme for the exchange of students.
We have failed to give immunity to diplomats from the European Union as we give to those from the sovereign states of Europe. What is next on the list, in our desperate and petty drive to isolate us from all things European?
It is pathetic and shows once again how hollow are those words from the PM.
Speedy start
The disastrous four years of Donald Trump's tenure has debilitated and divided the American people. Mr Biden has homed in on the bigger picture and where there is real need for change. Hopefully the administration he has chosen will work together to once again be able to lead America to a prosperous future and work for world peace.
Many of his team have extensive credentials in their given roles, which bodes well for competency and success. President Biden seems to have homed in on major areas of concern that have been caused by Mr Trump and his cavalier team of no-hopers.
Taking a firm grip of Covid-19, global warming, ecological mismanagement, education, business stimulation and support, etc ought to show the American people that he is serious about leading them out of this quagmire that has been left by Mr Trump.
With the skills he has honed as a vice president, and thirty years in various positions in government, I believe Biden can truly make a positive difference and, coupled with his statesmanlike approach, he can once again lead America on the world stage. He will, I'm sure, seek peace with fractious countries instead of conflict.
I wish Mr Biden all the luck and good wishes and look forward to him making good on his promises in the future.
Vaccination fears
I have had a single jab and I do not feel safe. The efficacy is disputed. My careful life style will not change, not only as I suspect the efficacy, but if I contract the disease I may be infectious. When I get my second dose after 10 weeks (reportedly 12, now) I still will not feel safe as nobody knows the effect of a delayed second dose. I will not feel confident to hug my grandchildren, I will still be in limbo.
Trump take two
There's a horrible threat in Mr Trump's words "We'll be back in some form".
We know to our cost that viruses can mutate.
American example
With the Biden/Harris inauguration truth and decency return to American politics. How long do we wait for these qualities to cross the Atlantic?