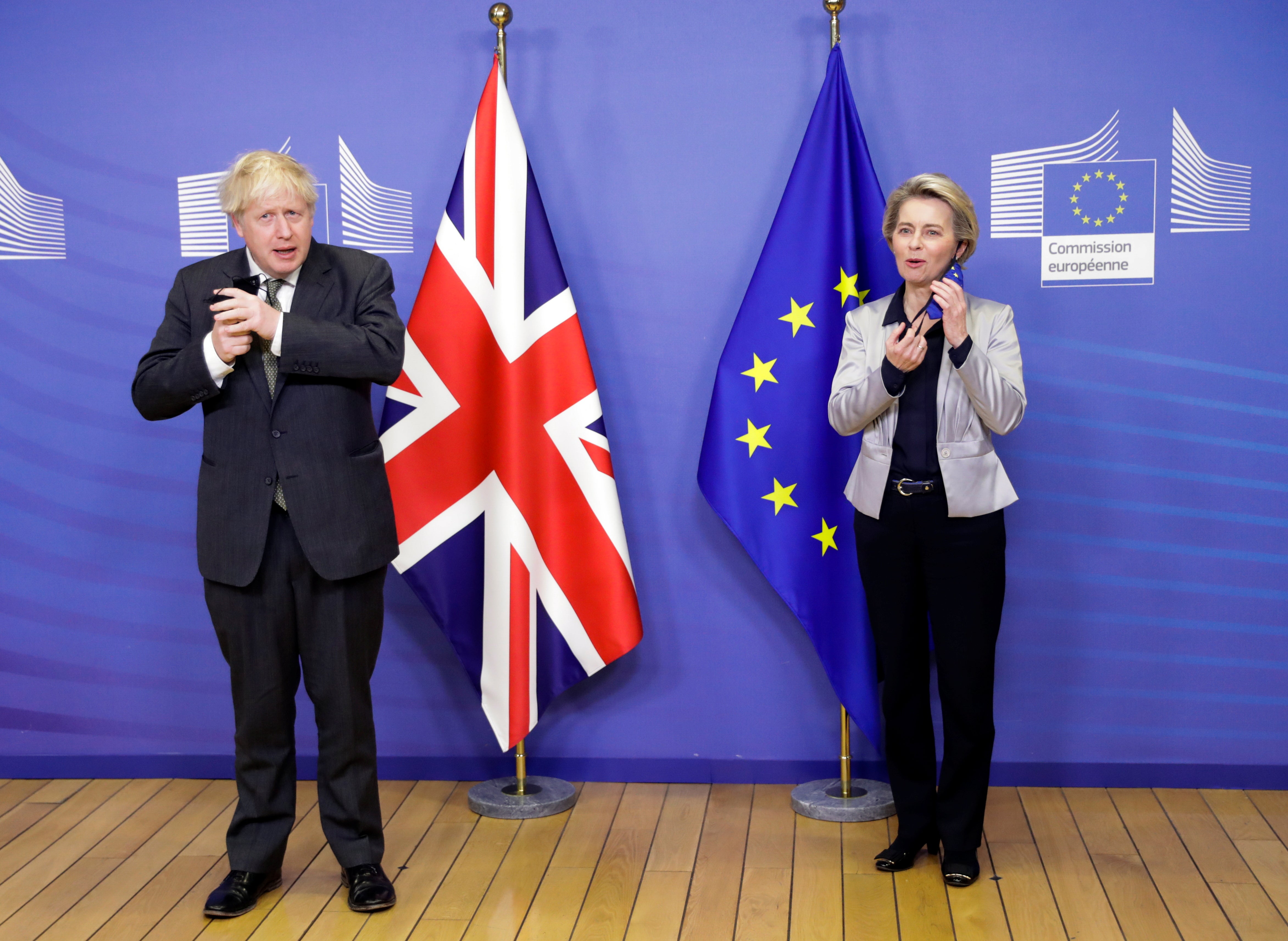 Parliament must be shown proposals to adapt the Brexit trade deal in advance, MPs say – amid growing fears that Boris Johnson will keep his plans secret.
Documents for the new blizzard of committees – to meet behind closed doors in Brussels – must be revealed and MPs able to make their own recommendations for the talks, their report argues.
The call comes after the prime minister abolished the Commons Brexit committee and refused to give Parliament the right to scrutinise new trade deals.
Despite the UK's clean break from the EU, a 'Partnership Council', and numerous sub-committees, will meet to fill in the huge gaps in the Christmas Eve agreement.
They include unanswered questions about fishing rights, access for financial services, checks on food goods, recognition of professional qualifications, climate emergency commitments, and much more.
The deal has also been called "very unstable" by one legal expert, who pointed out it could be terminated entirely for numerous reasons.
Now, in its last report, the cross-party Brexit committee has demanded that the liaison committee – which quizzes the prime minister several times a year – be shown documents "before and after meetings".
It "should also be able to recommend the government request topics be included on the agenda of these meetings".
With "Brexit done", the report states, "what we need now, as a sovereign state exercising that sovereignty, is a new and proportionate mechanism to scrutinise our relationship with the EU".
Hilary Benn, the committee's chair, said: "It is in everyone's interests to build a strong relationship with our friends and neighbours in the EU.
 "Strong and effective Parliamentary scrutiny of this new relationship will be really important, so our final report contains practical ideas for how this could be organised."
As well as the development of the main agreement, scrutiny is also needed of:
* The Northern Ireland Protocol – with much planned red tape yet to be implemented.
* Policies that affect the rights of EU citizens in the UK and of UK citizens in the EU.
* Any disputes that arise from other UK-EU agreements.
* Any "consideration of suspension or termination" agreements.
On Tuesday night, Tory MPs whipped in the Commons threw out a Lords amendment to the Trade Bill to give Parliament a say over post-Brexit trade agreements.
They also stripped out an attempt to require the UK to rip up a deal with any country which the High Court ruled is committing genocide.
Earlier this month, Professor Catherine Barnard warned MPs: "There is a whole swathe of new governance, to use the jargon, which you, as parliamentarians, might want to look at how you are going to scrutinise."