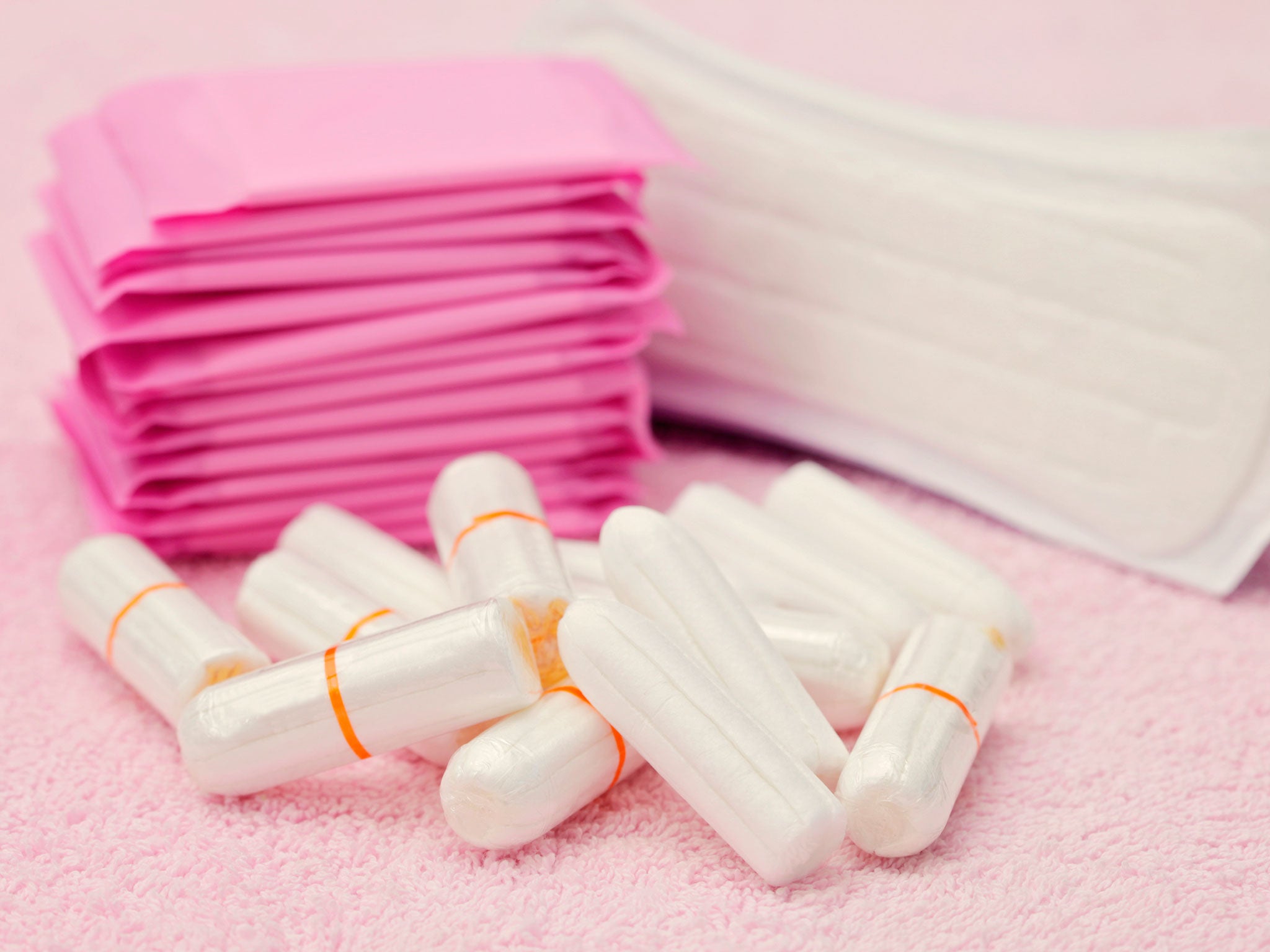 Millions of girls and young women who were promised free period products by the government are still not receiving them as less than half of schools and colleges have signed up to the scheme.
Campaigners called for ministers to make the programme mandatory, ensuring schools are forced to enrol, as they warned the programme was more vital than ever due to period poverty surging in the wake of the pandemic.
The government announced in spring 2019 that girls at primary and secondary schools would be given free sanitary items from early 2020.
But data released on Thursday shows 60 per cent of primary schools have yet to sign up to the scheme and 24 of secondary schools have yet to sign up to the scheme. Only 48 per cent — £2,791,000 — of the money the government allocated to programme has been spent.
Gemma Abbott, who campaigned for the scheme to be introduced, told The Independent millions of young women who the government promised would receive free period items are still not getting tampons or pads.
She added: "It has never been more important that schools address period poverty among their students as we know the pandemic has exacerbated the issue for many.
"We are facing the greatest recession since records began. We know families are under a great deal of financial pressure. And period poverty is just one facet of financial poverty. If you can't afford food or are struggling to heat your house, period products will inevitably be a secondary concern.
"There has been a disappointing amount of money spent in comparison to what was allocated, which the government explains as likely being due to schools being closed in the pandemic. But what this emphasises is the need for schools to continue to support their children to access period products when schools are closed. Periods don't stop because you are not in lessons."
Ms Abbott, director of Free Periods campaign and coordinator at the Red Box Project, a charity which provides menstrual products to pupils, called for staff at schools to enable students to carry on being able to access the period products they require "safely and with dignity, until they are back in the classroom" while schools remain closed in the third national lockdown.
She noted Michelle Donelan, then children and families minister, previously said the government would potentially make the scheme mandatory if the take-up from schools wasn't "sufficiently high".
"With the overall take-up rate still under 50 per cent, surely we cannot wait any longer to make government to make good on this promise," Ms Abbott asked.
Research by charity Plan International found three in 10 girls in the UK have struggled to afford or access period products during the coronavirus crisis – with over half of them having to resort to toilet paper instead of tampons or pads. One in five also said their periods have been more difficult to cope with due to not having enough toilet roll.
The government urged all schools and colleges to sign up to the free period products scheme, which gives schools the chance to order environmentally friendly or reusable products, emphasising it has been extended and will continue at least throughout the course of this year.
Ms Lesley Grover, assistant headteacher at the Boswells School in Chelmsford in Essex, said the scheme has helped people talk "more openly" about what is still a taboo subject.
She added: "I think the main benefit has been ensuring that our disadvantaged students have access to free products, this scheme is a great step in eradicating period poverty."
Period poverty is a widespread issue in the UK – with previous statistics showing 49 per cent of girls have missed a day of school due to periods and one in 10 women aged 14 to 21 are not able to afford period products.
Vicky Ford, the current children and families minister, said: "No pupil should ever have to miss school because of their period. I am pleased to see over three quarters of secondary schools and colleges have accessed free period products, but I want everyone to know this support is available.
"If you are a school or college leader, I urge you to please get in touch and order these products for your pupils so that together we can help end period inequality for good."