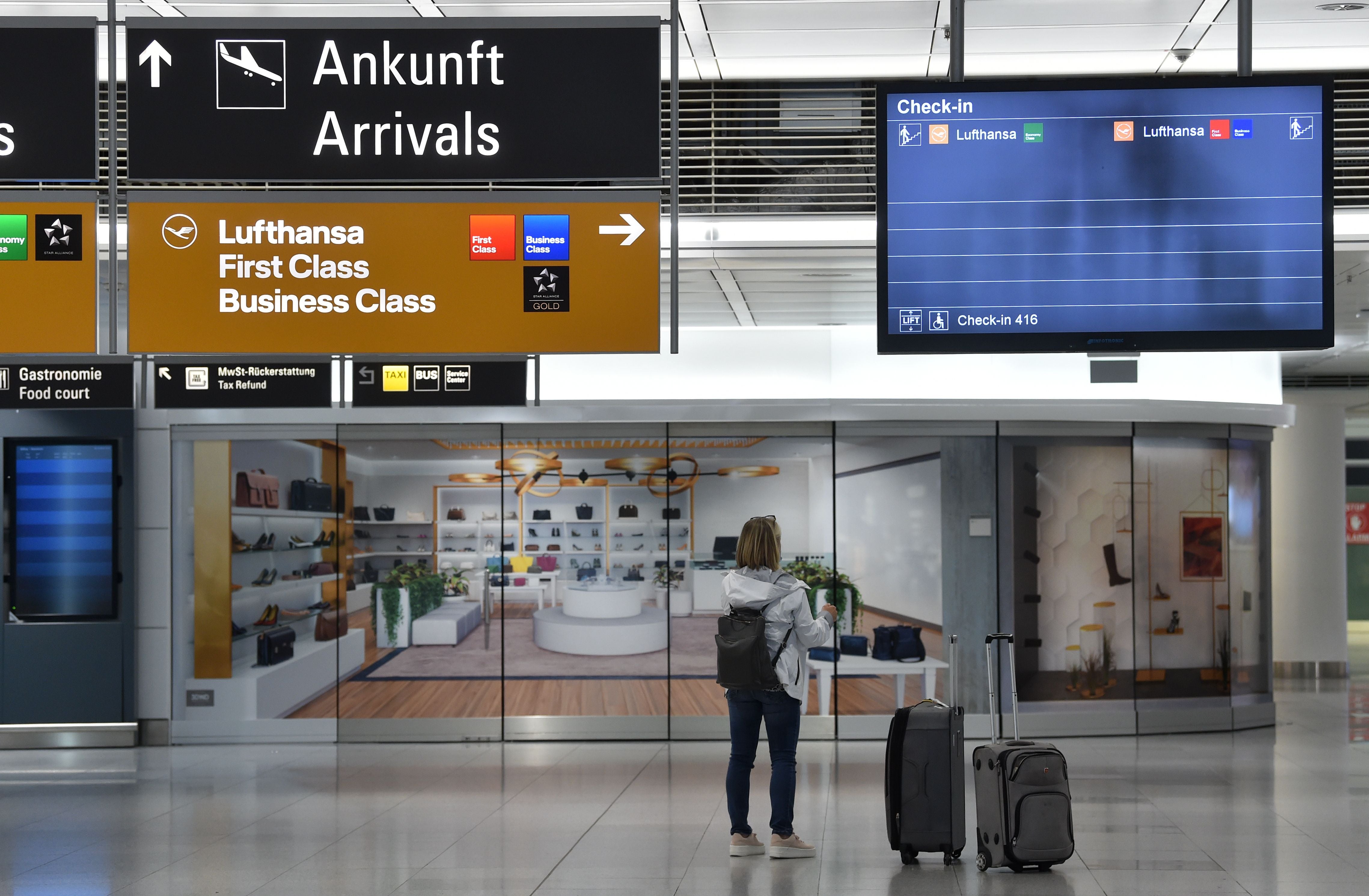 The European Union could ban travellers from Britain to stop the spread of a new coronavirus variant, under proposals put to a summit on Thursday night.
The EU's 27 leaders are holding a video conference on coronavirus, with the question of how they can collectively prevent the spread of new, more virulent variants of Covid-19 high up the agenda.
Under a German proposal sent to the 27 member states earlier this week, member states could impose "temporary bans on entry and on transporting passengers entering from third countries with virus variant areas".
The bloc's internal border could also be tightened, with the creation of new testing centres also on the cards.
EU leaders want to take coordinated action because they are keen to avoid repeating scenes from the start of the pandemic, when individual member states shut their borders.
The approached disrupted supply chains and caused vast tailbacks of lorries.
The paper circulated by German officials warns that "protecting the health of EU citizens while ensuring freedom of movement within the EU and travel without border checks within the Schengen area make it necessary for member states to take coordinated action to contain the spread of new variants of concern of the Sars-CoV-2 virus".
It adds: "The variants known so far are B117 (British mutation) and 501V2 (the South African mutation); there is the fear that further mutations will emerge.
"Only if member states take joint and coordinated action can the virus be contained effectively. For this reason, we see an urgent need to act in order to prevent, or at least slow down, the spread of worrying virus variants to and within the EU+ area (EU member states plus Switzerland, Norway, Liechtenstein and Iceland)."
The EU imposed a ban on non-essential travel at the start of the pandemic but the UK was not included, as it was still in the Brexit transition period and thus single market.
Chancellor Angela Merkel's chief of staff Helge Braun told public broadcaster ARD on Thursday that without an EU-wide agreement, Germany would have to start closing its borders to other member states.


World news in pictures
Show all 50
"The danger is that when the infections in a country go up, this mutation becomes a quasi-majority variant and then the infection can no longer be controlled," he said.
"Therefore, even stricter entry rules at our borders are unavoidable, and since everyone does not want that, it is important that we act together now."
Some member states individually banned travel from the UK around the New Year to stop the spread of the new variant, but these were largely not renewed.