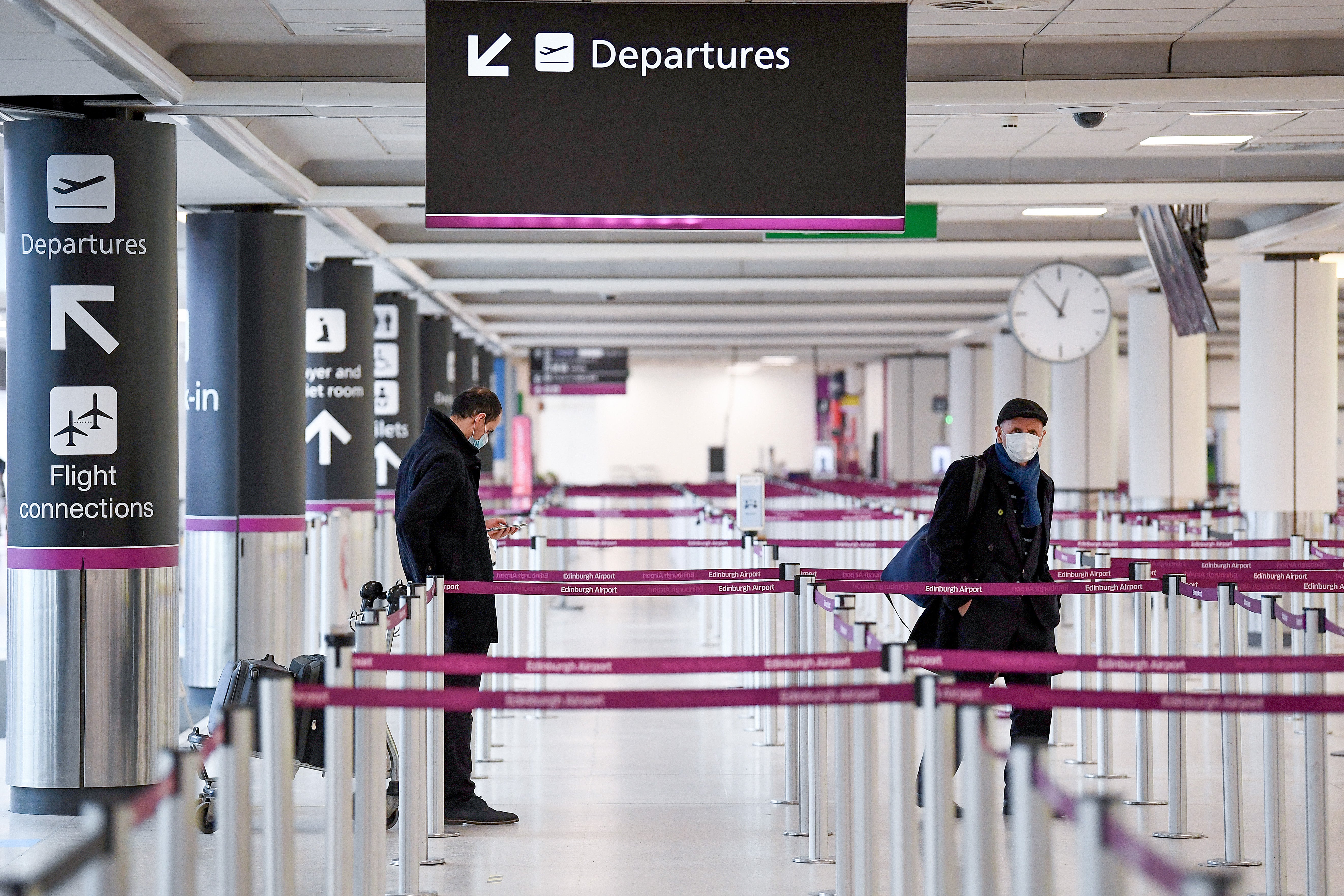 The move was floated as one of a range of options for improving levels of compliance with the 10-day self-isolation order for international arrivals, but was not recommended.
It emerged ahead of a meeting of the government's Covid Operations (CO) committee on Friday, which is expected to discuss further travel restrictions, such as quarantine hotels to house people arriving in the country by air or sea.
The meeting comes just days after the publication of a video revealing that home secretary Priti Patel argued as early as March last year for the closure of borders to prevent the spread of the disease by travellers arriving from overseas.
While scientists advised earlier in the pandemic that closing the borders would be ineffective as the virus was already established in the UK population, the issue has resurfaced due to the identification of more virulent mutated strains of Covid-19 in locations like Brazil and South Africa.
Ministers fear that the UK's vaccination campaign could be undermined if a new strain which is highly contagious or resistant to vaccines is imported into the country.
Since the suspension of the travel corridor scheme on Monday, travellers from all countries have been required to self-isolate for 10 days after arrival, although those from low-risk countries can pay for a Covid test after five days to secure earlier release.
However, they are allowed to choose their own location for quarantine, and can use public transport to travel there from ports or airports, amid concerns that too few checks are being conducted to ensure compliance.
A tagging system similar to a policy introduced in Singapore last year is understood to have been included in a borders enforcement policy paper circulated in Whitehall.
But officials did not recommend the option, warning that it was likely to be challenged on civil liberties grounds.
Ministers at Friday's meeting are expected to discuss Australian-style requirements for travellers to pay to stay at an airport hotel for the quarantine period. Reports suggest that the feasibility of such a scheme has been discussed with the hotel industry, which currently has huge numbers of rooms available because of restrictions on movements during lockdown.
Also thought to have been considered is a version of an "enhanced isolation" scheme used in Poland, under which people are contacted daily and told to send a photo to prove their location, with GPS tracking and facial-recognition technology used to confirm reports.
A Home Office spokesperson said: "We do not comment on leaks."