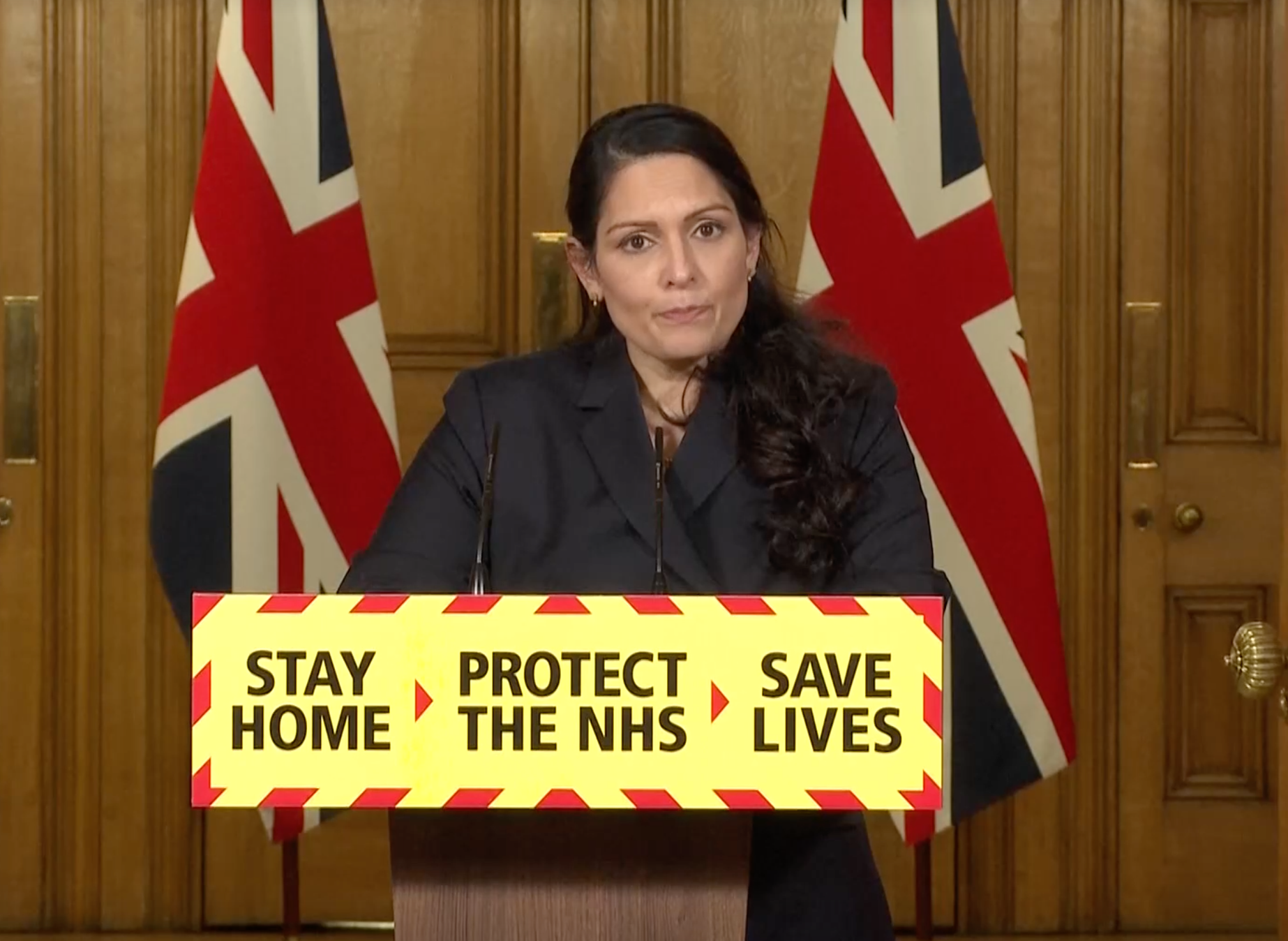 Jumping the queue for the Covid-19 vaccine by tricking the NHS booking system is "morally reprehensible" and must stop, the Home Secretary has said.
Speaking at a news conference on Thursday Priti Patel refused to rule out fines and other measures to prevent the practice
Her comments come as top medics warns that people using software loopholes to get vaccinated early are at risk of causing the deaths of people more vulnerable than them.
"Quite frankly it is morally reprehensible," Ms Patel said.
"These individuals are putting the lives of vulnerable people at risk, the most vulnerable that have been prioritised by the government to receive the vaccine because they are vulnerable in the sense of not just contracting the virus, but could die from this deadly, deadly virus."
Asked whether fines or other measures could be brought in, Ms Patel said: "All our measures are under review".
Website links intended to allow over-70s and health workers book their jabs have been shared on social media – and people using them have reportedly made appointments without being asked for proof of eligibility.
It is not clear how widespread the practice is, but some MPs say they have seen evidence of ineligible people booking appointments.
Dr Vin Diwakar, NHS England regional medical director for London, said: "People are being called in priority order so that we can vaccinate those most at risk of serious illness first.
"That is why I was horrified to hear reports that some unscrupulous people have used links shared with them to try and falsely book a vaccination appointment.


UK news in pictures
Show all 50
"To seek to do this is denying some of the most vulnerable people in our community a life-saving vaccine.
"Let me be really clear about this: it is morally reprehensible to try and jump the queue and anyone who books to get the vaccine fraudulently will be turned away."