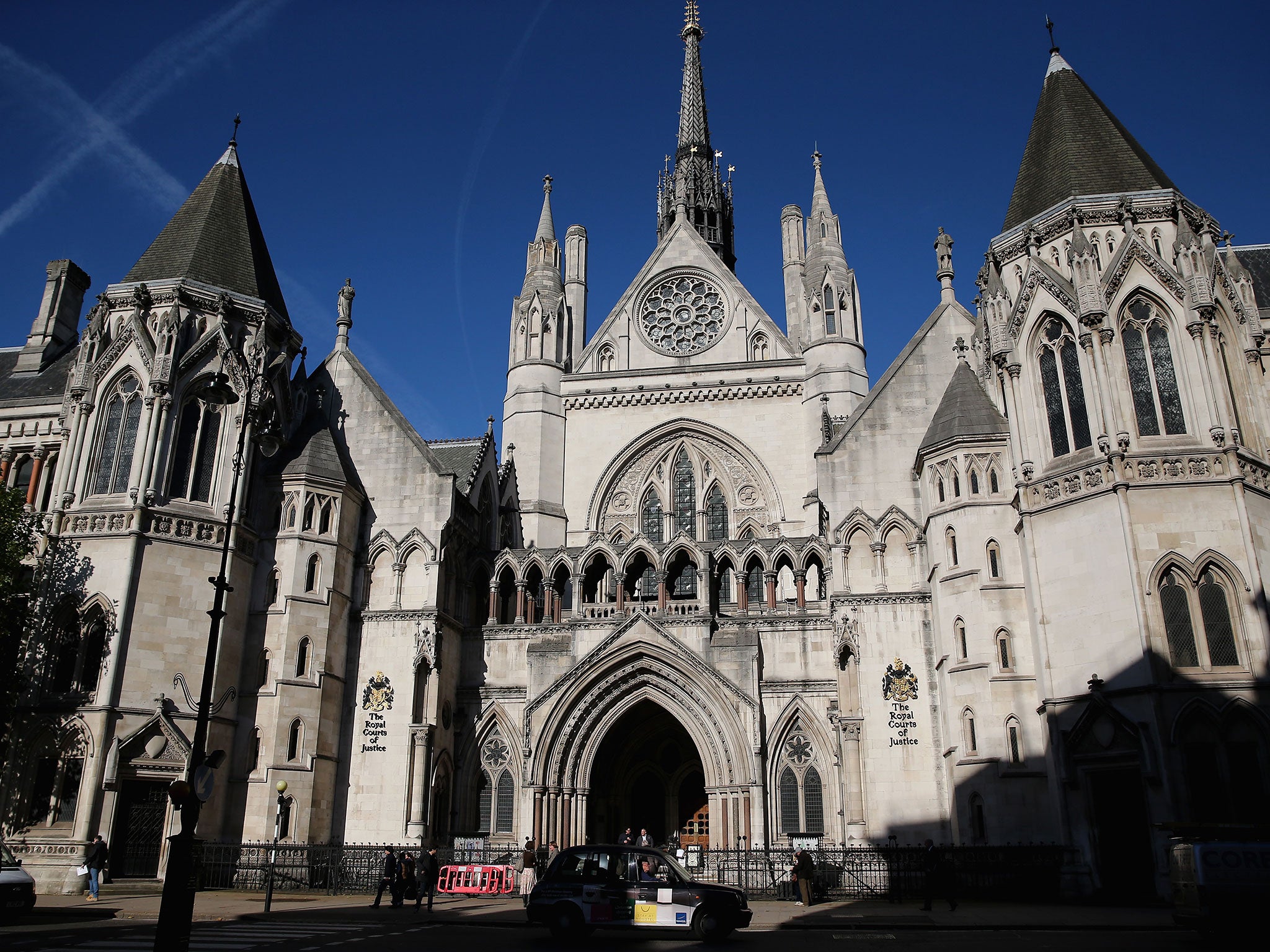 The court will hear four landmark cases where women are striving to reverse choices made in child contact hearings over the course of Tuesday to Thursday – with each of the cases highlighting issues about how the court reacts to allegations of controlling and coercive behaviour and rape.
Parents can face fines or even jail sentences if they do not make sure their child sees an ex-partner on a supervised or unsupervised visit when court-ordered contact is in place.
Lucy Hadley, of Women's Aid, a leading national domestic abuse charity, noted victims get in touch with them on a daily basis to raise concerns about the family courts and safe child contact arrangements.
She added: "Far too often they report that the courts still take a 'contact at all costs' approach to decisions on child contact with a parent where there are allegations of domestic abuse.
"This undermines the safety of survivors and their children, ignores the impact of domestic abuse on them and can expose them to further abuse and harm. This landmark case is an opportunity to shine a light on what survivors have been telling us for decades, and the urgent reforms that are required."
The case marks the first time in two decades the Court of Appeal has been asked to dish out general advice on how to handle domestic abuse in child contact cases since a landmark case back in 2001 – with the legal proceedings drawing attention to the "life-long" repercussions coercive control can have on victims.
Katie Russell, of Rape Crisis England & Wales, said: "Rape Crisis and its member centres have long been concerned about the deeply harmful impacts the culture of the family courts has on adults and children subjected to sexual violence and abuse.
"Severely outdated views on rape and consent, betraying fundamental lack of understanding of the law on sexual offences on the part of family judges, plus the prevalence of sexist rape myths, too often re-traumatise and lead to decisions that undermine the safety of women and children."
She warned the case signals a chance for victims to have their voices listened to which could trigger "systemic changes" required to safeguard their rights.
A woman who said a judge's "outdated views" on sexual assault triggered her to lose a family court battle with an ex-partner won an appeal last Autumn.
Emma Armstrong, who works for Reigate and Banstead Women's Aid refuge in Surrey, a shelter which houses women who would be at risk of murder in their own homes, told The Independent she supported one of the appellant's in the case who previously stayed at their refuge.
Ms Armstrong, who is the services manager, said she carried on helping her after she left due to being "appalled" by how the family court dealt with her.
She added: "Upon reading the court findings in her original case I felt physically sick, the wording in front of me impossible to believe, a victim made out to be a perpetrator and unbearable statements made in relation to the domestic abuse that she had suffered.
"I knew that I wouldn't be able to sleep at night knowing that the outcome of this court case was beyond belief unless I did something. I was told that I wouldn't be able to get an appeal, I was told that there was no point in trying as it would be unsuccessful, I was told that we were out of time, but I wasn't willing to stop until we got the justice this victim deserved."
Ms Armstrong noted after a year spent fighting for her rights, the case has now reached the Court of Appeal – adding she hopes it will succeed in getting the outcome the "victim deserves, to not just be listened to, but to be heard, believed and treated with the dignity and respect she deserves".
A 2016 study by Women's Aid revealed the cases of 19 children in 12 families who were all intentionally killed by a parent who was also a known perpetrator of domestic abuse. All of the perpetrators were male and fathers to the children they killed.
The perpetrators all had access to their children via formal or informal child contact arrangements – with more than half of the custody provisions having been ordered through the courts.
Olive Craig, of Rights of Women, a charity which provides free legal advice for women, said the domestic abuse women have been subjected to is routinely overlooked by the family courts as she warned an overhaul in culture is "overdue".
She added: "The evidence about the harm domestic abuse causes to victims and children is clear but at present the family court is failing to safeguard children by taking a pro-contact approach instead of focusing on the child's welfare as the law requires."
London's victims commissioner previously told The Independent family courts are responsible for "state-sanctioned abuse" of domestic abuse victims as they allow violent parents to torment their ex-partners through the legal process. Claire Waxman said the family courts have emboldened domestic abusers to "continue cycles of abuse, including control, unwanted contact and harassment".
The government launched a review last November looking at how the family court's approach to parental access effects the safety of children, with the findings set to be released this year.