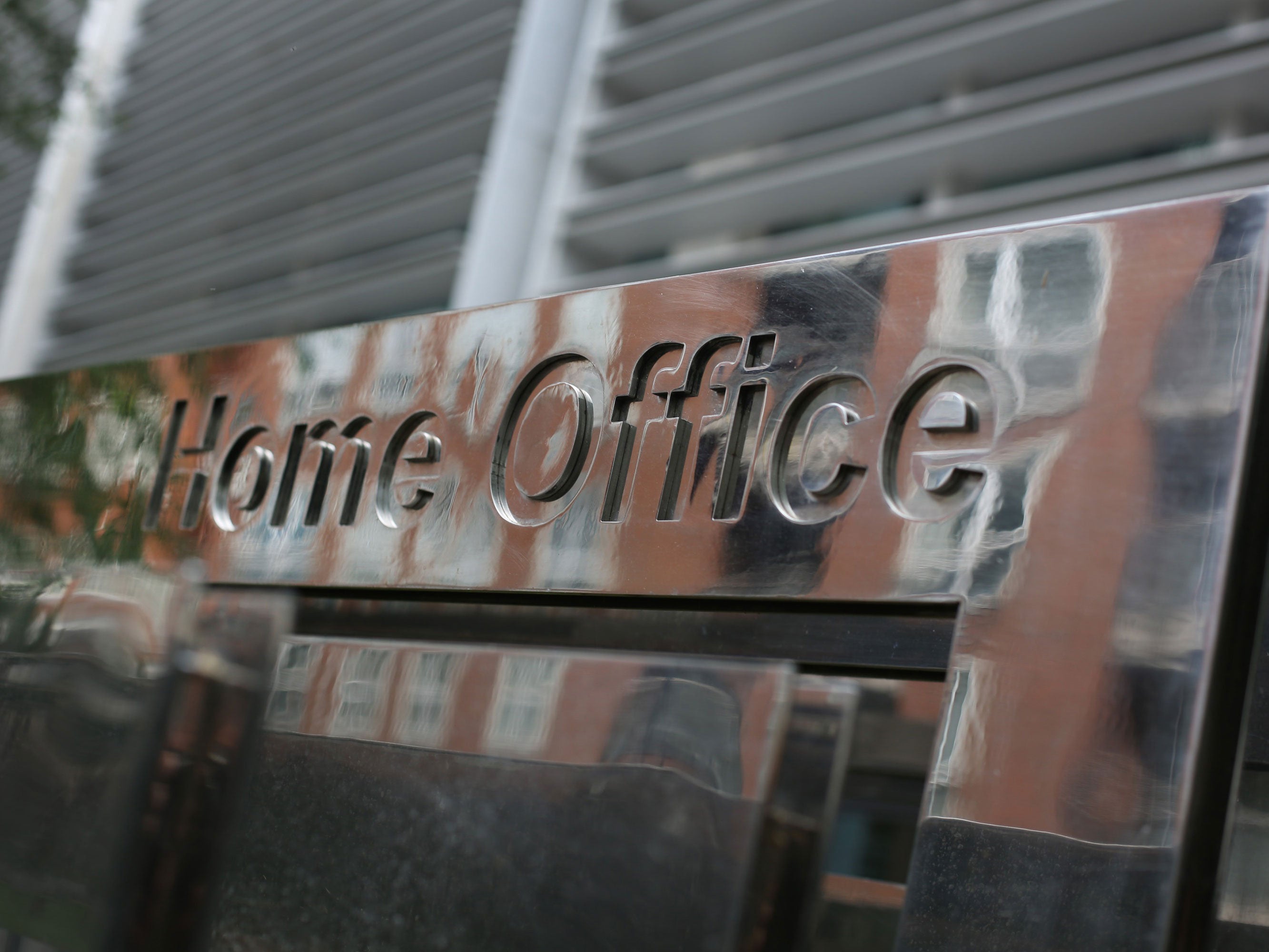 Vulnerable people across the UK are being left desperate as the Home Office fails to respond to almost half of MP inquiries – many of which are about constituents in need of help – within its target time period.
The department receives correspondence from MPs, often on behalf of constituents enquiring about their immigration cases, who will have often been waiting for a significant amount of time for a decision.
The Home Office works to a target of responding to 95 per cent of these requests within 20 working days.
However, official figures show that between July and September last year – the latest period for which data is available – the department responded to just 54 per cent of MP correspondence within this timescale.
This compares with 84 per cent the previous quarter, and 96 per cent in the same period in 2019.
The figures will fuel concerns about a lack of transparency and accountability in the Home Office and raise questions about the department's processes for handling requests and complaints.
MPs said the delays were causing a huge amount of misery to their constituents, including people who had been left unable to work or prevented from traveling to see sick relatives due to a lack of answers from the Home Office on their immigration cases.
Afzal Kahn, Labour MP for Manchester Gorton and shadow deputy leader of the House of Commons, said that while the Home Office had been notoriously slow at responding to correspondence in the past, the situation had now gone from bad to worse.
In one case, the MP contacted the Home Office on 30 October 2020 regarding a constituent who had lived in the UK since he was 12, but had been forced to leave his university course because of his insecure immigration status.
Mr Khan received a notification that the department would not respond in time to  meet the 20 day target on 7 December, but has received nothing since.
In another case, the MP contacted the Home Office on 18 September 2020 regarding an asylum seeker constituent with a PhD in computer science who had lost his right to work and was struggling to support his young family on no income.
The MP received a response in October saying that the department would not meet its 20 day target. He eventually received a letter from the immigration minister on 18 January – four months after his initial inquiry – indicating that his constituent should in fact be eligible to work.
Mr Kahn told The Independent: "Constituents who contact MPs are often desperate and have nowhere else to turn and they rightly expect MPs to be able to help them. Since the beginning of the pandemic, the Home Office has regularly taken months to respond to even the simplest of inquiries.
"We are now nine months into this crisis, and the situation does not appear to be improving. My constituents deserve better."
Catherine West, Labour MP for Hornsey and Wood Green, said she was deeply concerned by the Home Office's continued failure to meet its own targets to respond to MP's correspondence.
She described the case of a constituent who contacted her at the beginning of November because, although his Indefinite Leave to Remain application had been successful, the Home Office had not sent him his Biometric Residence Permit card, which he needed in order to travel to his home country so he could visit his critically ill mother.
Despite asking the Home Office to expedite his case and sending them documentary evidence of the mother's medical condition, the ministers are yet to provide a substantive written response to the MP.
"Our constituents contact us when they have nowhere else to turn to on their asylum and visa applications and it is completely unacceptable that they are left without answers for several months," Ms West said.
"To add to this, the responses we receive are often generic and provide little useful information for the constituent on the progress of their case. Ministers should get a grip of this failure and ensure our constituents get answers promptly."
Lloyd Russell-Moyle, Labour MP for Brighton, Kemptown, said that of inquiries he had raised with the Home Office between July and September 2020, fewer than half were responded to within the 20-day service standard, with the longest taking 62 working days.
He said there was also an inquiry he raised on 4 August 2020 which was still outstanding despite several follow up requests, amounting to a delay of 117 days and counting.
Mr Russel-Moyle said the delays were causing a huge amount of misery to his constituents, including people whose asylum applications were stalled and those who had been unable to travel to see sick family members due to the department holding their passports.


UK news in pictures
Show all 50
"The Home Office play God with lives and livelihoods and the very minimum they could afford to people is a timely responses on their cases," he said.
It comes after a report by the Independent Chief Inspector of Borders and Immigration into the Home Office's handling of complaints in July 2020 found that the service standard of responding to 95 per cent of complaints from MPs within 20-working days was routinely missed.
Chief inspector David Bolt recommended that the Home Office carry out a new survey of MPs, which he said might also usefully consider how to capture customer feedback more systematically. There is no indication that this has taken place.
A Home Office spokesperson said: "We aim to reply to the majority of correspondence from MPs within 20 working days, however due to the complex nature of some of the cases this can naturally sometimes take longer."