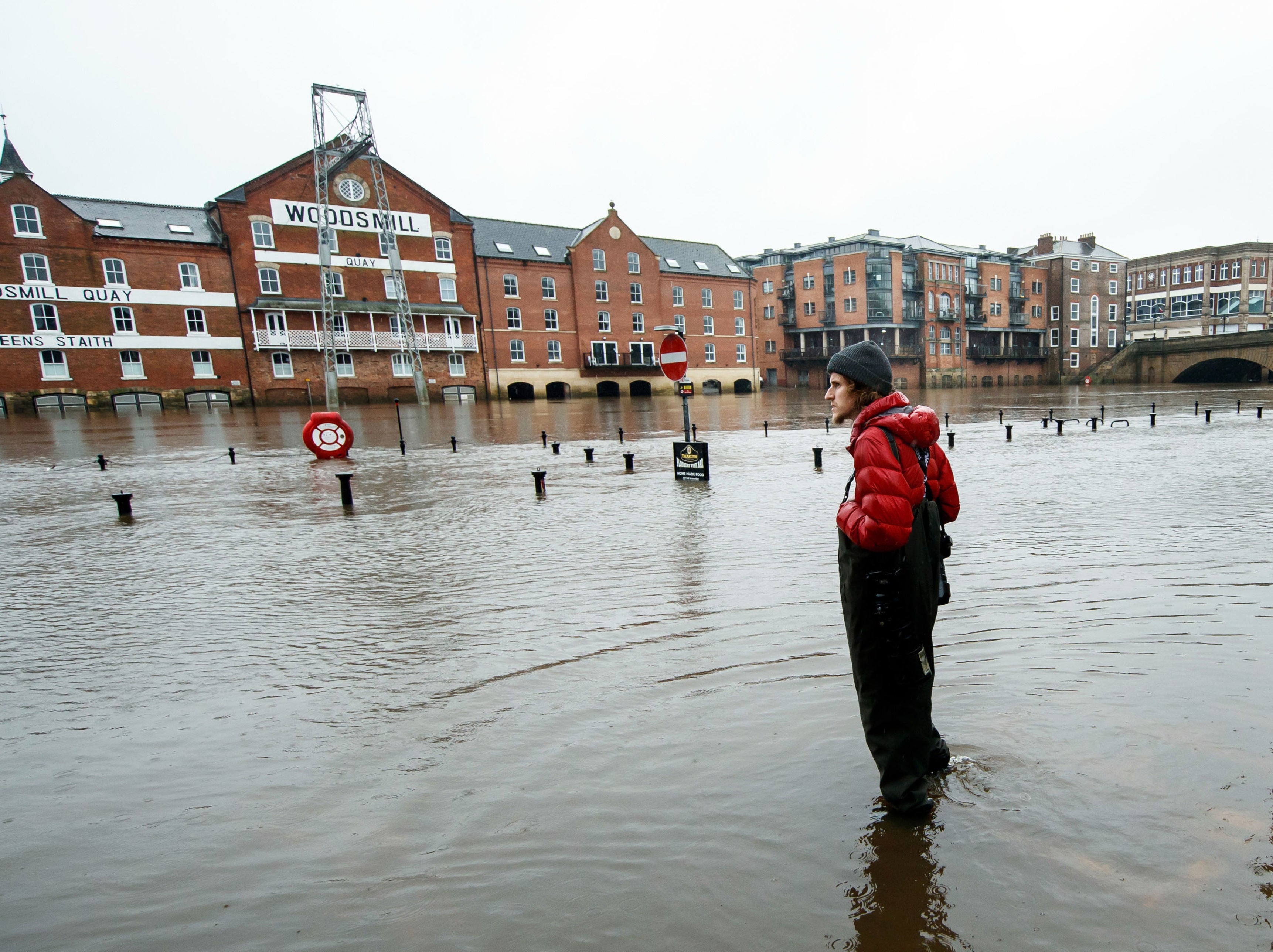 Flood sirens have been sounded in a West Yorkshire village as beleaguered communities across the north continue to brace themselves – yet again – for the possibility of a devastating deluge.
The alarms rang out around Walsden in the Calder Valley late on Tuesday night after the Environment Agency declared a major and imminent risk of submersion for scores of homes.
Residents were urged to turn off gas, water and electricity and stay indoors – before a temporary respite in the downpour eased the most immediate concerns.
But across the north and parts of the Midlands, towns and villages remain on high alert – with Storm Christoph now set to unleash two months' worth of rainfall in just two days in some areas.
"We're just hoping we can get through today [Wednesday] and then the danger passes, a little bit," said Scott Patient, a cabinet member for climate change with Calderdale Council and himself a resident of the Calder Valley, which has been hit by six floods in five years.
 "At the moment, though, it's looking pretty grim. It's touch and go."
As of 5am on Wednesday, the Environment Agency has issued 37 flood warnings and 167 less serious flood alerts across England.
Among them were the city centre areas of Leeds, York and Sheffield; a clutch of Greater Manchester towns, including Rochdale and Stockport, and several rural villages, including Fishlake near Doncaster, which was devastated by submersion in November 2019.
So concerned are authorities in Greater Manchester that they have now joined South Yorkshire in declaring a major incident.
Greater Manchester Police assistant chief constable Nick Bailey said the force had taken the decision in order to be "as prepared as possible".
He said: "The safety of the public is our number one priority and we're continuing to work alongside partner agencies across the region."
Authorities there – and across the wider region – have been distributing tens of thousands of sandbags, while some, notably in York, have had workers constructing temporary flood barriers in vulnerable streets.
Trains have been replaced by buses in some areas, including between Bolton and Blackburn because of water on the line.
It all comes as the government finally bowed to pressure on Tuesday evening and held a Cobra meeting – effectively unlocking funds to support the region.
The minister responsible for policy on flooding, Rebecca Pow, who chaired the emergency meeting, said "extensive preparations" were being put in place to "operate flood defences, put up temporary barriers and create Covid-secure rest centres for anyone who may need to be evacuated from their home".
Meanwhile, Public Health England (PHE) issued a cold weather alert from "first thing" on Thursday until 9am on 25 January for the northeast, northwest and Yorkshire and the Humber.
The agency said the risk of flooding will amplify the public health risks of the severe cold weather.