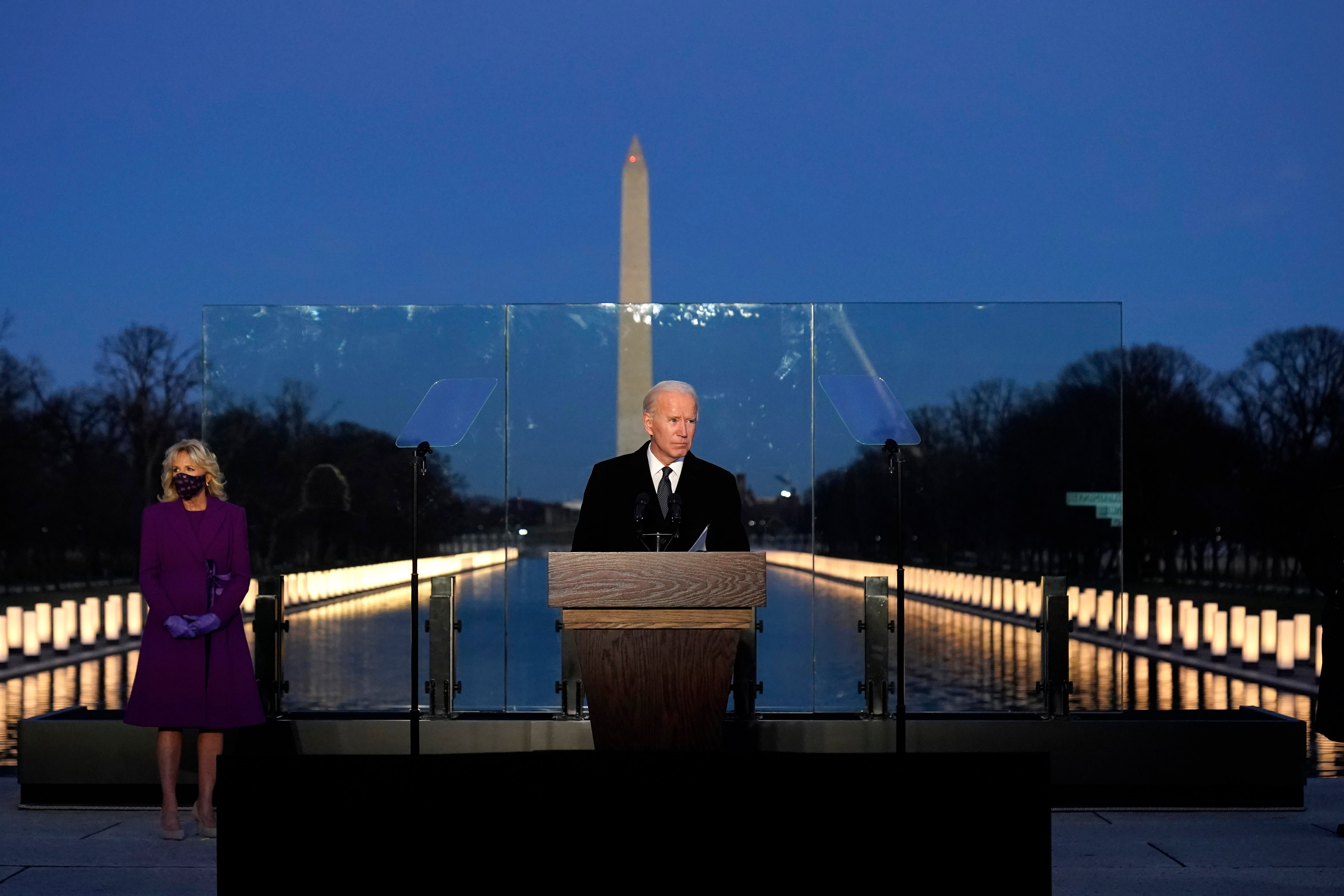 Watch live: Joe Biden hosts memorial to honour Covid victims
As preparations continue for Joe Biden's inauguration ceremony on Wednesday, concern reigns in Washington, DC, over rumours that QAnon believers plan to disguise themselves as National Guardsmen to infiltrate the event in the hope of promoting further unrest like that seen in the Capitol riot of 6 January.
Those concerns led to the screening of almost 25,000 National Guard on deployment in the country's capital, with two members on Tuesday being removed after they were found to have links to far-right militia groups. An additional 10 members were removed for other reasons, including previous criminal charges and past extremist rhetoric.
Meanwhile, a spectacular, 200,000-strong "Field of Flags" has been unveiled on the National Mall honouring Americans who cannot attend the ceremony because of the coronavirus pandemic.
Mr Biden's team has also moved swiftly to block a last-minute move by Donald Trump to revoke bans on travel from the UK, Europe and Brazil amid concerns over emerging Covid-19 variants.