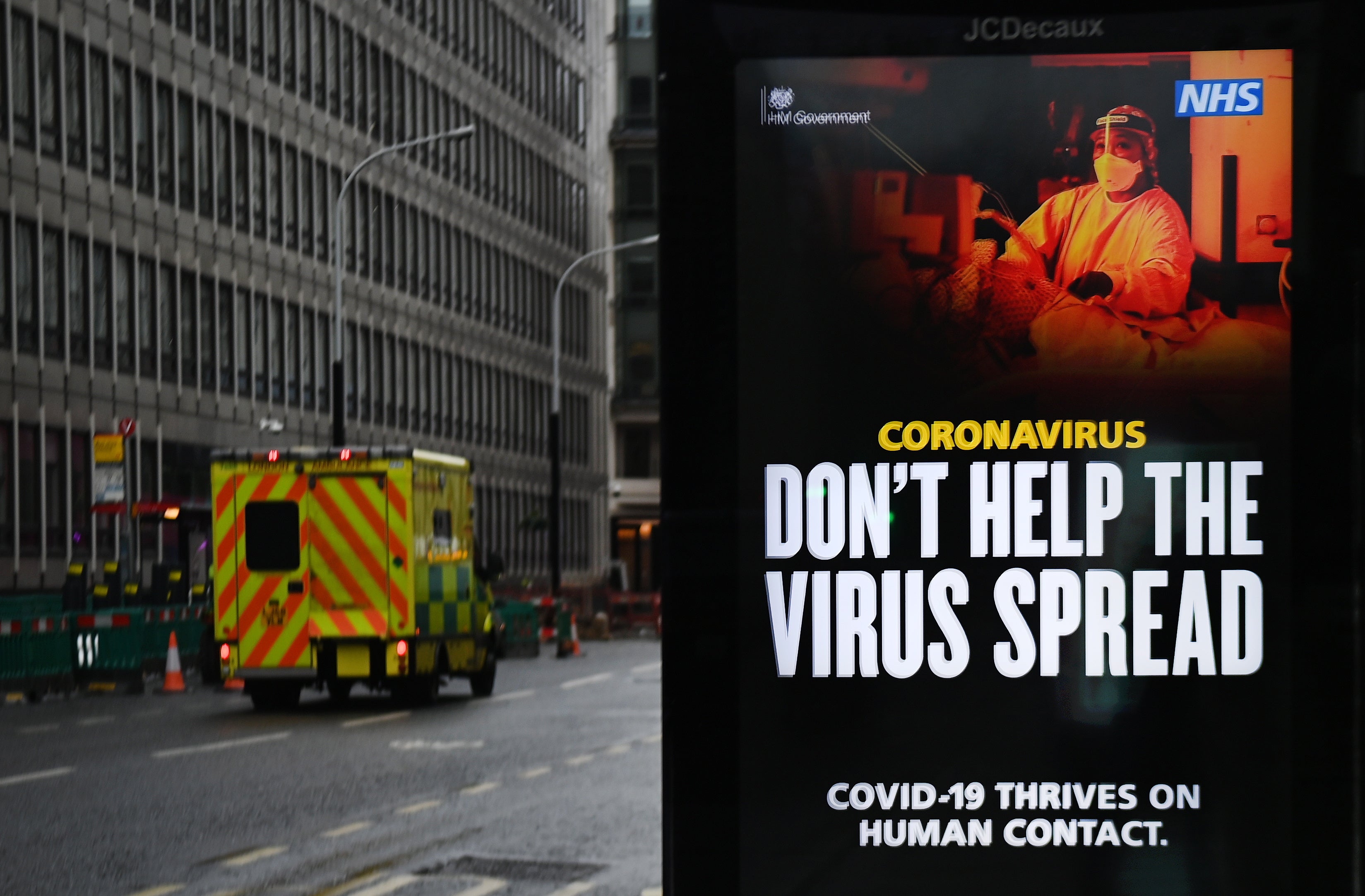 The record daily death toll from Covid-19 is "appalling", Boris Johnson has admitted – while warning there is "more to come".
The prime minister blamed the 1,820 deaths on the "new variant that we saw just before Christmas", despite criticism of him for allowing families to meet in the festive period.
In gloomy comments, Mr Johnson said: "It looks as though the rates of infection in the country overall may now be peaking or flattening, but they're not flattening very fast."
And he added: "I must stress we have tough weeks to come now as we roll out the vaccine. The light will only really begin to dawn as we get those vaccinations out."
The prime minister was interviewed after Patrick Vallance, his chief scientific adviser, warned the parts of the NHS were like a "war zone".
Meanwhile, the inauguration of Joe Biden was hailed as a "step forward" after what Mr Johnson called the "bumpy period" of the end of the disgraced Trump presidency.
"When you look at the issues that unite me and Joe Biden, the UK and the United States right now, there's a fantastic joint common agenda," he argued.
Mr Johnson ducked a question about whether he believed the new US President is "woke," as Labour's Lisa Nandy has argued.
And, in an eyebrow-raising comment, he claimed: "There's nothing wrong with being woke.
"I put myself in the category of people who believe that it's important to stick up for your history, your traditions and your values, the things you believe in."
The prime minister also warned of the threat from Storm Christoph, as it threatens to wreak havoc and flooding on parts of the North.
"We have got a situation potentially developing there. We are looking at a pattern of rainfall, possibly not so bad this week but worse possibly next week," he told reporters.
The 1,820 further deaths within 28 days of testing positive for Covid-19 reported on Wednesday marked the second successive day that a new high was recorded.
The daily average over the last seven days stands at 1,218, with a total of 93,290 deaths from Covid-19 since the pandemic began on that measure.
Meanwhile, official figures also showed that 12 January saw the highest number of deaths on a single day – the 1,110 fatalities eclipsing the previous peak of 1,073 on 8 April last year.
Mr Johnson said: "These figures are appalling and, of course, we think of the suffering that each one of those deaths represents to their families and to their friends.
"I've got to tell you… there will be more to come because what we're seeing is the result of the wave of the new variant that we saw just before Christmas on 18 December, or thereabouts.
"It really has been a very big peak of infection. It's spread very quickly – not just in London and the South East where it began – but now in virtually in all parts of the country."