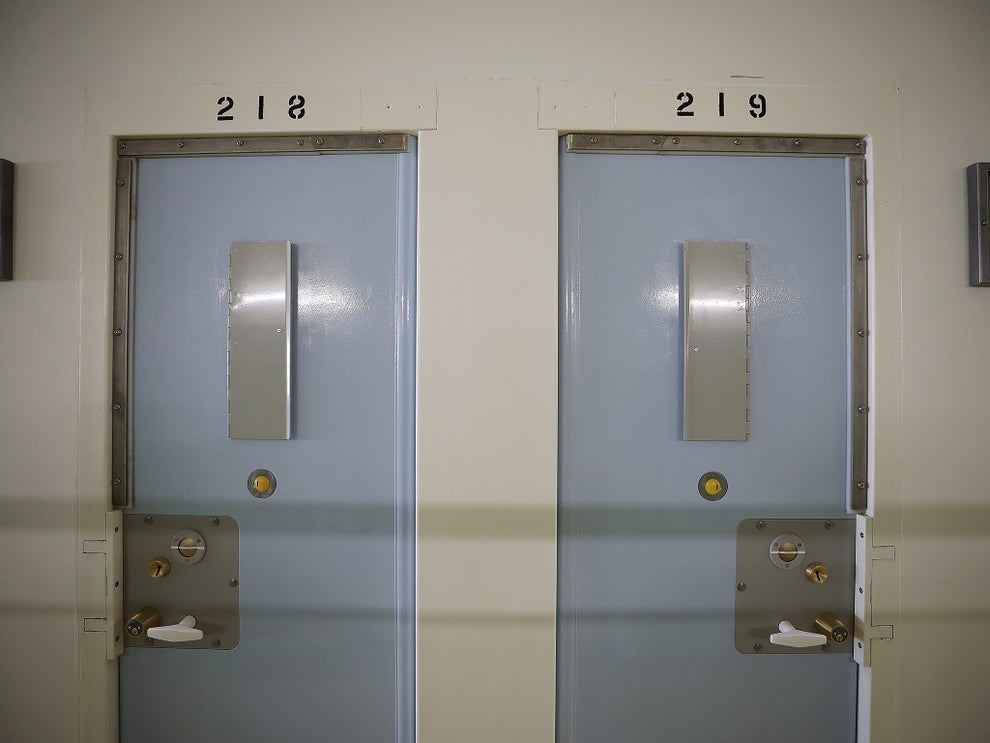 The coronavirus pandemic could spark an increase in crime as court cases collapse and prisoners are released without rehabilitation work, justice inspectors have warned.
Speaking to MPs following a rare joint report raising grave concerns on Tuesday, they said the virus was not only causing delays to justice but the "denial of justice".
The Justice Committee was told that 53,000 cases are waiting to come before crown courts, and that the backlog had increased by 44 per cent between February 2020 and December.
Some trials are now being scheduled in 2022 and the delays mean that victims may drop their support for prosecutions, or proceedings may be stopped after reviews.
In a bid to obtain outcomes faster for victims, police are using more "out of court disposals" such as fines and cautions, but the punishments are less severe than can be passed down by judges or magistrates.
Sir Thomas Winsor, HM chief inspector of constabulary, said the court backlog means that "delays in justice could very well be leading to denials of justice".
"The lack of timely consequences could very well mean that cases fall apart – they don't proceed, people are unwilling to get evidence, they just want to get on with their lives," he added.
"The deterrence of further offending is diminished and that will leave vulnerable victims susceptible to further offending. It's very important that this reverse pressure is released as soon as possible."
The criminal courts backlog stood at 457,518 as of November, the latest available figures from the Ministry of Justice show. There were 53,950 cases outstanding in the crown courts and 403,568 outstanding in the magistrates' courts.
Inspectors said that for convicted criminals, lockdowns, legal restrictions and social distancing requirements had also severely curtailed work to stop reoffending, such as education and training in prisons, programmes to address criminal behaviour and probation activities.


UK news in pictures
Show all 50
Charlie Taylor, HM chief inspector of prisons, told MPs a survey of adult and child inmates at six prisons had found a "deep malaise among a population that is chronically bored and frustrated".
"Some prisoners are turning to drugs to cope and many have told us that their mental health is suffering," he said. "They are feeling helpless and without hope, often unable to make progress with the sentence or to get education, training or rehabilitative work that will help them to settle when they get out. Prisoners frequently describe themselves as feeling like caged animals."
Mr Taylor said remand prisoners, who are being held awaiting trial, are not able to access rehabilitation work before conviction despite waiting far longer than normal – sometimes up to a year – because of court backlogs.
He added: "It's extremely concerning that prisoners aren't getting the opportunities to do qualifications, to learn the sort of skills that will help them go on to lead crime-free lives."
The inspector warned that although some prisons and young offenders' units were giving out education packs for remote working in cells, it was "fanciful" to suggest that all inmates would use them.
Justin Russell, HM chief inspector of probation, said: "More people are reaching the end of their sentence without completing or even starting accredited behaviour programmes."
He told MPs that some programmes aiming to address the behaviour of criminals including sex offenders and domestic abusers had been adapted for safety.
But he warned that it was unclear whether the schemes would be as effective outside the group sessions they were designed for, and that there were long waits to get onto them.
Mr Russell said there had also been difficulties for released prisoners trying to access substance abuse and mental health services, which are key to preventing reoffending.
Police break up illegal party in Bristol
He also called for the government to extend enhanced housing provision for prisoners who are freed into homelessness beyond the current deadline of 21 January, saying it was "essential to rehabilitation and reducing reoffending".
Kevin McGinty, HM chief inspector of the CPS, said that although an initial fall of crime during the first coronavirus lockdown had temporarily eased pressure, prosecutors were now "struggling" with the volume of open cases because of the court backlog.
He said politicians may have to take "radical measures" to stop years-long delays to justice, adding, such as restricting the right to jury trial.
"The government may have to take some deeply unpalatable decisions about how they manage that," he added.
Mr McGinty repeated warnings about the possibility that victims will drop out of repeatedly delayed prosecutions.
He told MPs: "The most serious risk to the criminal justice system caused by this pandemic is that witnesses, victims and the public will lose confidence in the ability we have to address criminal offending."
Sir Tom said that even more coronavirus, Britain's criminal justice system had been in a "severely distressed state" following "severe under-investment for a very long time".
"It's not a desirable objective to get back to where the criminal justice system used to be because it was already in a perilous state – we need investment and political support to make it far more efficient and effective," he added.
"The problem is that in too many respects policy-makers are insufficiently interested in and committed to the criminal justice system, until their lives or the lives of people they know are touched. By that time the chronic under-investment comes home to them it is too late. That needs to change."
Mr McGinty agreed that more funding was needed and warned that with competing demands from across public agencies attempting to recover from coronavirus, justice could "fall further down the list than it should".
The government said its recent Spending Review settlement would boost funding for the courts system by £337m, and that capacity had been boosted by remote hearings and temporary Nightingale courts.
A spokesperson added: "In recognition of the scale of the challenge we face, the government is investing £450m to boost recovery in the courts and deliver swifter justice, and this is already yielding results – the magistrates' backlog continues to fall and crown courts cases reached pre-pandemic levels last month."