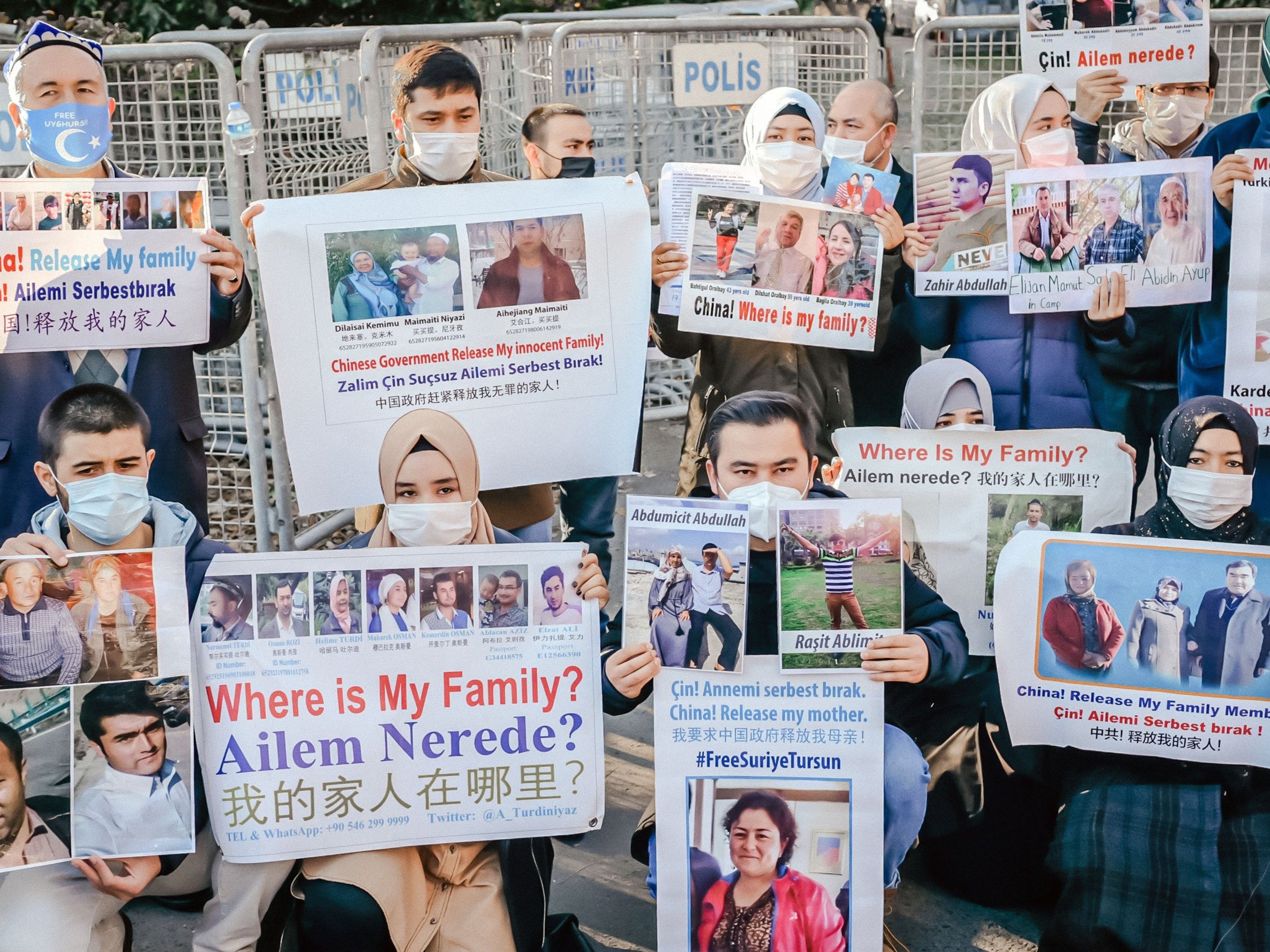 Tory MPs are being urged to "vote with their consciences" when Labour attempts to reverse post-Brexit trade deals the UK has made with countries that are committing genocide.
Ministers want to reverse key amendments to the Trade Bill, recently passed by the House of Lords, when it returns to the Commons on Tuesday – including one which would force the government to withdraw from any free trade agreement with countries the High Court rules are carrying out any form of genocide.
In a joint letter to colleagues on both sides of the political spectrum, shadow foreign secretary Lisa Nandy and shadow international trade secretary Emily Thornberry said it was "essential" for MPs to ensure Britain's stance on "human rights" was "reflected in how we conduct trade negotiations around the world".
Drawing on the "opportunity" ministers had in Britain's long-awaited foray into independent trade, the pair said: "We have an opportunity on Tuesday to send a clear message: that as a country our trade policy must be underpinned by our fundamental values, that parliament must play a role in ensuring human rights concerns are addressed, and that – when the most serious violations of human rights occur – we will not turn away."
Ms Nandy and Ms Thornberry said they were, in particular, "gravely concerned about the situation in Xinjiang", where there is a "growing body of evidence of systemic human rights abuses being committed by the Chinese government against the Muslim Uighur people".
Those concerns have been echoed by former Conservative leader Sir Iain Duncan Smith, who is leading the Tory rebellion campaign in support of the genocide amendment.
In the Commons last week, foreign secretary Dominic Raab dismissed the amendment as "well-meaning" but also "rather ineffective and counter-productive".
However, Sir Iain said that if the government did not like the proposed amendment, it should come forward with "better" proposals of its own.
"Since the Second World War, we have protested about the concept of genocide but literally nothing has ever been done," he told reporters on Sunday.
"It's a cop out," he added.
With the opposition parties all reportedly in support the amendment, a rebellion of around 40 Conservative MPs could put the government at risk of defeat.
Nusrat Ghani, the Tory MP for Wealden in East Sussex, supports the amendment. She said Britain "must be on the right side of history" and not be "complicit" with genocide.
"This is our first chance outside the EU to show what our values really mean and what global Britain stands for," she told the PA news agency. "Why would we want to use our newfound freedom to trade with states that commit and profit from genocide?
"Britain is better than that. As we form trade deals with new partners, we must honour our sacrosanct responsibility never to let economic concerns trump ethical ones by dealing with genocidal states."
The issue is one which MPs – particularly those at the top – are constantly asked about, and which they struggle to keep a consistent line of response to.
Appearing to U-turn on the remarks he made last week, Mr Raab on Sunday, when asked about China's persecution of Uighur Muslims, told BBC's Andrew Marr: "Frankly, we shouldn't be engaged in free trade negotiations with countries abusing human rights well below the level of genocide."
MPs will sit on Tuesday afternoon, at around 1.45pm, in the Commons to debate amendments to the Trade Bill.